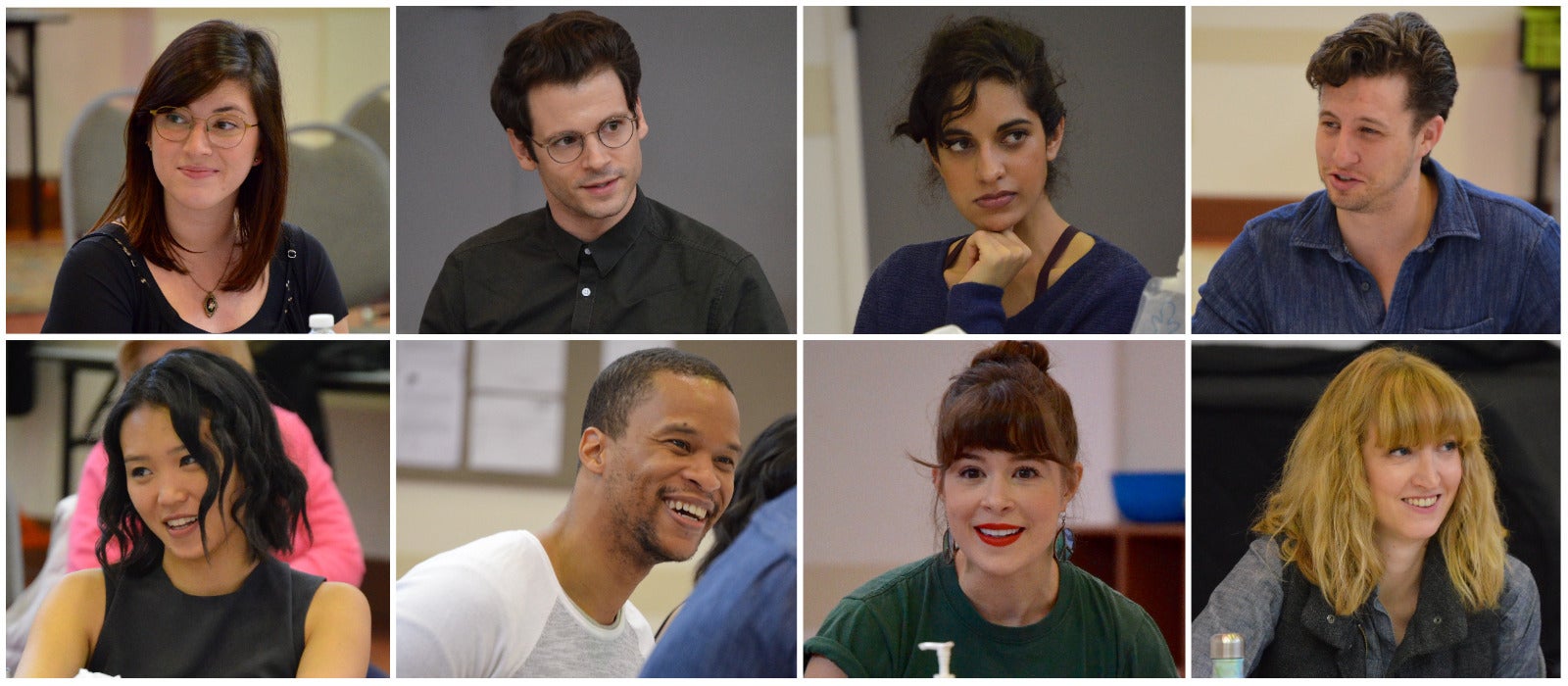 Five things we learned at MISS BENNET's first rehearsal
Tuesday |

Nov.

7

, 2017
Last holiday season, Miss Bennet: Christmas at Pemberley burst onto the scene with a rolling world premiere at several prominent theatre companies across the nation. It was an instant sensation: a love letter to the works of Jane Austen by super-fans and super-playwrights Lauren Gunderson and Margot Melcon.
This year, The Rep is mounting its own production of this much buzzed-about new play. Our cast (pictured above) had its first script reading yesterday, along with presentations from the production team. We sat in on this first rehearsal to get a glimpse of what the production will look like, and we have so much to report to you:
1.) The script is an absolute treat.
You can hear Gunderson and Melcon's deep appreciation for Austen in the script, whose artful language echoes the melodious flow of Austen's writing.
The play serves as a de facto "sequel" to Pride and Prejudice, shifting the focus from Elizabeth Darcy (née Bennet) to her bookish, unmarried sister Mary. But whereas the Mary of Pride and Prejudice was insular and retiring, this version of Mary "has a fire in her now," to quote Guderson and Melcon's character description. She discovers an unexpected holiday romance in Arthur de Bourgh, a newly minted lord who shares her passion for academic minutiae like maps and zoology.
Returning characters from Pride and Prejudice include Mary's sisters Elizabeth, Jane and Lydia, along with dutiful husbands Darcy and Bingley. The characters' banter sparkles and rings true to their beloved depictions in Austen's novel.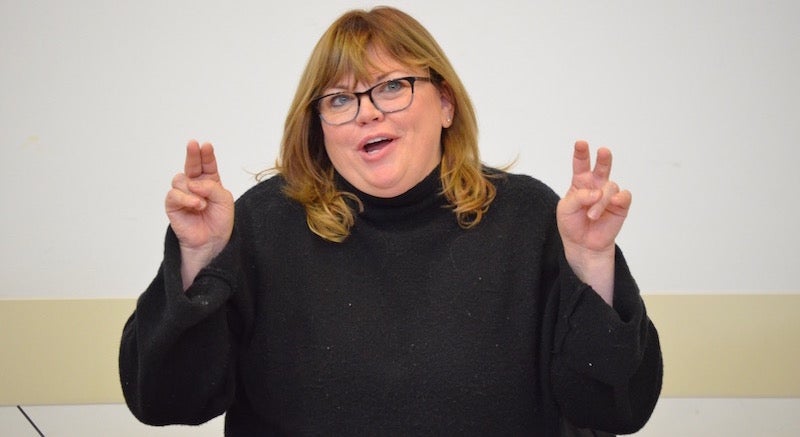 2.) Our production team is endearingly passionate.
Director Jenn Thompson (pictured above) admits to being a "total Austen nerd." Her copy of The Jane Austen Handbook apparently doubles as a personal Bible.
"This was probably the most fun I've ever had researching a show," Thompson said. "It gave me an excuse to watch all these movies and read all these wonderful books again."
Given that love of the source material – and the fact that Thompson knocked her 2015 Rep production of Angel Street out of the park – means we're super excited to see her take on this material.
It's not just Thompson who loves her job, though. Costume designer David Toser joked that Thompson has accused him of being a "fabric whore," given his boundless enthusiasm for costuming materials.
"He'll call me up at odd hours to tell me about some fancy brocade he just found," Thompson explained.
But Toser's passion really shows on stage – his costume designs for Angel Street were delightful and evocative, and his work for Miss Bennet promises more of the same.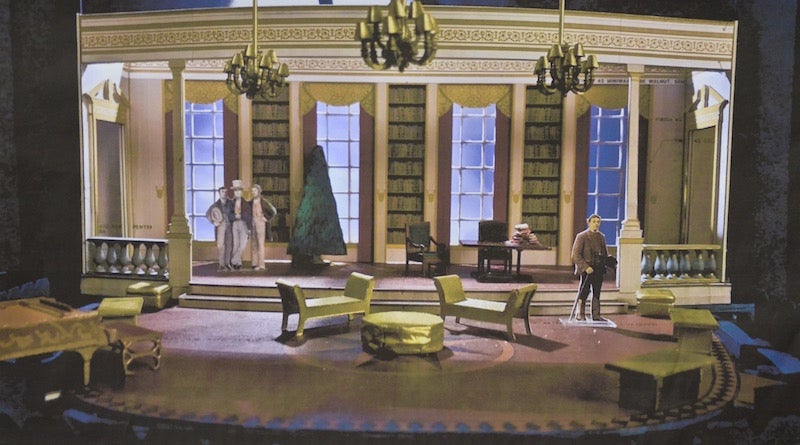 3.) Get ready for a "crazy sumptuous" set.
That's how scenic designer Wilson Chin describes his lush and lavish treatment of the Darcys' famed estate of Pemberley, which features all manner of detailed flourishes. Chin designed the multi-story haunted house at the heart of Angel Street, which won a St. Louis Theater Circle Award for Outstanding Set Design.
Chin showed off his Pemberley set model and rendering (pictured above) at first rehearsal, promising, "This will be all your PBS, Downton Abbey fantasies come to life."
4.) Miss Bennet is now an award winner.
The night before our first rehearsal, Chicago theatre's Jeff Awards honored Miss Bennet with a "Best New Play" award for its production at Northlight Theatre. That's a huge honor from one of the country's best, most innovative theatre communities.
5.) "Adorable"
We heard this word close to a dozen times from Rep staff members who were discussing the first rehearsal afterward. Sample conversation:
"Wasn't the cast just completely adorable?"
"Adorable."
"And the script! So adorable."
"Adorable!"
We can't help but agree. It's a perfectly warm and fuzzy holiday treat for Austen lovers and first-timers alike. We hope you'll be able to join us for this new favorite! Click below to secure your tickets:
December 24, 2017
by Lauren Gunderson and Margot Melcon |
Directed by Jenn Thompson