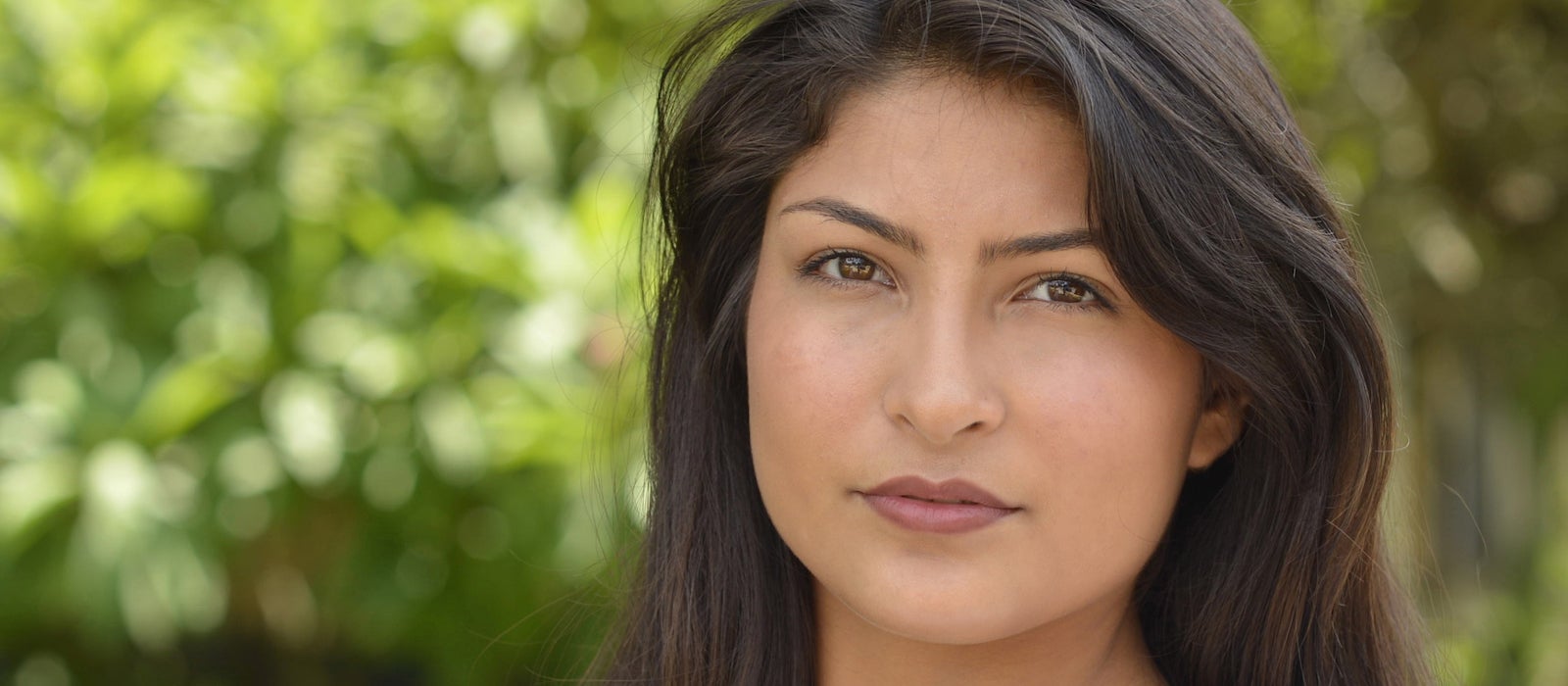 Esmer Garza puts her spin on EVITA at the Grand Center Theatre Crawl
Tuesday |

June

26

, 2018
When she performs at this weekend's Grand Center Theatre Crawl, Esmer Garza doesn't just want to do justice to the complex musicality of Evita – she wants to make each of the songs feel personal.
Garza, a student at the Webster University Conservatory of Theatre Arts who appeared in The Rep's production of Hamlet last fall, will perform selections from Tim Rice and Andrew Lloyd Webber's legendary musical from 7 to 10 p.m. Saturday at the ANEW Gallery (519 North Grand). Ron McGowan, adjunct professor at Webster University, will accompany her on piano.
More than 30 local companies will participate in the Theatre Crawl, showing off the depth and breadth of performing arts talent in the St. Louis region.
Garza's performance will serve as a tantalizing appetizer for The Rep's full production of Evita in September, with a cast to be announced soon. A dedicated lover of the musical, Garza is also fascinated by the woman behind the celebrated show.
"I actually knew about Eva Perón before I knew about the musical," Garza says. "Growing up in a Hispanic household, we knew about her and talked about her. She was a celebrity, but also a total enigma."
But Garza has studied that enigma, searching for links between her own life story and Perón's. Here's what she has to say about each of the songs she'll be singing on Saturday, and what they mean to her:
---
"Another Suitcase in Another Hall"
"This song resonates really closely with me – the character is my age, figuring out the next step in her life. I'm sort of that point in my life where I've moved out of my parents' house and I'm wondering, 'What's next? What happens now?'"


---
"Don't Cry for Me Argentina"
"For sure it's intimidating. But it's really exciting getting to play around with it and ask how I can make it truthful to me. To me, the piece seems almost mothering, in the way that parents talk to their children about the choices they've made and why they want yours to be different. So I try to put myself in my mother's shoes and approach it from there, because she's someone I admire insanely."
---
"Buenos Aires" / "Rainbow High"
"(Musically), these songs are all over the place. In 'Buenos Aires,' she's coming into the city and having to prove herself. In 'Rainbow High,' she's proving herself outside of the city, to the whole world. They're intricate and complicated, spanning so many notes and ranges. In both songs, she's trying to move forward and prove herself."
---
Register to attend the free Theatre Crawl here. The Rep's Imaginary Theatre Company will also be highlighting some of its star characters in a series of musical scenes during the Saturday afternoon session, which lasts from 2 to 5 p.m.