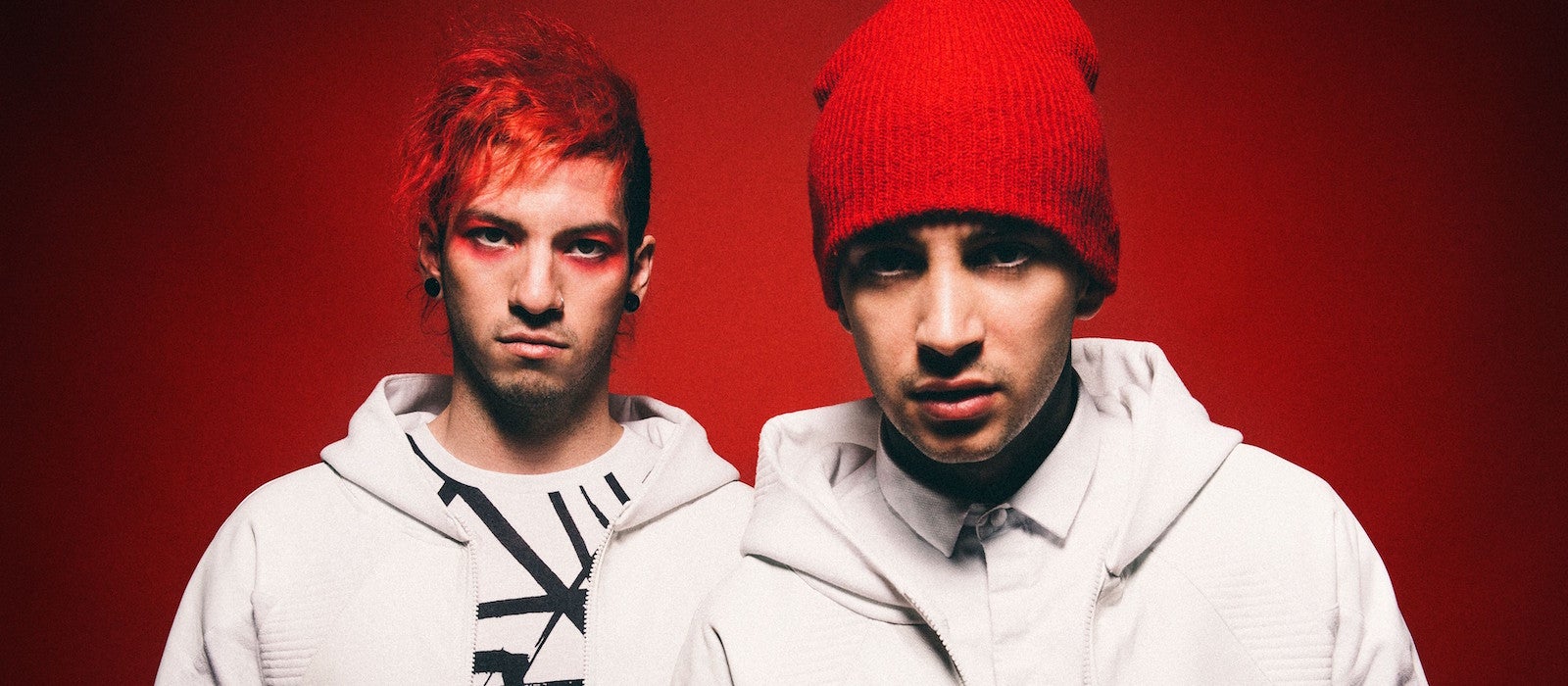 Band Twenty One Pilots inspires new generation to discover Arthur Miller
Monday |

Jan.

16

, 2017
No piece of art exists in a vacuum. Cross-cultural pollination happens constantly, with different creative disciplines and genres informing each other.
Case in point: the band Twenty One Pilots. Group founder Tyler Joseph came up with the band name while studying Arthur Miller in college. All My Sons in particular had a profound impact on him, so he decided to name his new creative project after one of the show's key plot details.
In All My Sons, Joe Keller's factory produces faulty airplane parts whose defects result in the deaths of 21 pilots in World War II. Keller has the chance to intervene and stop the parts from shipping to the military, but chooses to do nothing until it's too late.
Writing about the band name on Facebook in 2010, Joseph drew a parallel between Miller's story and the process of creating/supporting his music:
"I feel like we are all constantly encountering moral crossroads where the decisions that benefit the 'now' will have consequences down the road; but the decision that might seem tough and tolling right away will ultimately be more rewarding," Joseph wrote.
By putting in the work and refusing to cut corners, Joseph and bandmate Josh Dun have reaped incredible success in recent years. Their 2015 album Blurryface topped the Billboard charts, and the band recently earned three 2017 Grammy nominations.
If you haven't heard them, here's what they sound like:
Here's the thing, though: that cross-cultural influence works both ways. The band's success has led their numerous and fiercely loyal fans to learn more about where they got their name. And that's led them right back to Arthur Miller.
One such Twenty One Pilots fan recently attended The Rep's production of All My Sons. Here's what she had to say on Twitter:
Just saw All My Sons by Arthur Miller @repstl
Absolutely stunning. Truly life changing. Thank you @twentyonepilots for getting me here. pic.twitter.com/dg1URVw8BA

— Abigail Berglar (@cat_berglar) January 12, 2017
We're excited to see fans of different artists discovering the magic of live theatre — it's an example of why the arts are such incredible connective tissue for society.
All My Sons continues at The Rep through January 29. Get your tickets here.