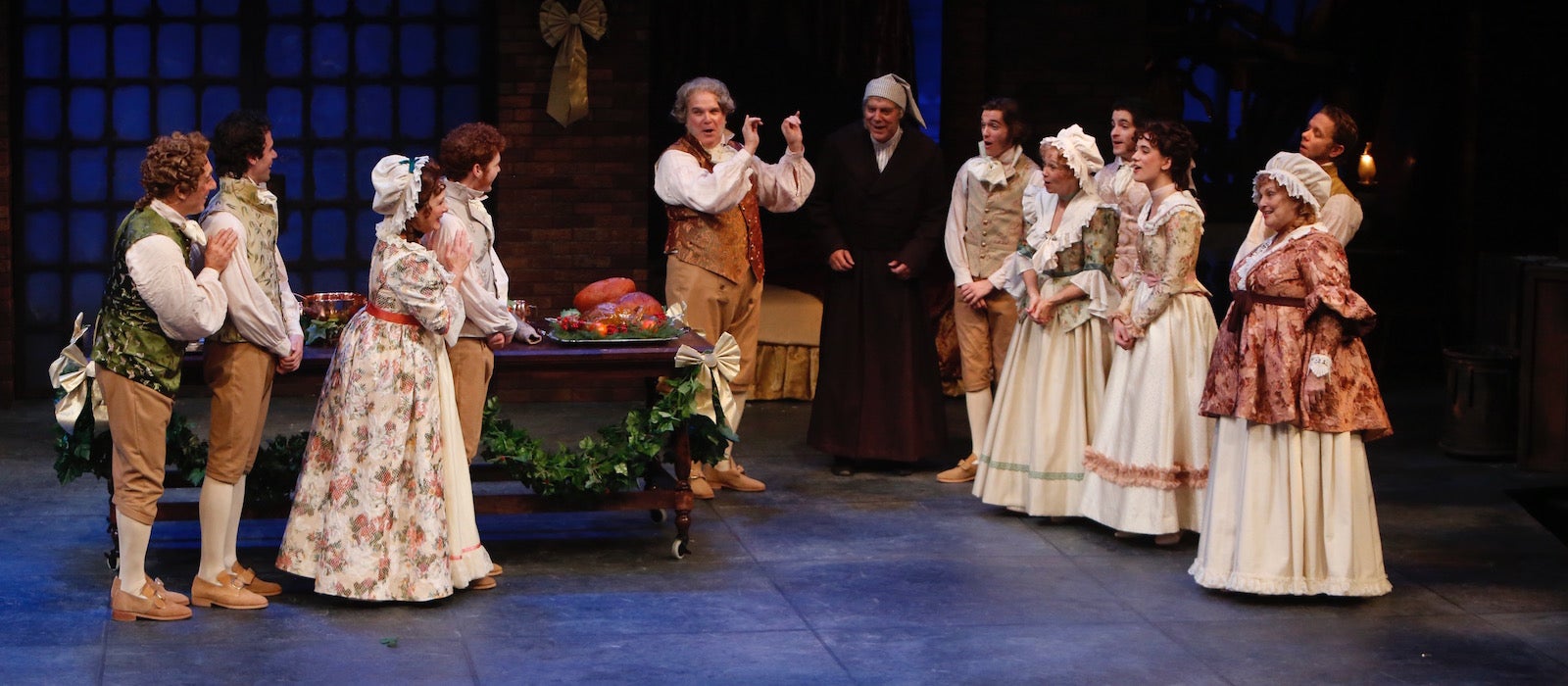 A CHRISTMAS CAROL is the best-selling show in Rep history
Monday |

Jan.

9

, 2017
One of the marquee shows of The Rep's 50th anniversary season has made some history of its own.
A Christmas Carol, which ran from November 30 to December 24, sold more tickets than any other show in Rep history. The production marked the first time that The Rep had presented Charles Dickens' classic in 35 years.
As director Steven Woolf would attest, it was one of the most requested shows during that hiatus. Rep patrons would often ask when The Rep would bring back the show, which it previously presented in 1979, 1980 and 1981.
The finished product did not disappoint, with critics hailing the show as "magical" and "wondrous."
It proved a hit with audiences, too, as the production sold roughly 8% more tickets than the previous record holder, 2014's Ring of Fire: The Music of Johnny Cash.
In honor of the occasion, we thought we'd look back on the Top 10 best-selling shows in Rep history. The shows below are ranked by number of tickets sold, not including subscribers:
A Christmas Carol (2016)
Ring of Fire: The Music of Johnny Cash (2014)
The Mousetrap (2013)
A Christmas Story (2009)
Into the Woods (1999)
Anything Goes (2002)
Ten Little Indians (2003)
A Little Night Music (1998)
Crowns (2005)
Beehive The 60's Musical (2011)