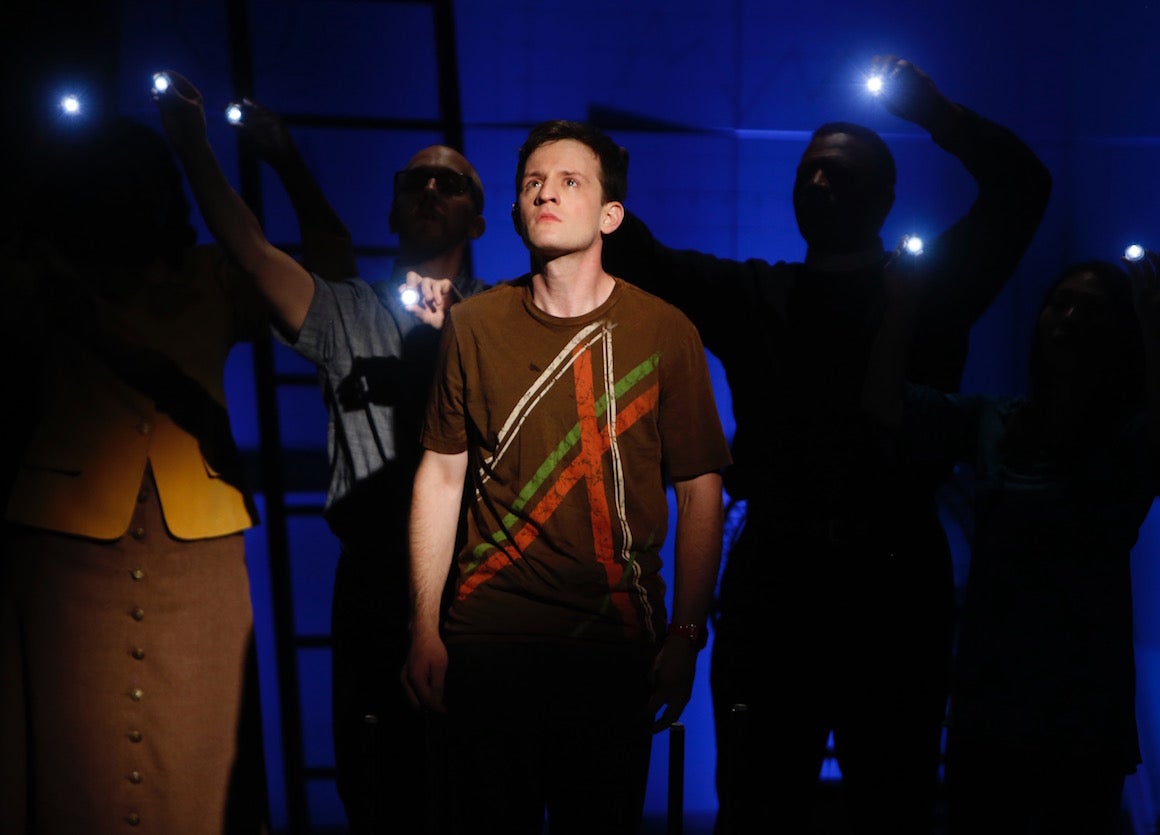 The Curious Incident of the Dog in the Night-Time
by Simon Stephens
Based on the novel by Mark Haddon
Directed and choreographed by Marcia Milgrom Dodge
September
06
-
October
01
, 2017
2017-2018 Mainstage Season
The Story
The 2015 Tony Award winner for Best Play, The Curious Incident is an immersive adventure that puts audiences in the shoes of 15-year-old sleuth Christopher. He's a brilliant young man, but struggles to process everyday information. Suspected of killing his neighbor's dog, Christopher journeys into London to track down the true culprit. But can he withstand the sensory overload of the big city?
Creative & Production Staff
Scenic Designer: Narelle Sissons
Costume Designer: Leon Wiebers
Lighting Designer: Matthew Richards
Sound Designer: David Bullard
Associate Choreographer: Michael Baxter
Casting Director: Pat McCorkle / Katja Zarolinski, McCorkle Casting Ltd.
Stage Manager: Emilee Buccheit
Assistant Stage Manager: Lorraine LiCavoli
Cast
Nick LaMedica (Christopher)
Laiona Michelle (Mrs. Shears/Ensemble)
Kathleen Wise (Siobhan/Ensemble)
Michael Baxter (Mr. Thompson/Ensemble)
Kevin Cutts (Roger Shears/Ensemble)
Jimmy Kieffer (Ed/Ensemble)
Dathan B. Williams (Reverend Peters/Ensemble)
Ka-Ling Cheung (Punk Girl/Ensemble)
Dale Hodges (Mrs. Alexander/Ensemble)
Amy Blackman (Judy/Ensemble)
Sponsorship & Support
The Fischer Family
St. Louis Public Radio
Production Notes
The Curious Incident of the Dog in the Night-Time was a co-production with the Cincinnati Playhouse in the Park.
St. Louis Theater Circle Awards
Outstanding Production of a Drama
Outstanding Director of a Drama (Marcia Milgrom Dodge)