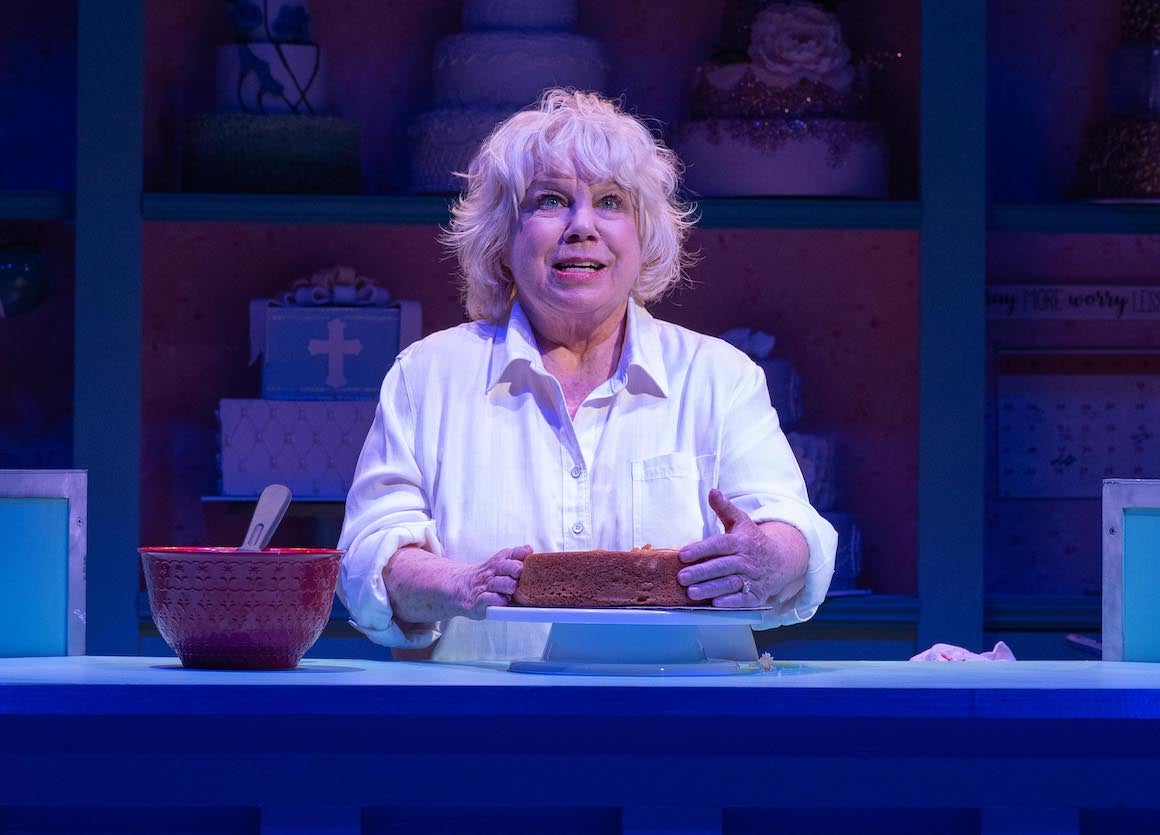 The Cake
by Bekah Brunstetter
Directed by Sara Bruner
March
11
-
April
12
, 2020
2019-2020 Steve Woolf Studio Series
The Story
For small-town baker Della, the creation of sweet and sumptuous cakes is a rapturous experience. Her love of baking is matched by the intense affection she feels for Jen, the young woman she helped to raise and views as a surrogate daughter. But when Jen asks that Della bake a cake for her wedding to another woman, Della's religious beliefs stop her cold. With immense heart and humor, Brunstetter's play navigates the messy collision of the personal and the political, while illuminating the humanity of all involved.
Creative & Production Staff
Director: Sara Bruner
Costume Designer: Ulises Alcala
Lighting Designer: Robert Denton
Sound Designer: David Van Tieghem
Stage Manager: Shannon B. Sturgis
Cast
Denny Dillon (Della)
Dria Brown (Macy)
Rigel Harris (Jen)
Carl Palmer (Tim)
Sponsorship & Support
The Fischer Family
Production Notes
• The Cake's physical production was suspended after March 15, 2020 due to concerns surrounding the spread of the coronavirus. However, a filmed version of the play was made available for online streaming through April 12, 2020.