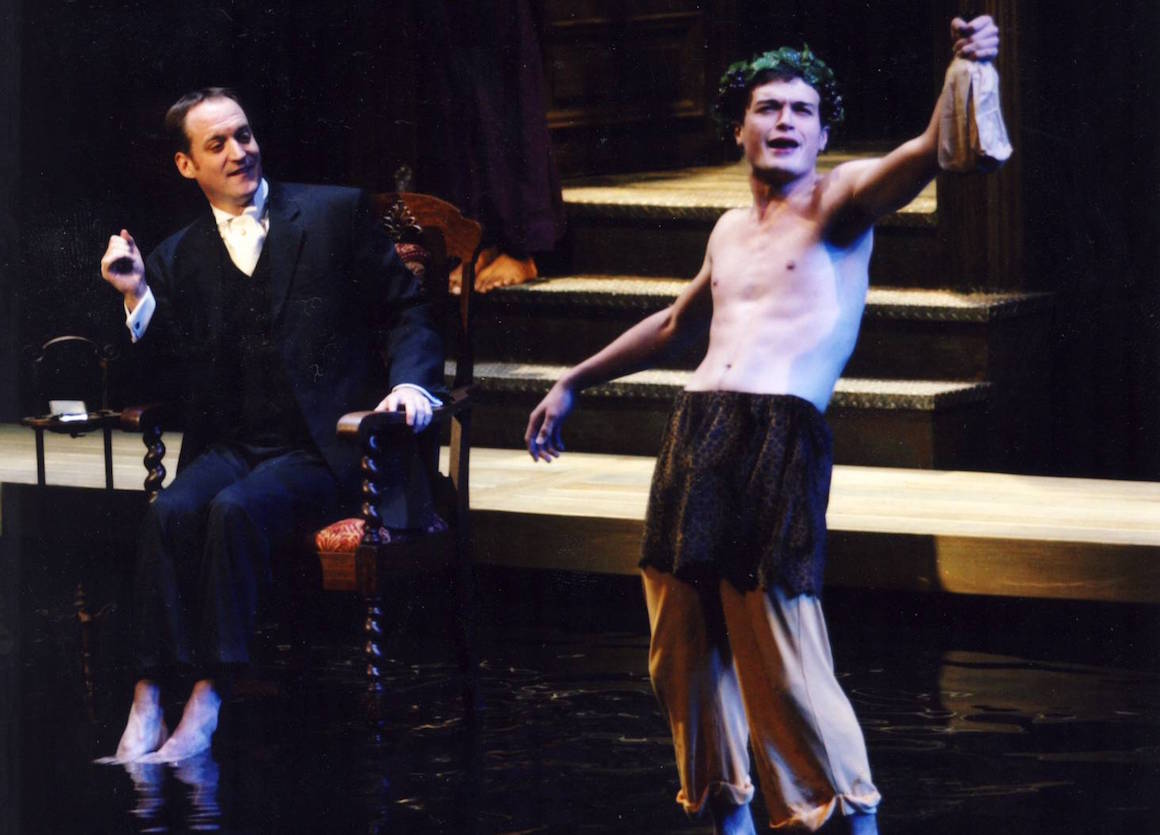 Metamorphoses
By Mary Zimmerman
Based on the myths of Ovid
Directed by Mary Zimmerman. Staged by Eric Rosen.
September
10
-
October
10
, 2003
2003-2004 Mainstage Season
The Story
A major St. Louis theatrical event! Performed in a shimmering pool spanning the stage and stretching across time, Metamorphoses is Marry Zimmerman's Tony Award-winning adaptation of Ovid's stories of love and loss, triumph and transformation. This visually stunning work of mythic proportions will stir your soul and capture your imagination.
Creative & Production Staff
Composer/Music by: Willy Schwarz
Scenic Designer: Daniel Ostling
Costume Designer: Mara Blumenfeld
Lighting Designer: T.J. Gerckens
Sound Designer: Andre Pluess, Ben Sussman
Stage Manager: Glenn Dunn
Assistant Stage Manager: Shannon B. Sturgis
Casting: Rich Cole (New York), Claire Simon (Chicago)
Cast
Cherise Boothe (Alcyone and others)
Sun Mee Chomet (Myrrha and others)
Joe Dempsey (Erysichthon and others)
Anne Fogarty (Eurydice and others)
Antony Hagopian (Hermes and others)
Andrew Long (Midas and others)
James McKay (Phaeton and others)
Manu Narayan (Orpheus and others)
Lisa Tejero (Therapist and others)
Tamilla Woodard (Aphrodite and others)
Additional Credits
Associate Director: Anjali Bidani
Associate Scenic Designer: Brenda Sabatka
Associate Costume Designer: Jessica Chaney
Associate Lighting Designer: Jonathan Spencer
Sponsorship & Support
Major Sponsor: Monsanto Fund
Production Notes
Billed as "Mary Zimmerman's Metamorphoses".
Metamorphoses was a co-production with the Cincinnati Playhouse in the Park.