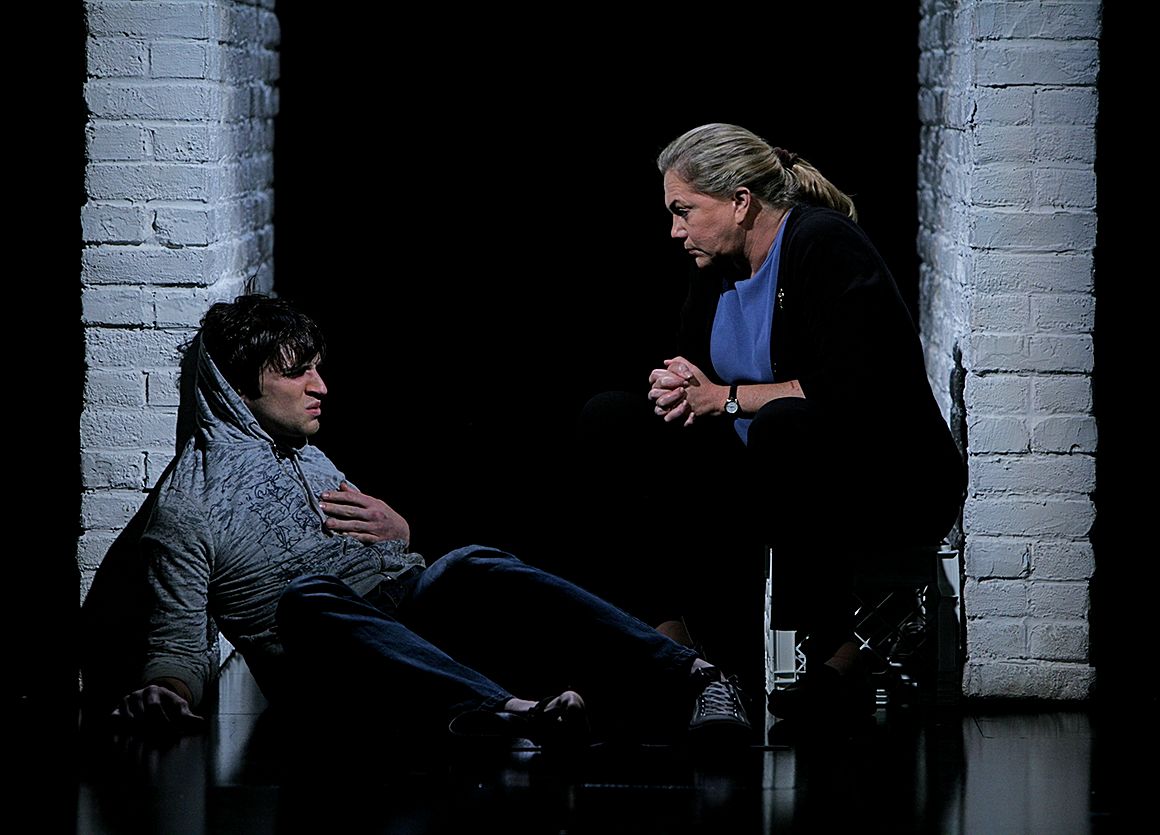 High
By Matthew Lombardo
Music by Vincent Olivieri
Directed by Rob Ruggiero
October
13
-
November
07
, 2010
2010–2011 Mainstage Season
The Story
When Sister Jamison Connolly agrees to sponsor a 19 year-old drug user in an effort to help him combat his addiction, her own faith is ultimately tested. Struggling between the knowledge she possesses as a rehabilitation counselor and a woman of religious conviction, she begins to question the belief in miracles and whether people can find the courage to change. High explores the universal themes of truth, forgiveness, redemption and human fallibility.
Creative & Production Staff
Scenic Designer: David Gallo
Costume Designer: Jess Goldstein
Lighting Designer: John Lasiter
Sound Designer: Vincent Olivieri
Stage Manager: Champe Leary
Cast
Kathleen Turner (Sister Jamison Connelly)
Evan Jonigkeit (Cody Randall)
Michael Berresse (Father Michael Delpapp)
Additional Credits
This production was the world premiere of High and was a co-production with the Cincinnati Playhouse in the Park.
Sponsorship & Support
Ann & Hugh Scott
The National Endowment for the Arts (NEA)
Kevin Kline Awards
Nominations
Outstanding Costume Design: Jess Goldstein, High
Outstanding Lighting Design: John Lasiter, High
Outstanding Set Design: David Gallo, High
Outstanding Ensemble in a Play: High
Outstanding Supporting Actor in a Play: Evan Jonigkeit, High
Outstanding Lead Actress in a Play: Kathleen Turner, High
Outstanding Director of a Play: Rob Ruggiero, High
Outstanding Production of a Play: High