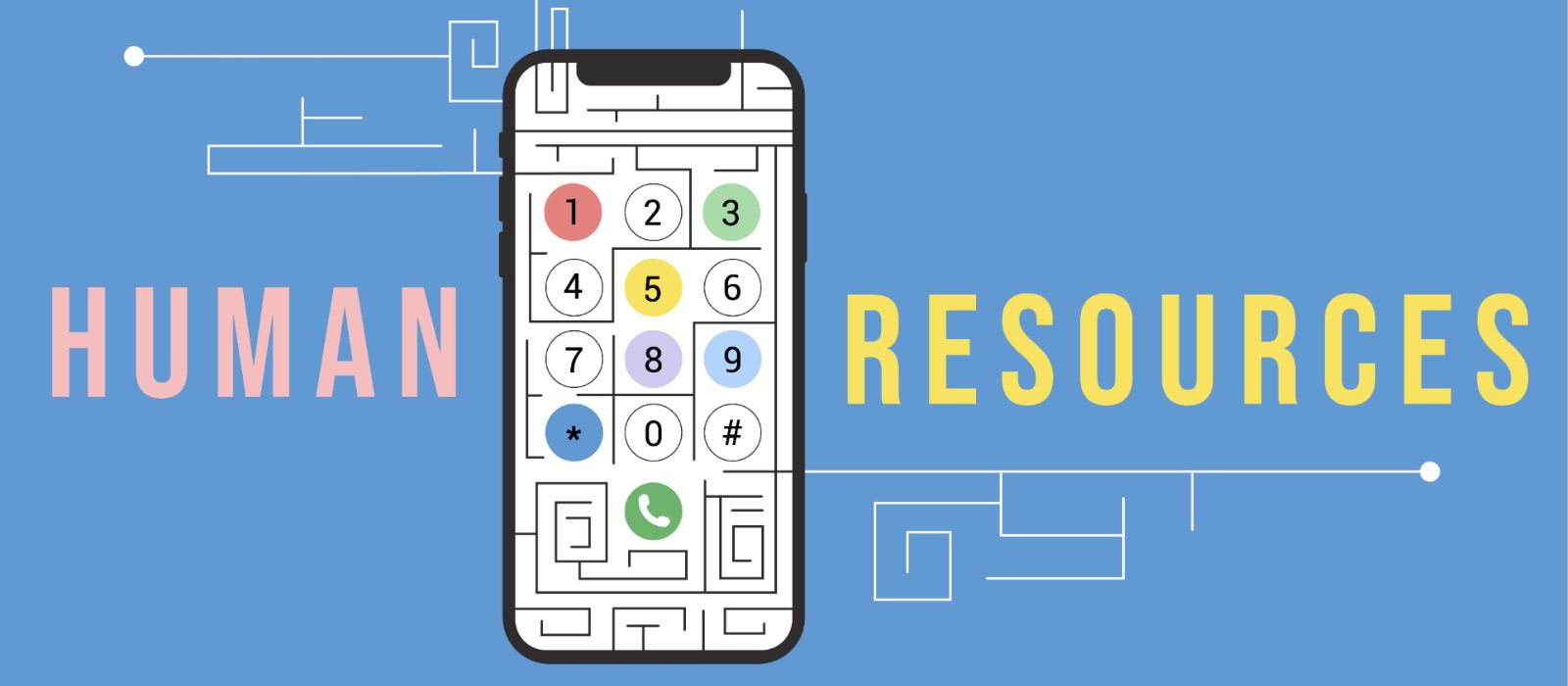 The Rep Presents a Unique Telephone Theatrical Experience
Monday |

Mar.

8

, 2021
These are disorienting times. Whether you're looking for self-knowledge or deliverance, the Telephonic Literary Union is here to serve you. Dial in from wherever you are and find yourself in the imaginative maze of Human Resources.
The Repertory Theatre of St. Louis is proud to present Woolly Mammoth Theatre Company's unique phone experience, created by Telephonic Literary Union. Available March 12 – April 11, 2021, this intimate audio anthology repurposes the customer service hotline for stranger, more tender use, inviting callers to take charge of their experience and discover the unexpected.
"Human Resources is an innovative artistic balm for our pandemic isolation," said Hana S. Sharif, Augustin Family Artistic Director at The Repertory Theatre of St. Louis. "Whether you stay on the line for three minutes or thirty, there are so many options to explore and delightful nuggets to uncover."
"At such a disorienting moment in the world, we wanted to appropriate a form associated with tedium and frustration and twist it into a delivery system for surprise, grace, maybe even joy," said dramaturg Sarah Lunnie, a founding artist of Telephonic Literary Union and one of the originating artists of Human Resources. "Telephonic Literary Union is delighted to partner with The Repertory Theatre of St. Louis and Woolly Mammoth Theatre Company to share Human Resources with audiences in St. Louis."
"Human Resources is a thoughtfully curated and completely intentional environment - a world built specifically for you to choose your own audio adventure," said Woolly Mammoth Theatre Artistic Director Maria Manuela Goyanes. "Human Resources broke us out of our own isolation and propelled us into making art again. And it's wonderful to continue making that art collaboratively not only with Telephonic Literary Union, but also with the brilliant Hana Sharif and her team at The Rep in St Louis."
Each ticket costs $7 and requires a private access code, which can be purchased through The Rep box office by calling 314-968-4925 or online at repstl.org. Your ticket gives you access to the Human Resources phone line for four days from the time you receive your access code. TLU recommends using a cell phone for full functionality. Each menu option offers a distinct experience. Explore at your own pace, hang up and call back any time. There is no optimal order or predetermined run time. The experience was designed to reward exploration and, in some cases, tenacity. Follow your own curiosity to discover hidden treasures buried within the phone tree.
Human Resources was created by Brittany K. Allen, Christopher Chen, Hansol Jung, Sarah Lunnie, Stowe Nelson, Zeniba Now and Yuvika Tolani and features the vocal talents of Marc Bovino, David Greenspan, Jin Ha, Mia Katigbak, Brian Quijada and Ikechukwu Ufomadu.
Tickets are on sale now via the Human Resources page on The Rep's website or by calling The Rep box office at 314-968-4925.