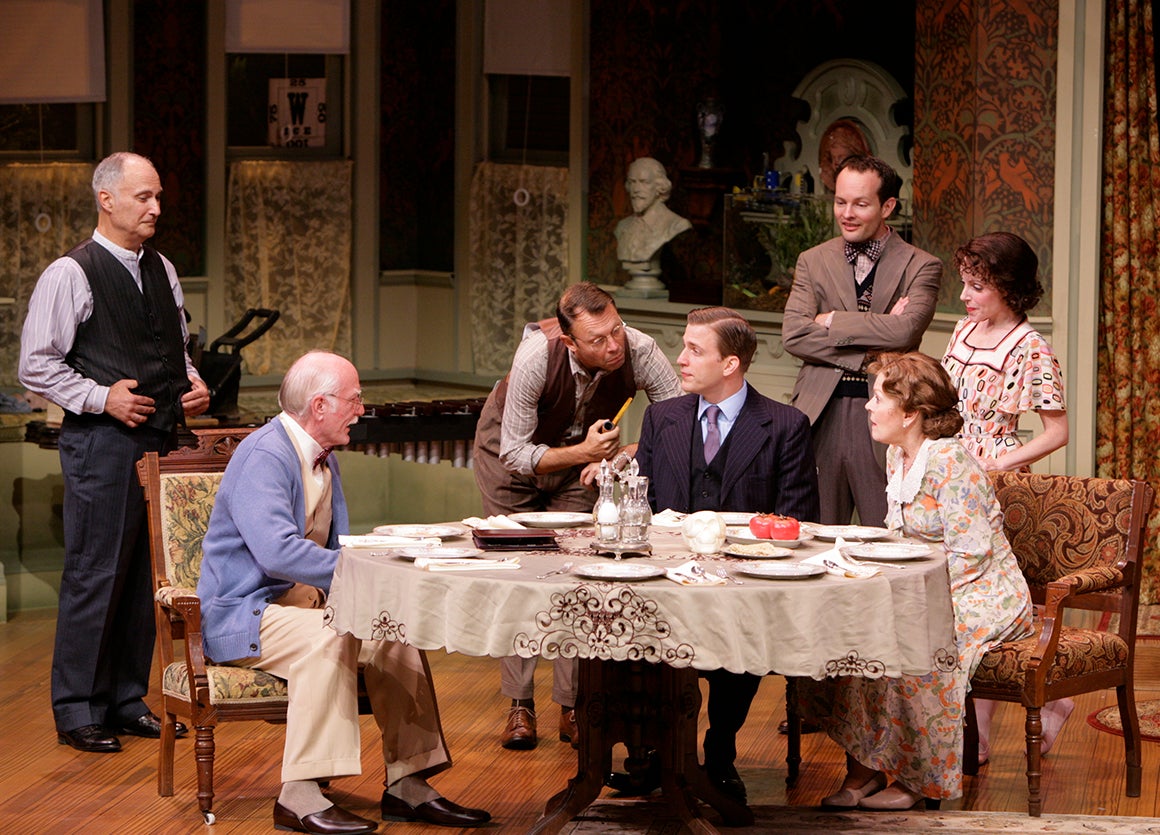 You Can't Take It with You
By Moss Hart and George S. Kaufman
Directed by Steven Woolf
September
08
-
October
03
, 2010
2010–2011 Mainstage Season
The Story
Escape into the delightfully daffy world of the eccentric Sycamore family, where everyday routines include exploding fireworks, collecting snakes and a twirling ballerina. When "normal" daughter Alice announces her boyfriend's rich, conservative parents are coming to dinner, the family promises to behave, but when the guests show up, all best are off. Winner of a Pulitzer Prize, this classic comedy is pure fun.
Creative & Production Staff
Scenic Designer: John Ezell
Costume Designer: Elizabeth Covey
Lighting Designer: Peter Sargent
Sound Designer: Rusty Wandall
Stage Manager: Glenn Dunn
Assistant Stage Manager: Shannon B. Sturgis
Cast
Tony Campisi (Paul Sycamore)
Stephanie Cozart (Essie)
Benjamin Eakeley (Tony)
Jeffrey Hayenga (Mr. Kirby)
Joneal Joplin (Martin Vanderhof)
Barbara Kingsley (Mrs. Kirby/Grand Duchess)
Jamie LaVerdiere (Ed)
Todd Lawson (Henderson/Man)
Rachel Leslie (Rheba)
Anderson Matthews (Boris Kohlenkov)
Amelia McClain (Alice)
Scott Schafer (Mr. De Pinna)
Carol Schultz (Penny)
Susie Wall (Gay Wellington)
Scott Whitehurst (Donald)
Michael Curtin (FBI Man)
Jacob Golliher (FBI Man)
Sponsorship & Support
Wells Fargo Advisors
Production Notes
You Can't Take It with You was a co-production with the Cincinnati Playhouse in the Park.