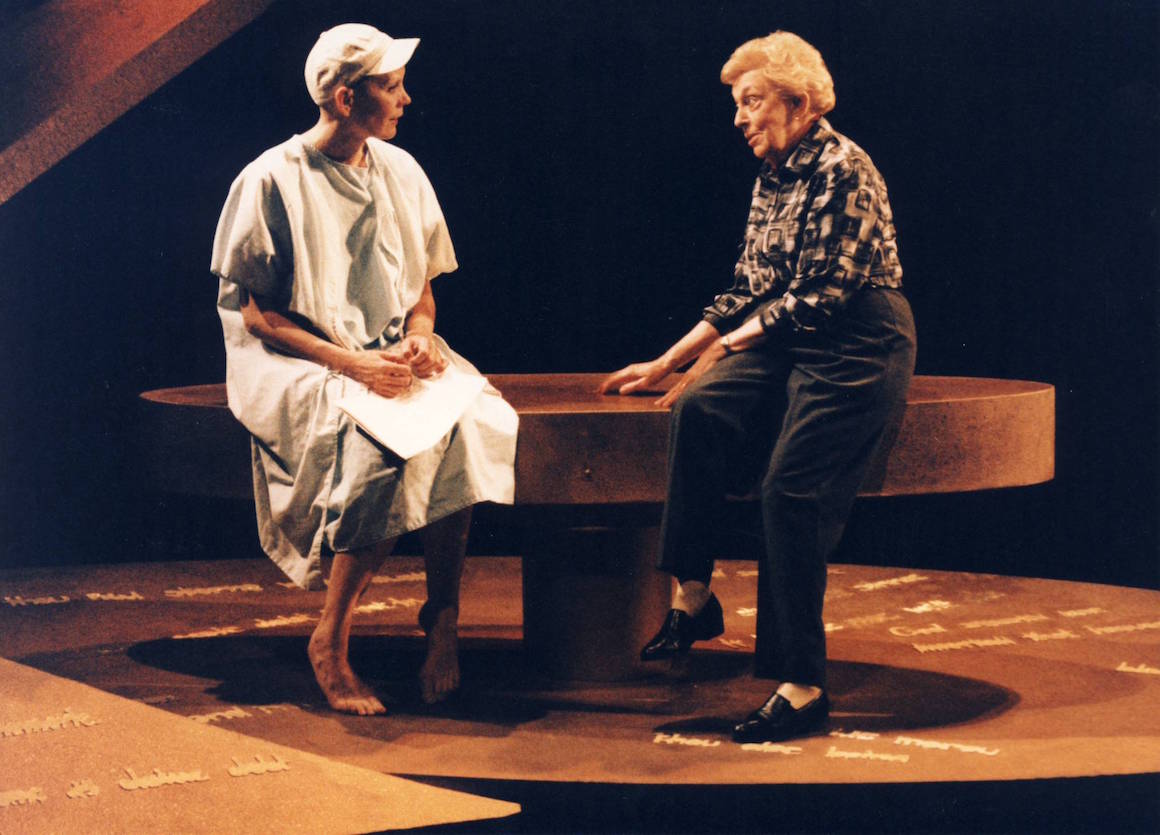 Wit
By Margaret Edson
Directed by Susan Gregg
October
21
-
November
07
, 1999
1999-2000 Studio Season
The Story
Vivian Bearing, a scholar of 17th-century romantic poetry, has always focused her attention on the minutiae of literature, until she is faced with the sweeping effects of a diagnosis of ovarian cancer. Choosing an aggressive cancer treatment program, she confronts her disease with a mixture of power, humor, emotion, and wit. Winner of every major theatrical award, including the Pulitzer Prize.
Creative & Production Staff
Composer/Music by: Tom Mardikes
Scenic Designer: Dunsi Dai
Costume Designer: J. Bruce Summers
Lighting Designer: Mary Louise Geiger
Sound Designer: Tom Mardikes
Stage Manager: Champe Leary
Casting: Rich Cole
Cast
Alison Edwards (Vivian Bearing, Ph.D.)
Ken Kliban (Harvey Kelekian, M.D./Mr. Bearing)
Jason Fisher (Jason Posner, M.D.)
Mari-Esther Magaloni (Susie Monahan, R.N., B.S.N.)
Mary Fogarty (E.M. Ashford, D.Phil.)
Meghan Brown (Lab Technician/Student)
David DeBrot (Lab Technician/Student)
Matthew Erickson (Lab Technician/Student)
Additional Credits
Oncology Consultant: Pam Ostby
Sponsorship & Support
Studio Theatre Season Sponsor: Mary Ranken Jordan and Ettie A. Jordan Charitable Foundation
Production Major Sponsor: Mercy Health Plans, Inc.
Production Notes
Wit was performed at the Grandel Theatre.