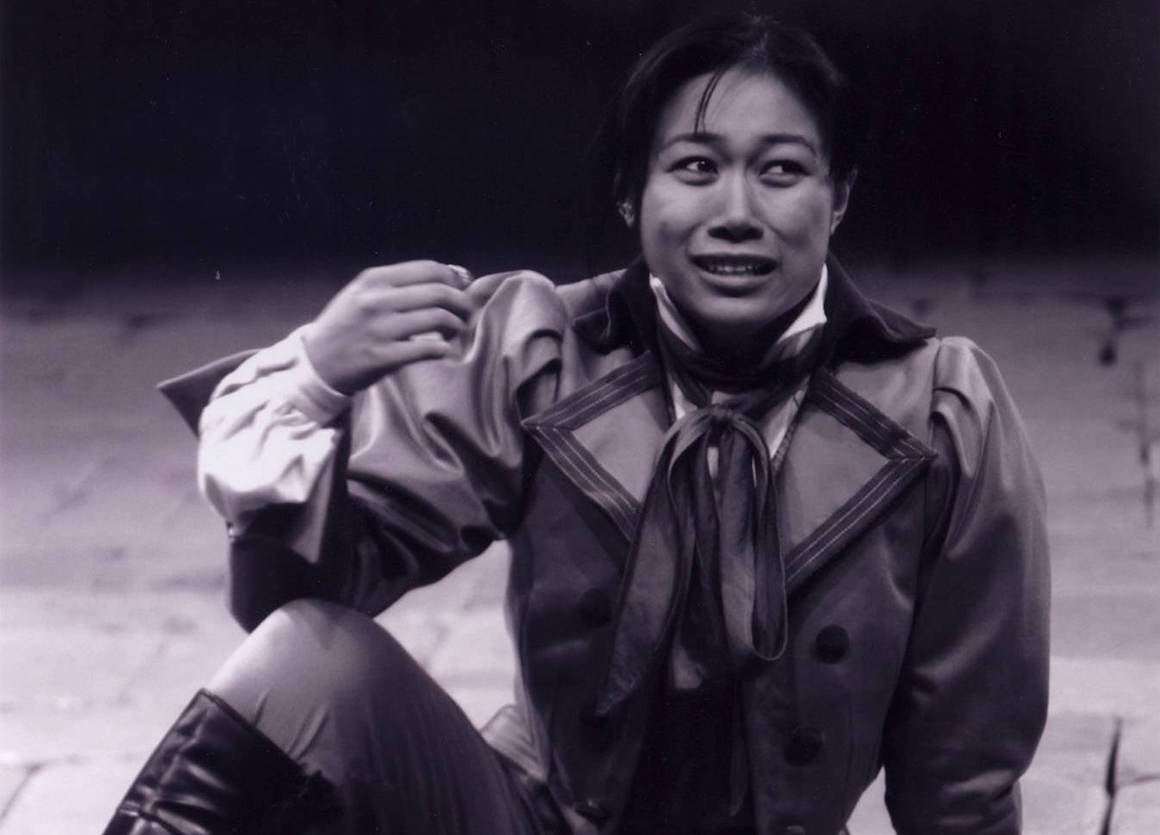 Twelfth Night
By William Shakespeare
Directed by Edward Stern
October
13
-
November
12
, 2004
2004-2005 Mainstage Season
The Story
Separated by shipwreck, twins Viola and Sebastian believe each other dead but meet again in an idyllic land under the most improbable circumstances—she's disguised as a pageboy for a Duke and he finds himself bewilderingly betrothed. Shakespeare's most enchanting comedy, filled with intoxicating poetry, is a masterpiece of mistaken identity, blithe romance and rowdy humor.
Creative & Production Staff
Composer/Music by: Kevin Orton
Scenic Designer: Joseph P. Tilford
Costume Designer: Susan Tsu
Lighting Designer: Thomas C. Hase
Stage Manager: T.R. Martin
Assistant Stage Manager: Tony Dearing
Casting: Rich Cole
Cast
Anthony Marble (Orsino)
Christopher Harris (Curio/First Officer)
Eric Loscheider (Valentine/Friar)
Angela Lin (Viola)
Phil McGlaston (Sea Captain)
Robert Elliott (Sir Toby Belch)
Amy Warner (Maria)
Noble Shropshire (Sir Andrew Aguecheek)
Kevin Orton (Feste/Singer)
Mhari Sandoval (Olivia)
Daniel Freedom Stewart (Malvolio)
Lawrence Ballard (Antonio)
Keong Sim (Sebastian)
Michael Lluberes (Fabian)
Percy Rodriguez (Second Officer/Sailor)
Ellen Mills (Lady in Waiting)
Maura Catherine Kidwell (Lady in Waiting)
Additional Credits
Text Consultant: Philip Thompson
Sponsorship & Support
The Repertory Theatre of St. Louis is grateful to Sigma-Aldrich for its generous support of Twelfth Night. Additional support was provided by Guest Producers Lucy Lopata and the Estate of Stanley L. Lopata, by the Lucius B. Morse IV Shakespeare Endowment Fund, and by the Joy Waltke Fisher Memorial Fund for partial sponsorship of Guest Actor Angela Lin.
Production Notes
Twelfth Night was a co-production with the Cincinnati Playhouse in the Park.