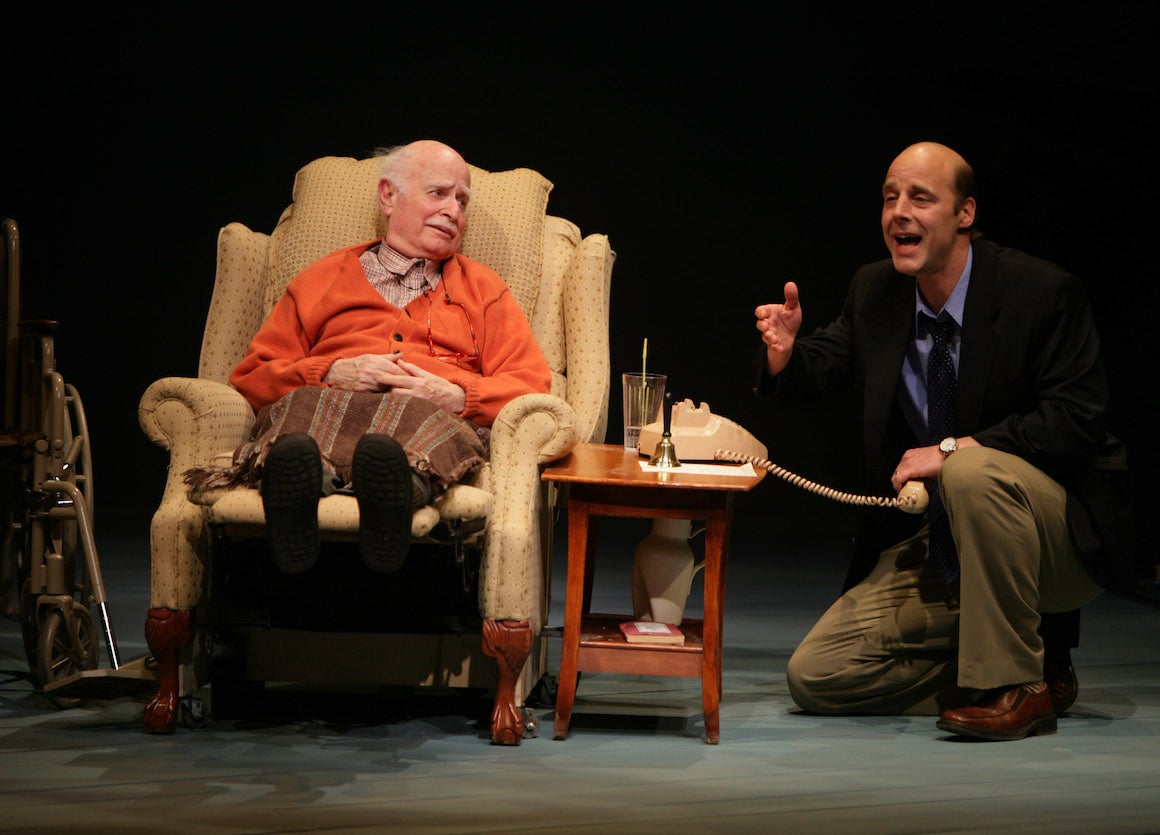 Tuesdays With Morrie
By Jeffrey Hatcher and Mitch Albom
Directed by Mark Cuddy
2007-2008 Mainstage Season
The Story
When his former Brandeis sociology professor is diagnosed with Lou Gehrig's Disease, a career-obsessed sportswriter plans a brief visit to re-connect and say goodbye. That meeting becomes a weekly class, as teacher coaches student on matters of life, death and the nature of love. A powerful, deeply emotional story with doses of humor and insight, based on the best-selling autobiographical novel by Mitch Albom.
Creative & Production Staff
Composer/Music by: Scott Killian
Scenic Designer: Vicki Smith
Costume Designer: Christina Selian
Lighting Designer: Don Darnutzer
Sound Designer: Brian Jerome Peterson
Stage Manager: T.R. Martin
Assistant Stage Manager: Tony Dearing
Cast
Remi Sandri (Mitch)
Bernie Passeltiner (Morrie)
Additional Credits
Production Assistant: Katie Meador
Piano Instrumentalist: Michael Koerner
The voice of Janine is sung by Linda Foster.
Sponsorship & Support
Major Sponsor: AT&T Real Yellow Pages