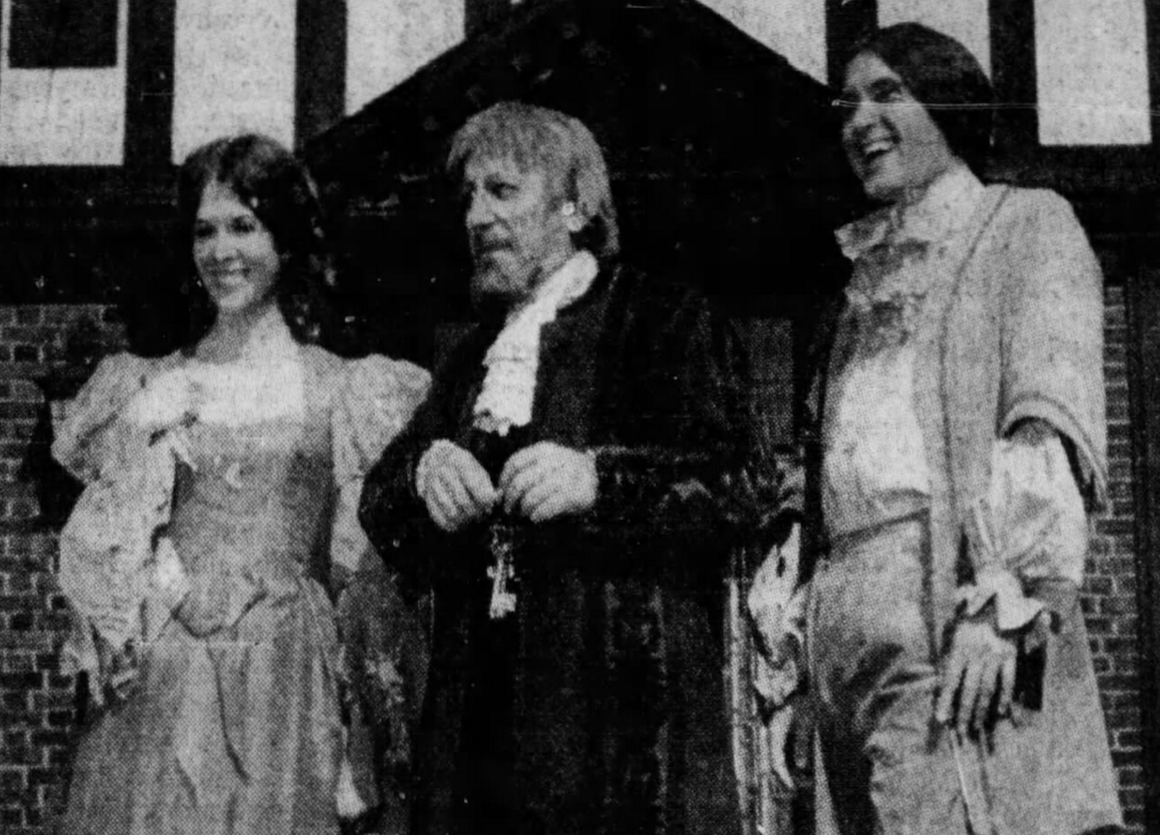 The Miser
By Moliere
Directed by Michael Flanagan
October
11
, 1968
-
March
15
, 1969
1968-1969 Mainstage Season
Creative & Production Staff
Scenic Designer: Raymond Jens Klausen
Costume Designer: Vita
Lighting Designer: Peter E. Sargent
Stage Manager: Frank Schmitt
Assistant Stage Manager: George Nelson
Cast
Robert Murch (Valere)
Patricia Egglinger (Elise)
James Scott (Cleante)
J. Robert Dietz (Harpagon)
Bernie Passeltiner (La Fleche)
David Kampman (Master Simon)
Grace Chapman (Frosine)
James Carruthers (Master Jacques)
Seth Rossman (Claude)
Arthur A. Rosenberg (Brindavoine)
Elizabeth Franz (Mariane)
Donald Gantry (Justice of the Peace)
George Addis (Clerk to the Justice)
James Duncan (Seigneur Anslem)
Production Notes
This production of The Miser was a revival of a production from 1967–1968 season. The production's Playbill notes:

"The production of The Miser last season by The Repertory Theatre at Loretto-Hilton Center came into the schedule late in November—too late for so popular a hit to reach all its potential audience. And so the play has been brought back for a limited engagement of ten performances this season.

"As a good book is worth returning to again and again, so it ought to be the case with a great dramatic masterpiece like The Miser. This revival—a first for The Repertory Theatre—proves that so great a work can elicit subtly different responses from even the same actors when they have had almost a year to digest their parts. That is an important part of the repertory idea, and one of the many advantages a true repertory company can offer its audiences."