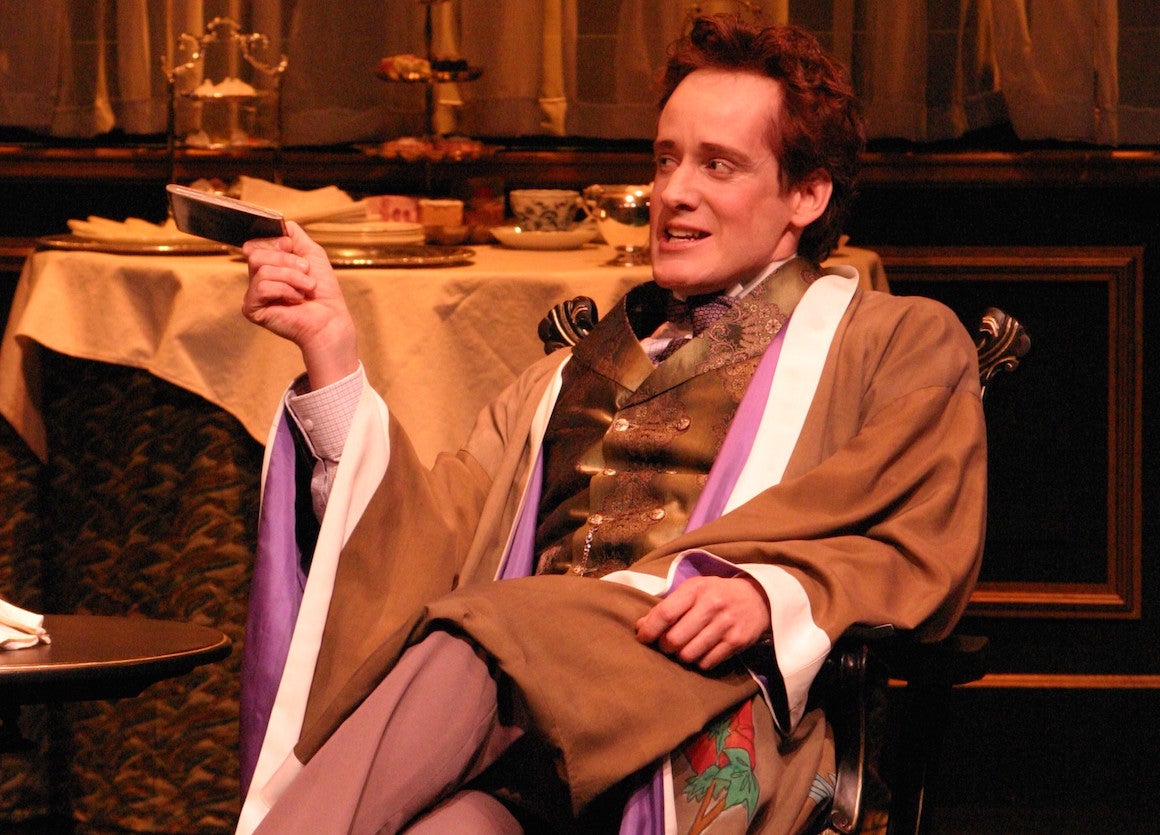 The Importance of Being Earnest
By Oscar Wilde
Directed by John Going
January
07
-
February
06
, 2004
2003-2004 Mainstage Season
The Story
Wilde cleverly called his final play "a trivial comedy for serious people." Two English gentlemen discover they needn't escape who they are to become the men they want to be. It's mannered mayhem in this masterpiece of wit, charm and grace, filled with lost infants and discovered relations, purloined diaries and, of course, high tea and cucumber sandwiches.
Creative & Production Staff
Scenic Designer: James Wolk
Costume Designer: Elizabeth Covey
Lighting Designer: Dennis Parichy
Stage Manager: T.R. Martin
Assistant Stage Manager: Tony Dearing
Casting: Rich Cole
Cast
Thomas Carson (Lane/Merriman)
Erik Steele (Algernon Moncrieff)
Jeffries Thaiss (John Worthing, J.P.)
Jill Tanner (Lady Bracknell)
Brandy Zarle (Hon. Gwendolen Fairfax)
Ashley West (Cecily Cardew)
Darcy Pulliam (Miss Prism)
Max Robinson (Rev. Canon Chasuble, D.D.)
Sponsorship & Support
Major Sponsor: SBC Smart Yellow Pages
Additional support was provided by David and Sharon Schwartz and The Trio Foundation of St. Louis.