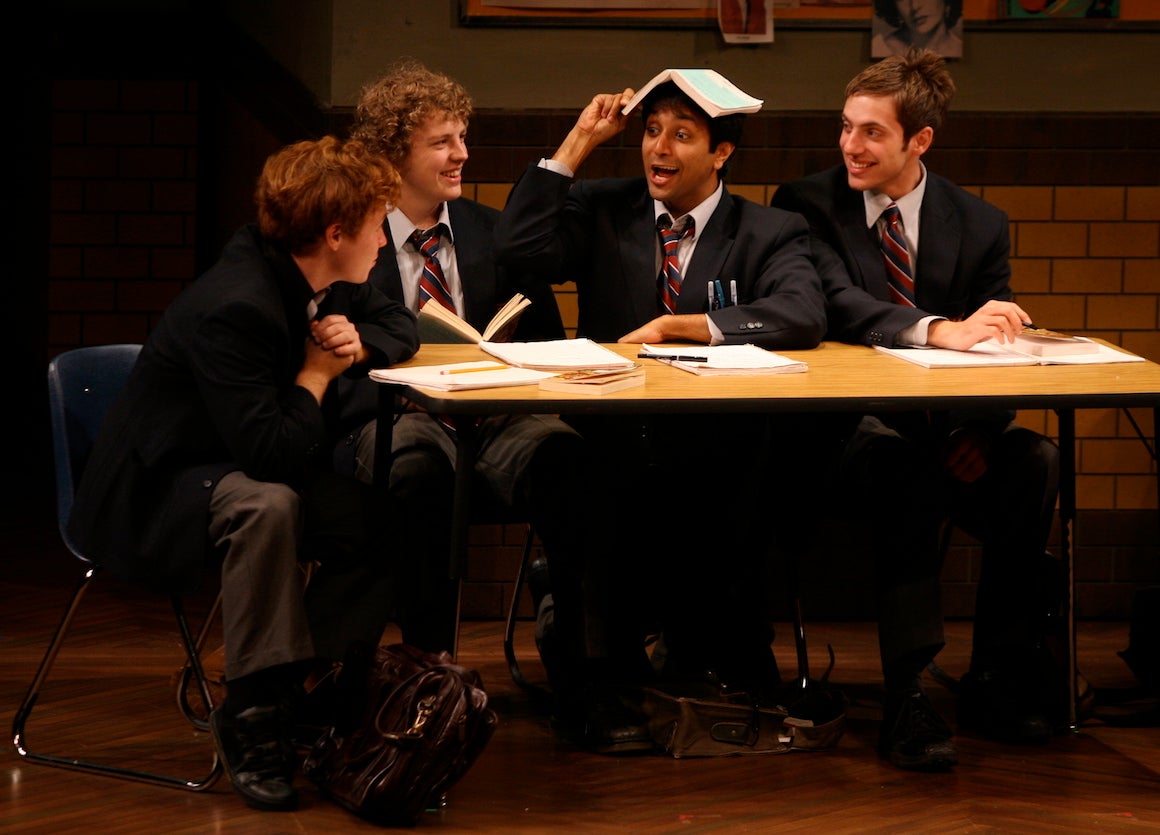 The History Boys
By Alan Bennett
Directed by Steven Woolf
2007-2008 Mainstage Season
The Story
A warm, funny and deeply moving story of the anarchy of adolescence, faculty rivalry and the true purpose of education. Eight bright working-class students must pass their exams to secure places at prestigious schools, but are caught in a tug of war between a young teacher intent only on helping them test well and a fervent teacher of English and poetry who attempts to ignite their passion for knowledge and for life. Winner of Olivier, Tony, Drama Desk and Outer Critics Circle Awards for Best Play.
Creative & Production Staff
Choreographer: Ellen Isom
Scenic Designer: Adrian W. Jones
Costume Designer: Elizabeth Covey
Lighting Designer: Marcus Doshi
Sound Designer: Tori Meyer
Stage Manager: Glenn Dunn
Assistant Stage Manager: Champe Leary
Casting: Rich Cole
Cast
Adam Farabee (Timms)
Eric Gilde (Dakin)
Charles Sydney Hirsh (Lockwood)
Matt Leisy (Scripps)
Jonathan Monk (Posner)
Bhavesh Patel (Akthar)
Steven Pierce (Crowther)
Brian White (Rudge)
Thomas Carson (Hector)
Anderson Matthews (Headmaster)
Bryant Richards (Irwin)
Carolyn Swift (Mrs. Lintott)
Michael Perkins (T.V. Director)
Additional Credits
Music Consultant: Henry Palkes
French Coach: Frederic Leveziel
Improv Coach: Kat Singleton
Production Assistant: Bri Hamden
Stage Management Intern: Stephen Ratsberger
Production Notes
This production was the regional theatre premiere of The History Boys.