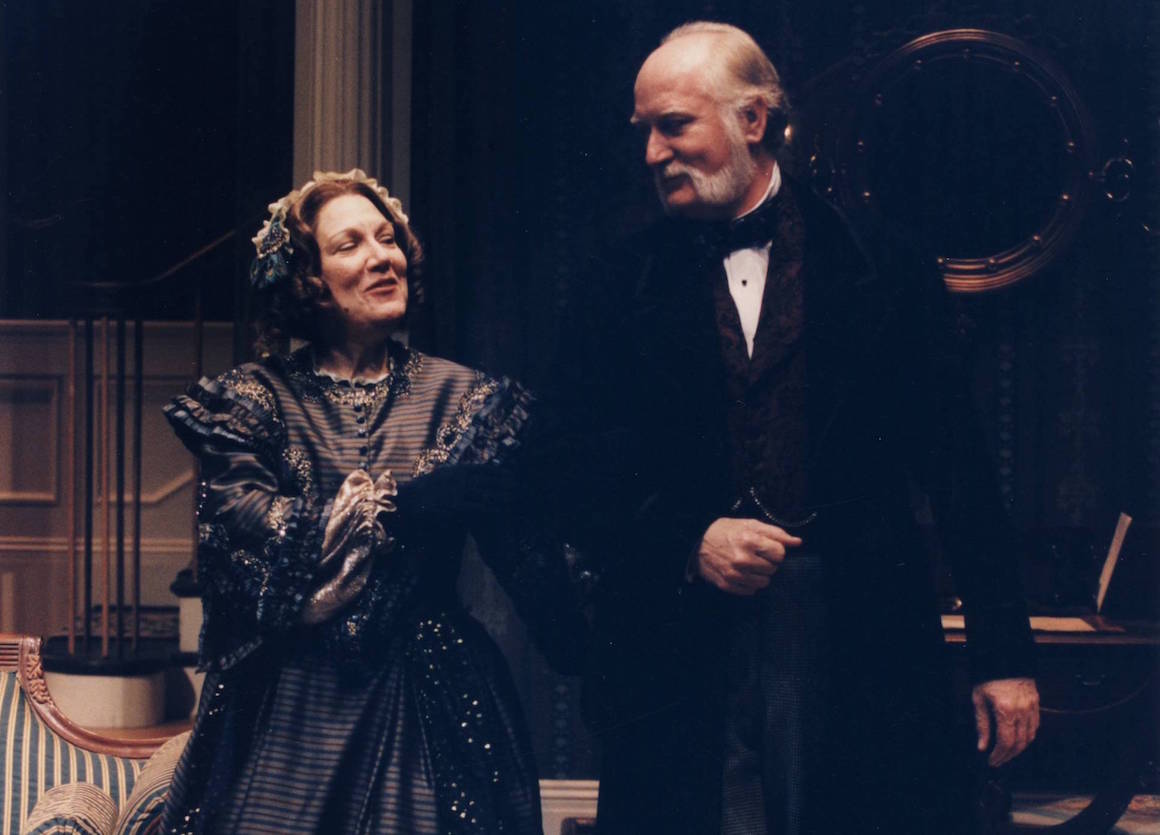 The Heiress
By Ruth and Augustus Goetz
Based on Henry James' novel Washington Square
Directed by John Going
October
09
-
November
08
, 1996
1996-1997 Mainstage Season
The Story
Victorian New York's fashionable Washington Square is the setting for this story of psychological terror, based on Henry James' novel Washington Square. A shy, unloved girl turns bitter from the cruelty of a fortune-hunter suitor and a stern father. Jilted by the man she loves and despised by her sardonic father, the disillusioned heiress waits for her triumphant hour of revenge.
Creative & Production Staff
Scenic Designer: James Wolk
Costume Designer: Elizabeth Covey
Lighting Designer: James Sale
Stage Manager: T.R. Martin
Assistant Stage Manager: Claudette Waddle
Casting: Rich Cole
Cast
Tarah Flanagan (Maria)
Joneal Joplin (Dr. Austin Sloper)
Ruby Holbrook (Lavinia Penniman)
Melissa King (Catherine Sloper)
Zoe Vonder Haar (Elizabeth Almond)
Matthew Cody (Arthur Townsend)
Jami Lee Gertz (Marian Almond)
Stevie Ray Dallimore (Morris Townsend)
Robin Moseley (Mrs. Montgomery)
Sponsorship & Support
Metropolitan Life Foundation is the Sponsor of Guest Costume Designer Elizabeth Covey.