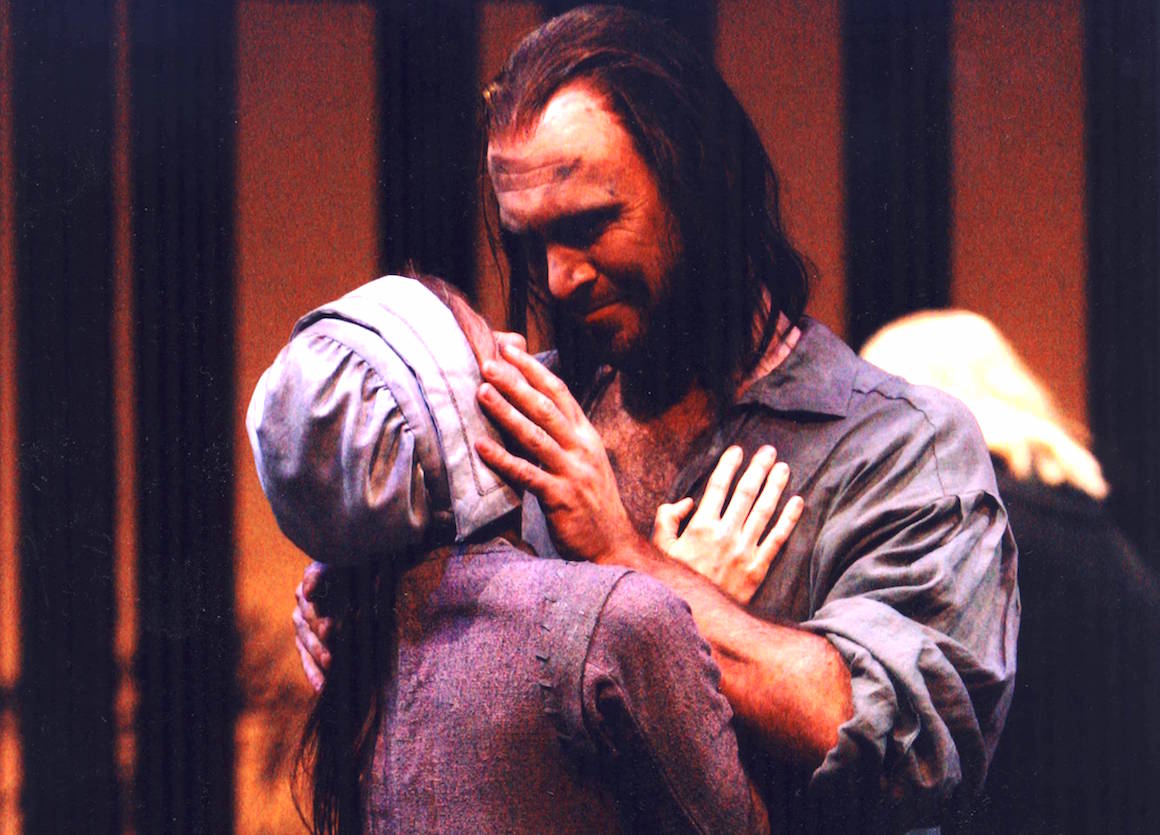 The Crucible
By Arthur Miller
Directed by Steven Woolf
September
08
-
October
08
, 2004
2004-2005 Mainstage Season
The Story
Set amid the hysteria of the Salem witch hunts of 1692, this blisteringly powerful drama continues to burn with relevance. Pulitzer Prize-winning playwright Arthur Miller's arresting story reveals the perils of entrusting justice to the self-righteous, while dissenting voices of individuals are silenced by the fervor of a tormented community.
Creative & Production Staff
Composer/Music by: Douglas Lowry
Scenic Designer: Narelle Sissons
Costume Designer: Elizabeth Covey
Lighting Designer: Mary Jo Dondlinger
Stage Manager: Glenn Dunn
Assistant Stage Manager: Shannon B. Sturgis
Casting: Rich Cole
Cast
Anderson Matthews (Reverend Samuel Parris)
Gretchen Porro (Betty Parris)
Chandra Thomas (Tituba)
Stephanie Cozart (Abigail Williams)
Katherine Hill (Susanna Wallcott)
Lianne Kressin (Ann Putnam)
Thomas Carson (Thomas Putnam)
Jessica O'Connor (Mercy Lewis)
Olivia Keister (Mary Warren)
Christopher Burns (John Proctor)
Dale Hodges (Rebecca Nurse/Martha Corey)
Dane Knell (Giles Corey)
Tim Altmeyer (Reverend John Hale)
Bernadette Quigley (Elizabeth Proctor)
Whit Reichert (Francis Nurse)
Jerry Vogel (Ezekiel Cheever)
Jeremy Sher (John Willard)
Keith Jochim (Judge Hathorne)
Joneal Joplin (Deputy Governor Danforth)
Carolyn Swift (Sarah Good)
Sponsorship & Support
Major Sponsor: Monsanto Fund
Production Notes
The Crucible was a co-production with the Cincinnati Playhouse in the Park.