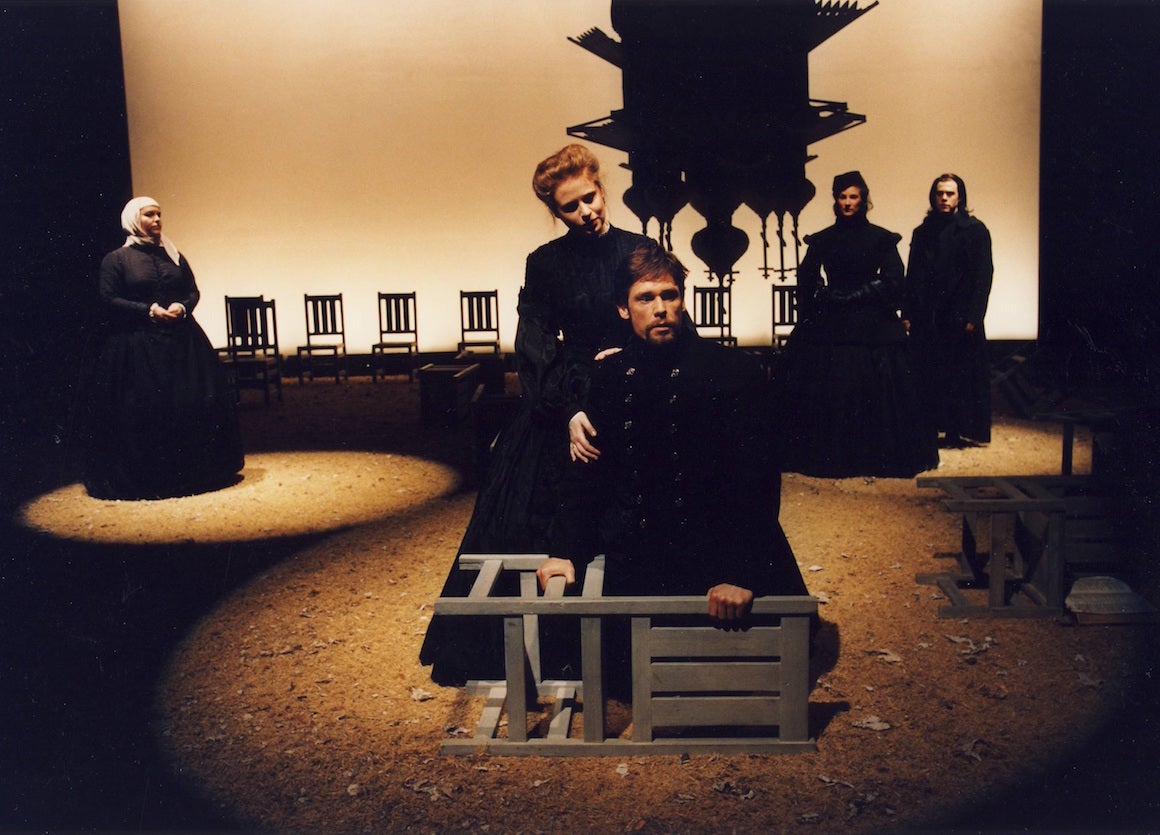 The Brothers Karamazov
By Fyodor Dostoyevsky
Adapted by Anthony Clarvoe
Directed by Brian Kulick
January
04
-
February
03
, 1995
1994-1995 Mainstage Season
The Story
This literary masterpiece by one of the world's greatest authors is brought to vibrant life in this new adaptation. Four estranged brothers unexpectedly come together in their father's village, knowing that one intends to commit a terrible crime, but not knowing which of them will do it. Every fact, every motive, every belief about human nature, faith and redemption are questioned in this dynamic quest for truth.
Creative & Production Staff
Scenic Designer: Mark Wendland
Costume Designer: Mark Wendland
Lighting Designer: Max De Volder
Stage Manager: T.R. Martin
Assistant Stage Manager: David S. Stewart
Cast
The Karamazovs
Robert Elliott (Fyodor)
Michael Chaban (Dmitri)
Michael Ornstein (Ivan)
Matthew Rauch (Alyosha)
Ed Shea (Smerdyakov)

The Monastery
Joneal Joplin (Father Zosima)
Paul DeBoy (Rakitin)

The Town
Susan Ericksen (Katya Verkhovtsev)
Katherine Heasley (Grushenka Svetlov)
Brooks Almy (Fenya/Samsonov)
Ed Shea (Plotkinov)

The Inn at Mokroye
Paul DeBoy (Plastunov)
Joneal Joplin (Mussyalovich)
Susan Ericksen (Gypsy)
Brooks Almy (Gypsy)
Michael Ornstein (Constable)
Matthew Rauch (Constable)

The Trial
Robert Elliott (The Judge/The Devil)
Joneal Joplin (The District Attorney)
Production Notes
The Brothers Karamazov was a co-production with the Cincinnati Playhouse in the Park. The script was jointly commissioned by the Repertory Theatre of St. Louis and the Cincinnati Playhouse in the Park. An earlier version was staged by Otterbein College in 1994. This production was the world premiere of The Brothers Karamazov.