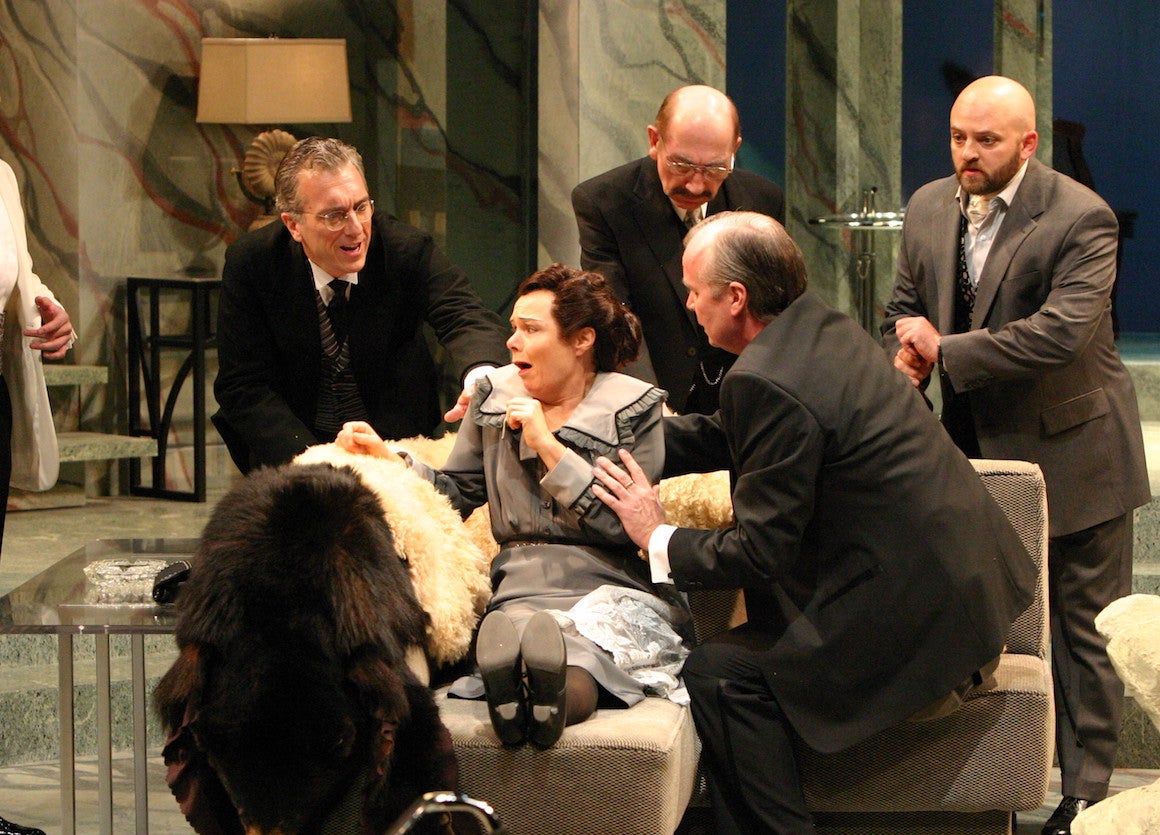 Ten Little Indians
By Agatha Christie
Directed by Susan Gregg
December
03
, 2003
-
January
02
, 2004
2003-2004 Mainstage Season
The Story
Whodunit fun for the holidays! Agatha Christie, the grande dame of mystery, weaves this tale of ten seemingly unconnected people summoned to a remote island. As they uneasily await the arrival of their mysterious host, they're done in one by one. Amid poisoning, stabbing and strangulation, can you figure out who's the killer and who's next to go?
Creative & Production Staff
Scenic Designer: John Ezell
Costume Designer: James Scott
Lighting Designer: Michael Philippi
Stage Manager: Glenn Dunn
Assistant Stage Manager: Shannon B. Sturgis
Casting: Rich Cole
Cast
Jerry Vogel (Thomas Rogers)
Susie Wall (Ethel Rogers)
Beau Speer (Fred Narracott)
Chandler Vinton (Vera Claythorne)
Rob Krakovski (Philip Lombard)
Paul Hufker (Anthony Marston)
David Heuvelman (William Blore)
Whit Reichert (General John Mackenzie)
Richard Russell Ramos (Sir Lawrence Wargrave)
David McCann (Dr. Edward Armstrong)
Darrie Lawrence (Emily Brent)
Sponsorship & Support
The Repertory Theatre of St. Louis is grateful to Anheuser-Busch for its support of Ten Little Indians and to UMB Bank, Sponsor of Guest Actress Darrie Lawrence.