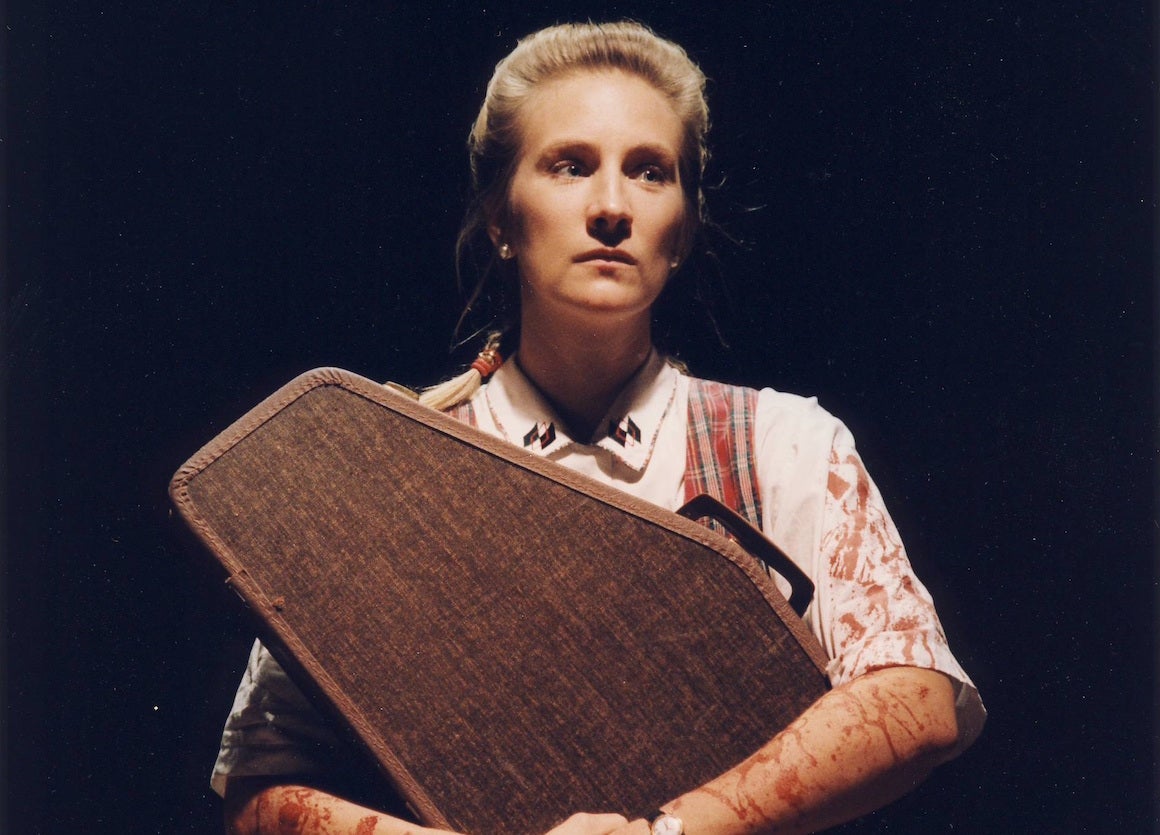 Show and Tell
By Anthony Clarvoe
Directed by Susan Gregg
1992-1993 Studio Season
The Story
In the aftermath of a devastating schoolroom explosion, an investigative team and the teacher try to piece together what led to the disaster. This startling new play reveals the distance and objectivity it takes to get to the truth at the center of this profound tragedy.
Creative & Production Staff
Composer/Music by: Steven Burns Kessler
Scenic Designer: Max De Volder
Costume Designer: J. Bruce Summers
Lighting Designer: Max De Volder
Sound Designer: Stephen Burns Kessler
Stage Manager: Champe Leary
Cast
Susan Ericksen (Corey)
Jim Abele (Seth)
Mickey Hartnett (Iris/Lucy)
Kim Sebastian (Ann/Gail)
Brenda Denmark (Sharon/Erinn)
R. Ward Duffy (Farsted)
Sponsorship & Support
Support for this production was provided by the David Frank Endowment Fund.
Production Notes
This production was the world premiere of Show and Tell.