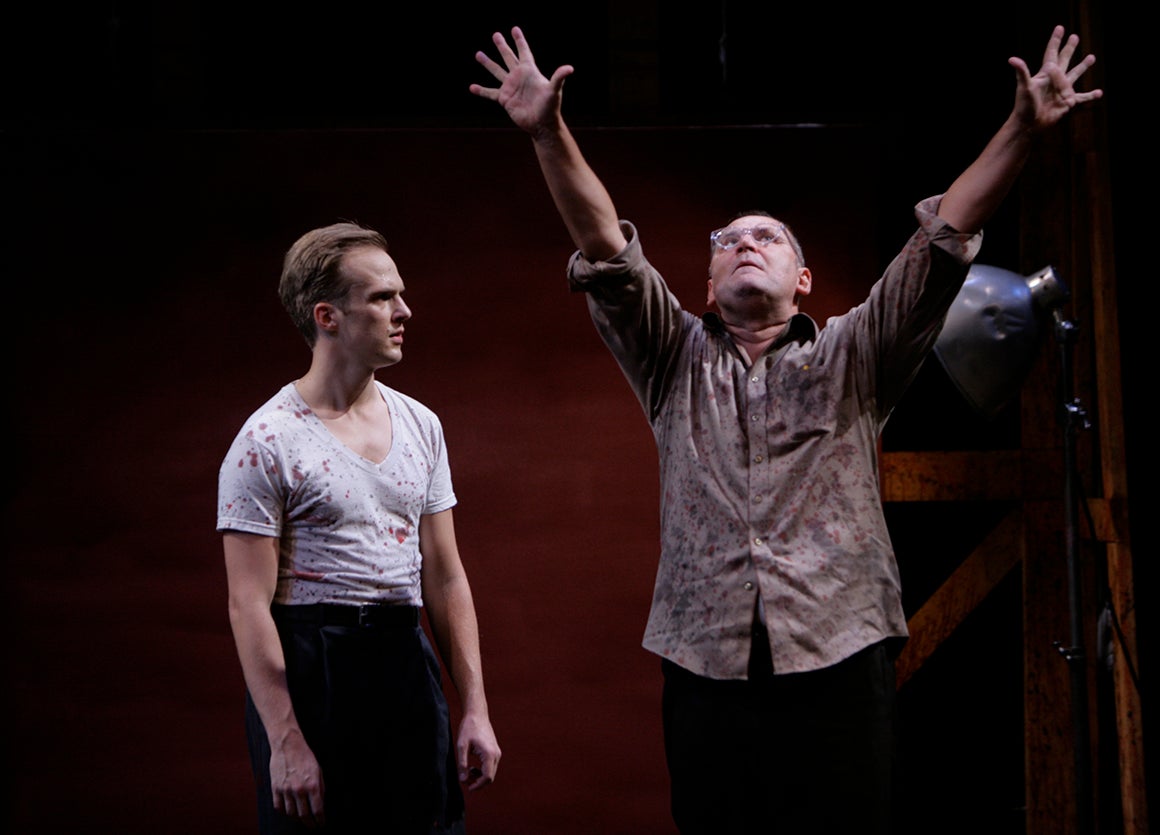 Red
By John Logan
Directed by Steven Woolf
September
07
-
October
02
, 2011
2011–2012 Mainstage Season
The Story
Raw and electrifying, Red exposes the tormented mind of abstract expressionist painter Mark Rothko. As he nears the completion of a series of murals for New York's famed Four Seasons Restaurant, the questions of a young assistant force Rothko to examine both his motives for creation and his place in the pantheon of great artists. Urgent, all-consuming and fascinating, this 2010 Tony Award-winning play is a searing portrait of the ambition, vulnerability and agony inherent in the art of making art.
Creative & Production Staff
Scenic Designer: Michael Ganio
Costume Designer: Dorothy Marshall Englis
Lighting Designer: Phil Monat
Sound Designer: Rusty Wandall
Stage Manager: Glenn Dunn
Assistant Stage Manager: Shannon B. Sturgis
Cast
Matthew Carlson (Ken)
Brian Dykstra (Mark Rothko)
Sponsorship & Support
Cathy & Jim Berges
Linda & Steve Finerty
Isabelle & Jean-Paul Montupet
Production Notes
Red was a co-production with the Cincinnati Playhouse in the Park.
Kevin Kline Awards
Nominations
Outstanding Lighting Design: Phil Monat, Red
Outstanding Set Design: Michael Ganio, Red
Outstanding Sound Design: Rusty Wandall, Red
Outstanding Lead Actor in a Play: Brian Dykstra, Red
Outstanding Director of a Play: Steven Woolf, Red
Outstanding Production of a Play: Red
Awards
Outstanding Director of a Play: Steven Woolf, Red
Outstanding Set Design: Michael Ganio, Red
Outstanding Production of a Play: Red