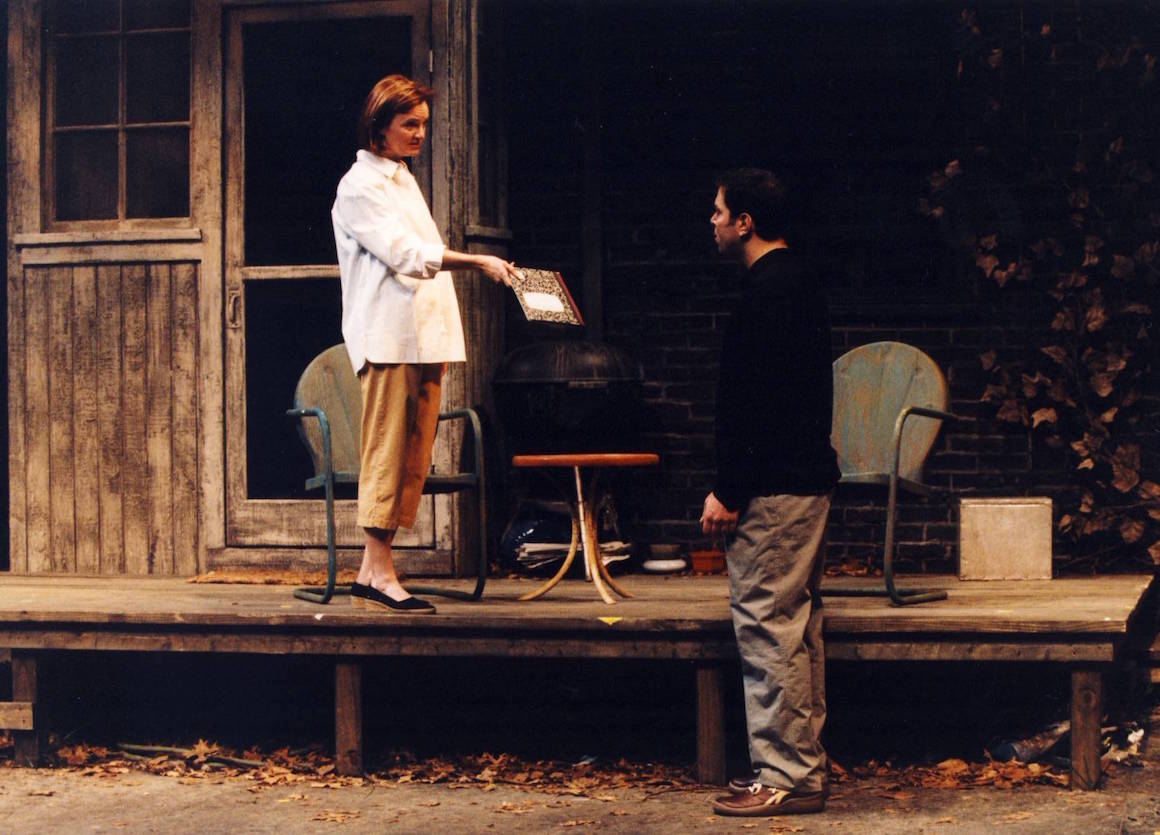 Proof
By David Auburn
Directed by Susan V. Booth
February
06
-
March
08
, 2002
2001-2002 Mainstage Season
The Story
This current smash hit of Broadway is a clever coming of age drama of a daughter's devotion to her once brilliant mathematician father. At the intersection of a haunting past and a blank future, the discovery of a breakthrough proof proves that things are not what they appear to be.
Creative & Production Staff
Composer/Music by: Rob Milburn & Michael Bodeen
Scenic Designer: Todd Rosenthal
Costume Designer: Linda Roethke
Lighting Designer: Michael Philippi
Stage Manager: Glenn Dunn
Assistant Stage Manager: Malia Arguello
Casting: Rich Cole
Cast
William Bogert (Robert)
Susan Pourfar (Catherine)
Brik Berkes (Hal)
Rhoda Griffis (Claire)
Sponsorship & Support
Major Sponsor: William T. Kemper Foundation, Commerce Bank Trustee
Support of Guest Director Susan V. Booth provided by Ernst & Young.