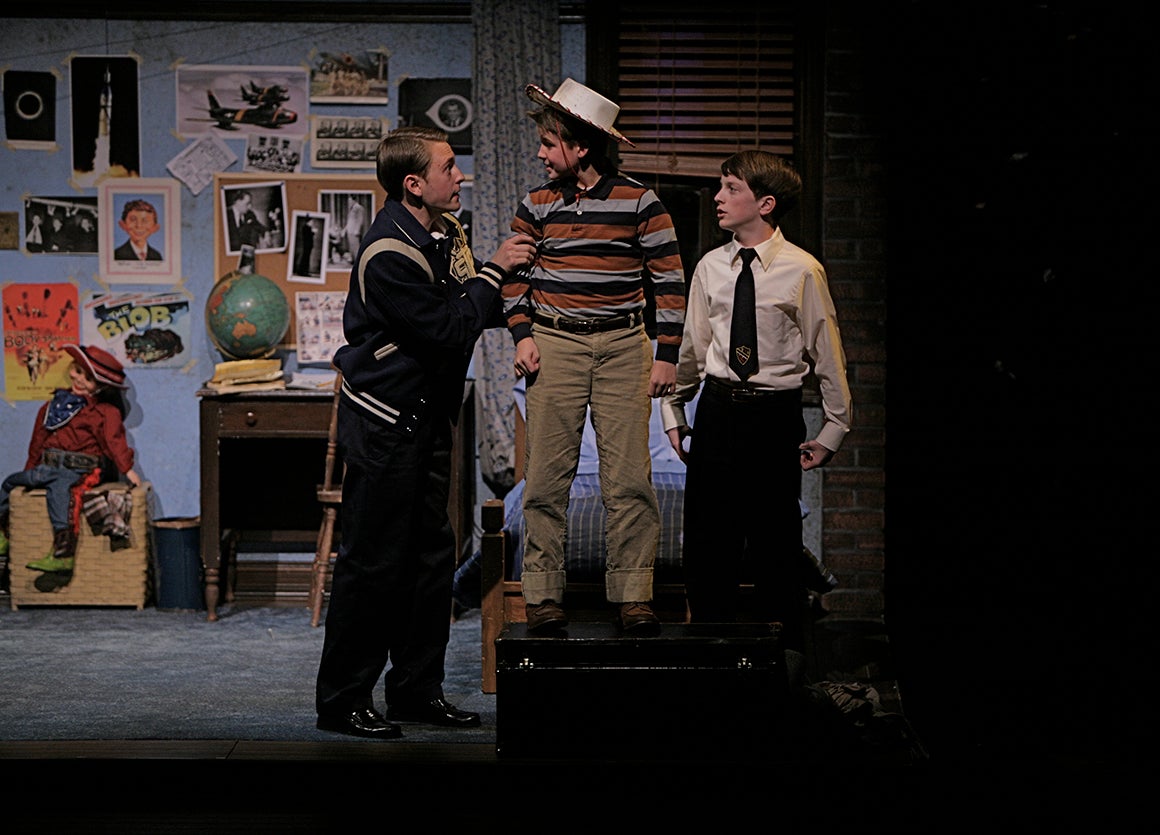 Over the Tavern
By Tom Dudzick
Directed by Michael Evan Haney
2010–2011 Mainstage Season
The Story
Life is no picnic for the Pazinskis. In 1950s Buffalo, Chet and Ellen live above their tavern with their four teenagers, each more mischievous than the next. Wise-cracking 12 year-old Rudy is working on his Ed Sullivan impression rather than studying the Catechism because he'd rather shop around for a more "fun" religion. Throw in a knuckle-busting nun, mood-swinging parents and a cupboard full of sugary cereals, and this riotously funny, warm-hearted comedy will leave you rolling in the aisles.
Creative & Production Staff
Scenic Designer: Paul Shortt
Costume Designer: Dorothy Marshall Englis
Lighting Designer: Dennis Parichy
Sound Designer: Rusty Wandall
Stage Manager: Glenn Dunn
Assistant Stage Manager: Shannon B. Sturgis
Cast
Celeste Ciulla (Ellen)
Kevin Cutts (Chet)
Darrie Lawrence (Sister Clarissa)
Katie McClellan (Annie)
Spencer Davis Milford (Rudy)
Eric Nelsen (Eddie)
Braden Phillips (Georgie)
Sponsorship & Support
The Boeing Company
Mary Ranken Jordan & Ettie A. Jordan Charitable Foundation
Production Notes
Over the Tavern was a co-production with the Cincinnati Playhouse in the Park.