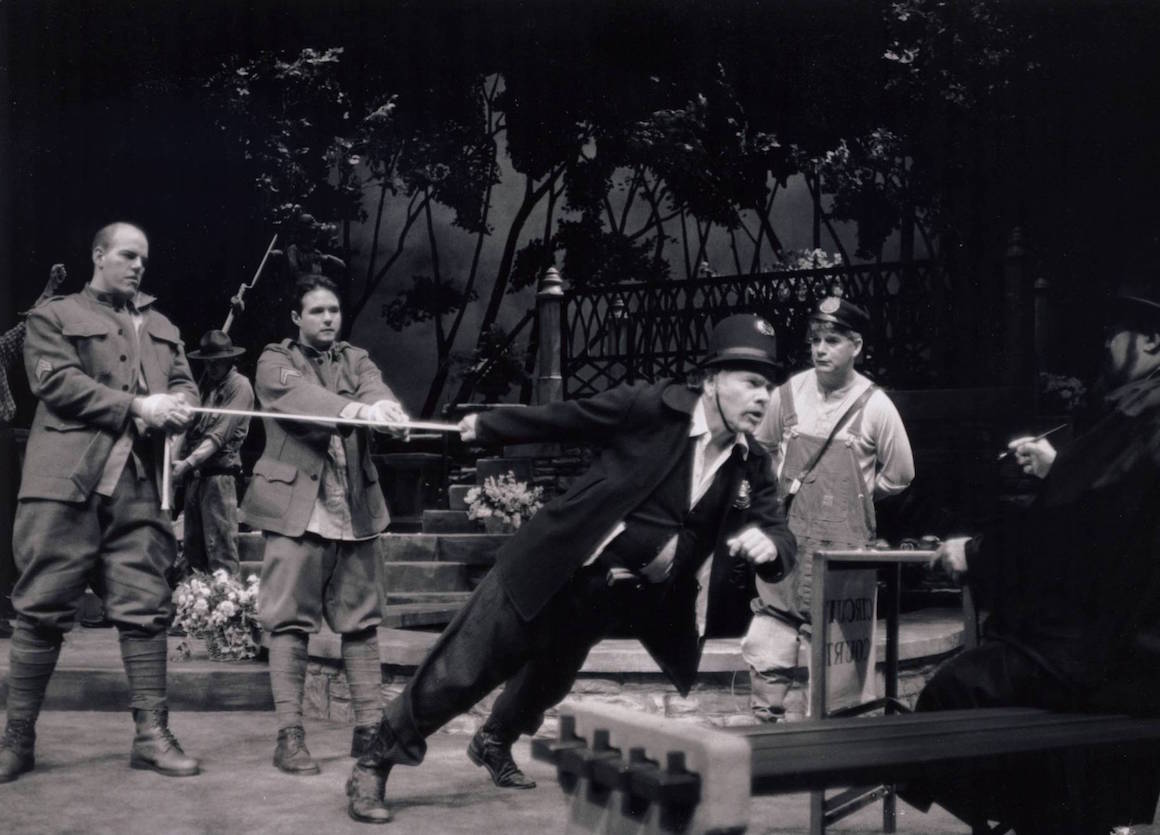 Much Ado About Nothing
By William Shakespeare
Directed by Edward Stern
October
13
-
November
12
, 1999
1999-2000 Mainstage Season
The Story
The soldiers return from the war only to find another battle brewing—a war of words between Beatrice and Benedick. Armed with an artillery of words and wit, the two exchange rapid fire, until it's time for Cupid's arrow to win the day. Shakespeare's comic exploration of the human heart becomes one of the greatest romantic comedies ever written.
Creative & Production Staff
Scenic Designer: Joseph P. Tilford
Costume Designer: Elizabeth Hope Clancy
Lighting Designer: Peter E. Sargent
Stage Manager: T.R. Martin
Assistant Stage Manager: Tony Dearing
Casting: Rich Cole
Cast
Joneal Joplin (Leonato)
Christopher MacEwan (Messenger/Second Watchman)
Christa Scott-Reed (Beatrice)
Allison Krizner (Hero)
Christopher McHale (Don Pedro)
Don Burroughs (Benedick)
John Rensenhouse (Don John)
Steven Michael Harper (Claudio)
John Camera (Antonio/Sexton)
Stephen Skiles (Conrade)
Mark Mineart (Borachio)
Trish McCall (Margaret)
Brian Daniel Sharpe (Balthasar/First Watchman)
Suzanne Grodner (Ursula)
Robert Elliott (Dogberry)
Lucus Bruton (Boy)
John Thomas Waite (Verges/Friar Francis)
Patrick Toon (Musician/Soldier/Third Watchman)
Gwendolyn Anne Kelso (Townsperson)
Adam Jamal Craig (Townsperson)
John Kinnard (Townsperson)
Sponsorship & Support
Major Sponsor: William T. Kemper Foundation, Commerce Bank Trustee, Commerce Bancshares Foundation
The Repertory Theatre thanks Ann and Hugh Scott for their generous support of this production.
The Lucius B. Morse IV Shakespeare Endowment Fund provided support for Much Ado About Nothing.