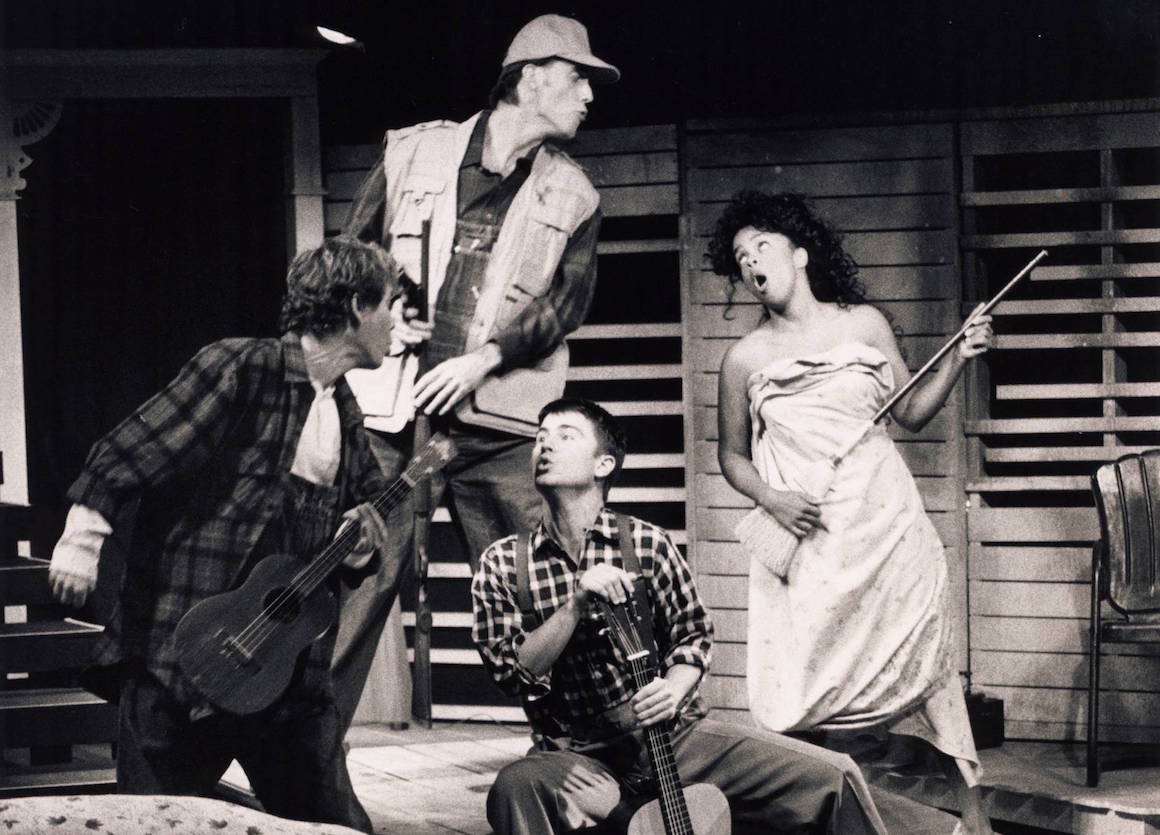 Mississippi Sugar
By Randy Redd
Conceived and adapted from short stories by Lewis Nordan
Directed by Martin LaPlatney
October
25
-
November
12
, 1995
1995-1996 Studio Season
The Story
The wildly opposing dreams of his mismatched parents ignite Sugar Mecklin's imagination, creating his dreaded invisible enemy, The Red Rooster. Set in rural Mississippi, Lewis Nordan's brilliant short stories are stitched together by Sugar's often hilarious and sometimes touching attempts to keep his parents together.
Creative & Production Staff
Musical Director: Christopher Drobny
Orchestrator/Arranger: Christopher Drobny
Choreographer: Dana Lewis
Scenic Designer: Arthur Ridley
Costume Designer: Clyde Ruffin
Lighting Designer: Glenn Dunn
Stage Manager: Champe Leary
Cast
Randy Redd (Sugar Mecklin)
Paula Newsome (Delta Legend/Mrs. Meyers/W.C. Handy/Sweet Runa)
Ken Triwush (The Marlboro Man/Tex Ritter/Mr. Gibbs/Po Pilkington/Big G.B.)
Lori Putnam (Mama)
Bernie Sheredy (Gilbert Mecklin)
Spike McClure (The Red Rooster/The Talker at the Freak Show/G.B. Jr.)
Orchestra
Christopher Drobny (Piano/Conductor)
David Engelke (Bass)
Sponsorship & Support
The Whitaker Foundation generously supports this production.

This production received support from the Joy Waltke Fisher Memorial Fund for guest artist Randy Redd and his play Mississippi Sugar.