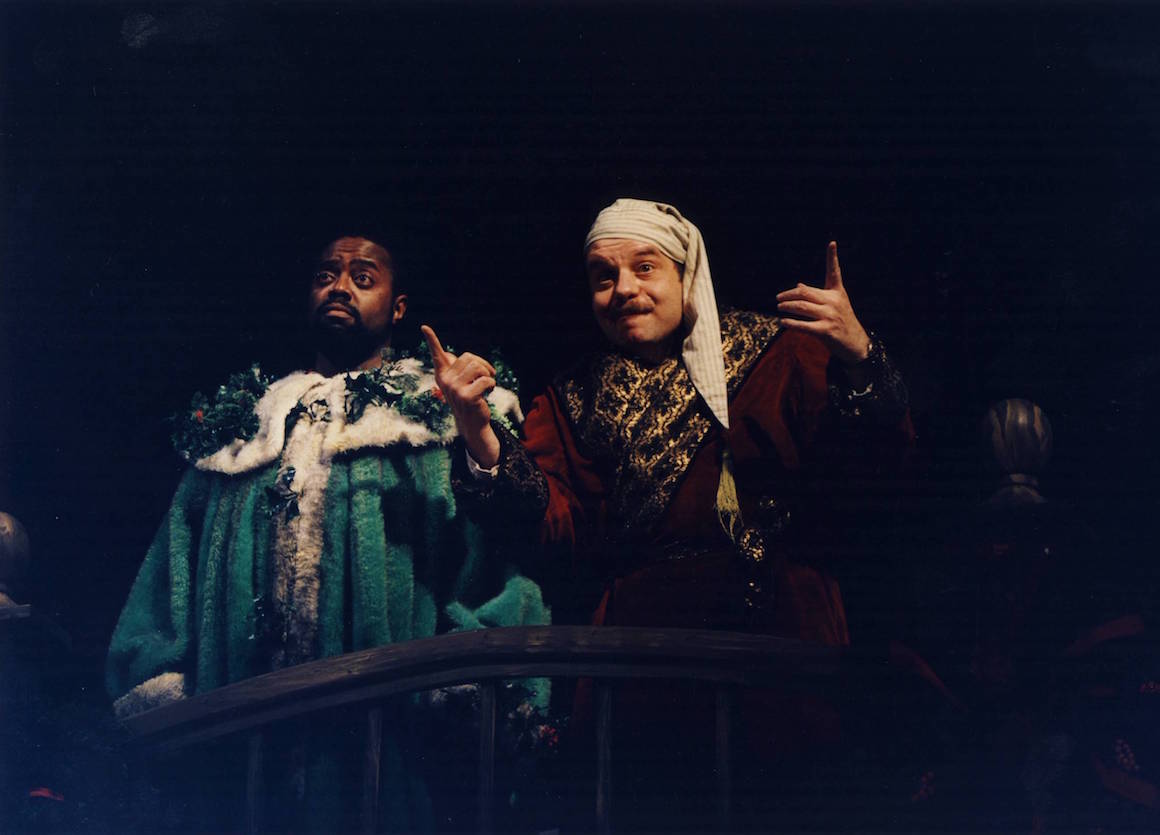 Inspecting Carol
By Daniel Sullivan and The Seattle Repertory Theatre Resident Company
Directed by Edward Stern
November
30
-
December
30
, 1994
1994-1995 Mainstage Season
The Story
Combine one overweight Tiny Tim, one Scrooge trying to be politically correct and one high-strung director to create a recipe for holiday hysteria as a cash-starved Midweatern theatre company desperately attempts to breathe life into their perennial holiday warhorse, A Christmas Carol. In the spirit of Noises Off, everything goes hopelessly awry. This hilarious farce is one of the funniest hoiday shows you'll ever see!
Creative & Production Staff
Scenic Designer: James Leonard Joy
Costume Designer: Dorothy Marshall Englis [credited as "Dorothy L. Marshall"]
Lighting Designer: Peter E. Sargent
Sound Designer: David Smith
Stage Manager: Glenn Dunn
Assistant Stage Manager: Scott De Broux
Cast
Pamela Wiggins (M.J. [Mary Jane] McMann)
Russ Jolly (Wayne Wellacre)
Glynis Bell (Zorah Bloch)
Chris Van Strander (Luther Beatty)
Darrie Lawrence (Dorothy Tree Hapgood)
Thomas Ligon (Sidney Carlton)
Anderson Matthews (Phil Hewlit)
Dale E. Turner (Walter E. Parsons)
Jack Cirillo (Kevin Emery)
Brett Pearsons (Bart Frances)
Tony Hoty (Larry Vauxhall)
Zoe Vonder Haar (Betty Andrews)
Sponsorship & Support
Sponsor: UMB Bank of St. Louis n.a.