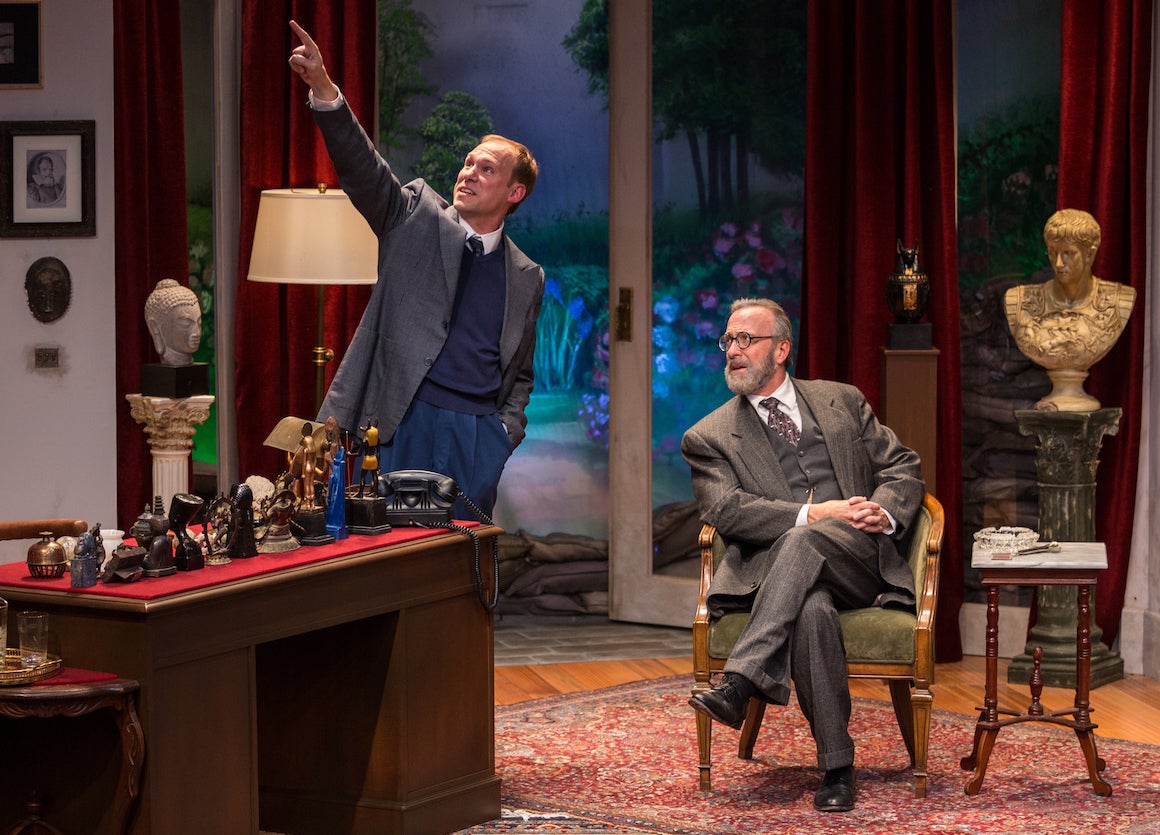 Freud's Last Session
by Mark St. Germain
Suggested by The Question of God by Dr. Armand M. Nicholi, Jr.
Directed by Michael Evan Haney
October
30
-
November
24
, 2013
2013-2014 Studio Season
The Story
Just weeks before his death, legendary psychoanalyst Dr. Sigmund Freud invites young writer C.S. Lewis to his home for a meeting. Freud wants to understand how a man once known for his fervent atheism could have become one of Christianity's strongest believers. The debate between these two colossal, charismatic thinkers becomes a dissection of love, sex, science and faith – humorous, insightful and intellectually riveting.
Creative & Production Staff
Scenic Designer: Peter and Margery Spack
Costume Designer: Elizabeth Eisloffel
Lighting Designer: Jim Sale
Sound Designer: Ben Marcum
Stage Manager: Champe Leary
Cast
Jim Butz (C.S. Lewis)
Barry Mulholland (Sigmund Freud)
Production Notes
Due to high demand, Freud's Last Session was extended through November 24, 2013.