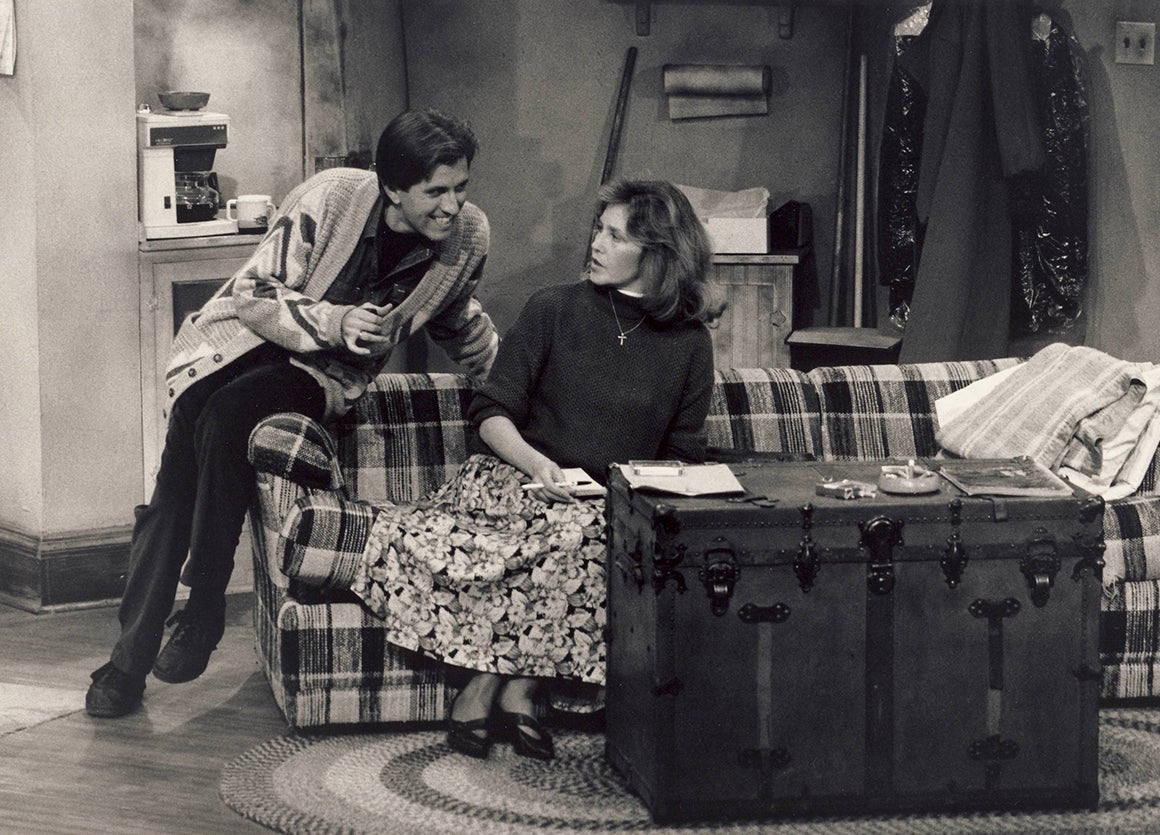 Day Six
By Martin Halpern
Directed by Louis D. Pietig
January
20
-
February
07
, 1988
1987-1988 Studio Season
The Story
David Porter ghostwrites religious sermons. While his phone order sermon business is ringing off the hook, Eleanor confronts David with the hypocrisy of his livelihood. A fascinating, comic, dramatic view of this phenomenon of the '80s culture.
Creative & Production Staff
Scenic Designer: Larry Biedenstein
Costume Designer: Holly Poe Durbin
Lighting Designer: Peggy Thierheimer
Stage Manager: Champe Leary
Cast
John Michalski (David Porter)
Caroline McGee (Eleanor Manning)
Sponsorship & Support
The Rep gratefully acknowledges a grant from AT&T to underwrite a Guest Artist in each production of the 1987–88 Studio season. The AT&T Guest Artist for Day Six is Louis D. Pietig, director.