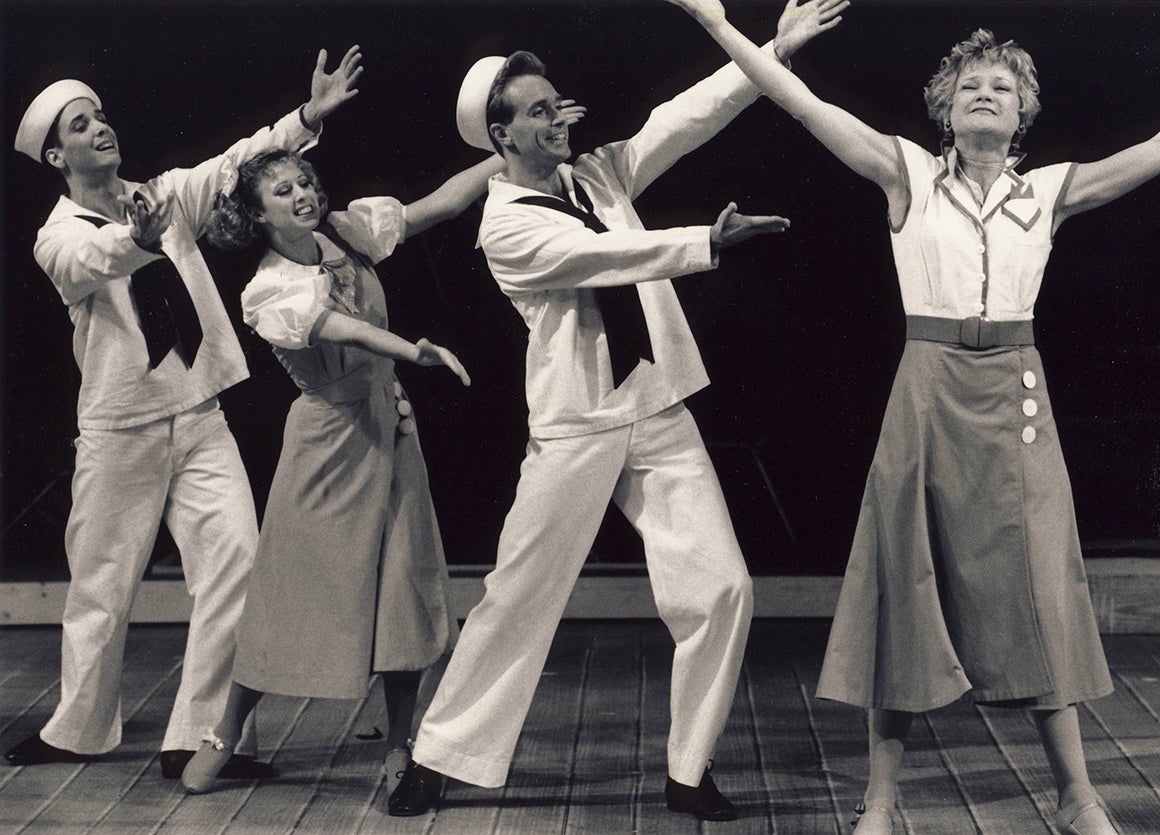 Dames at Sea
Book & Lyrics by George Haimsohn and Robin Miller
Music by Jim Wise
Directed by Pamela Hunt
December
02
, 1987
-
January
01
, 1988
1987-1988 Mainstage Season
The Story
A sensitive human drama about AIDs. The subject is so explosive, controversial, sensitive and painfully tragic, one almost catches one's breath at the thought of illuminating it on the stage.
Creative & Production Staff
Musical Director: Diane Ceccarini
Choreographer: Pamela Hunt
Scenic Designer: John Roslevich Jr.
Costume Designer: Dorothy Marshall Englis [credited as "Dorothy L. Marshall"]
Lighting Designer: Peter E. Sargent
Stage Manager: Glenn Dunn
Assistant Stage Manager: Patrick Siler
Cast
Teri Gibson (Mona Kent)
Carol Dilley (Joan)
Wayne Bryan (Hennesey/The Captain)
Peggy Taphorn (Ruby)
Jack Doyle (Dick)
Gib Jones (Lucky)
Orchestra
Diane Ceccarini (Conductor/Piano)
Steve Larson (Second Piano)
John Brophy (Percussion)
Steve Lutvak (Special Musical Consultant)
Sponsorship & Support
Corporate Sponsor: United Missouri Bank of St. Louis, n.a.