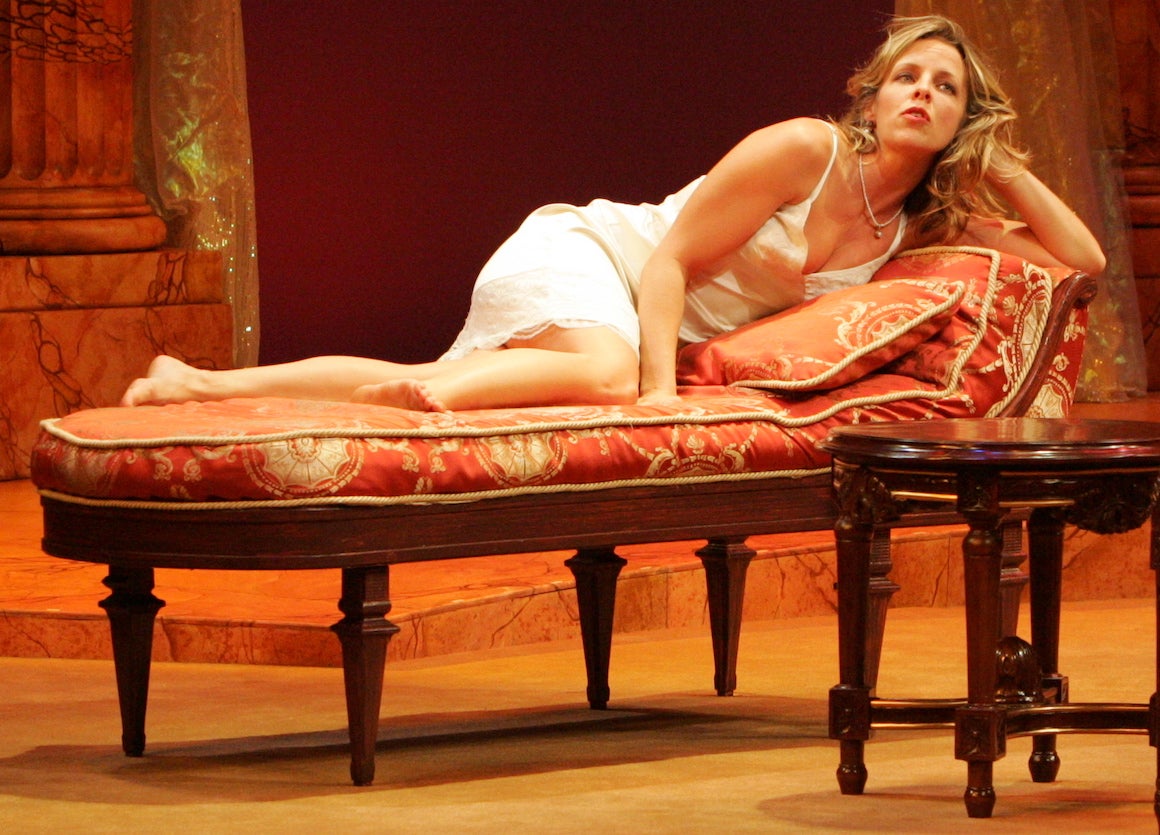 Cat on a Hot Tin Roof
By Tennessee Williams
Directed by Marshall W. Mason
September
07
-
October
07
, 2005
2005-2006 Mainstage Season
The Story
Williams' Pulitzer Prize-winning drama is an explosive portrait of a Mississippi family, charged with verbal fireworks, savage humor and sexual friction. Nothing is as it seems in this house: The tempestuous Maggie fights to maintain the facade of a happy marriage. Brick, a former gridiron hero, turns to drink seeking respite from his fiery wife and controlling father. Big Daddy is dying, but believes he's in perfect health. His eldest son and daughter-in-law secretly plot to secure their place in the will. In a maze of avarice, hypocrisy and hidden desire, Big Daddy learns the painful truth about his illness as Maggie struggles to win back her husband and preserve the family.
Creative & Production Staff
Assistant Director: Rand Mitchell
Composer/Music by: Peter Kater
Scenic Designer: David Potts
Costume Designer: David Zyla
Lighting Designer: Phil Monat
Stage Manager: Glenn Dunn
Assistant Stage Manager: Shannon B. Sturgis
Casting: Rich Cole (New York), Julia Flores (Los Angeles)
Cast
Molly Schaffer (Maggie)
Jason Kuykendall (Brick)
Mary Proctor (Mae)
Jo Twiss (Big Mama)
John Lepard (Gooper)
Edwin McDonough (Reverend Tooker)
Michael McCarty (Big Daddy)
Joneal Joplin (Doctor Baugh)
Sponsorship & Support
Major Sponsor: Monsanto Fund
Production Notes
Cat on a Hot Tin Roof was a co-production with Cincinnati Playhouse in the Park.