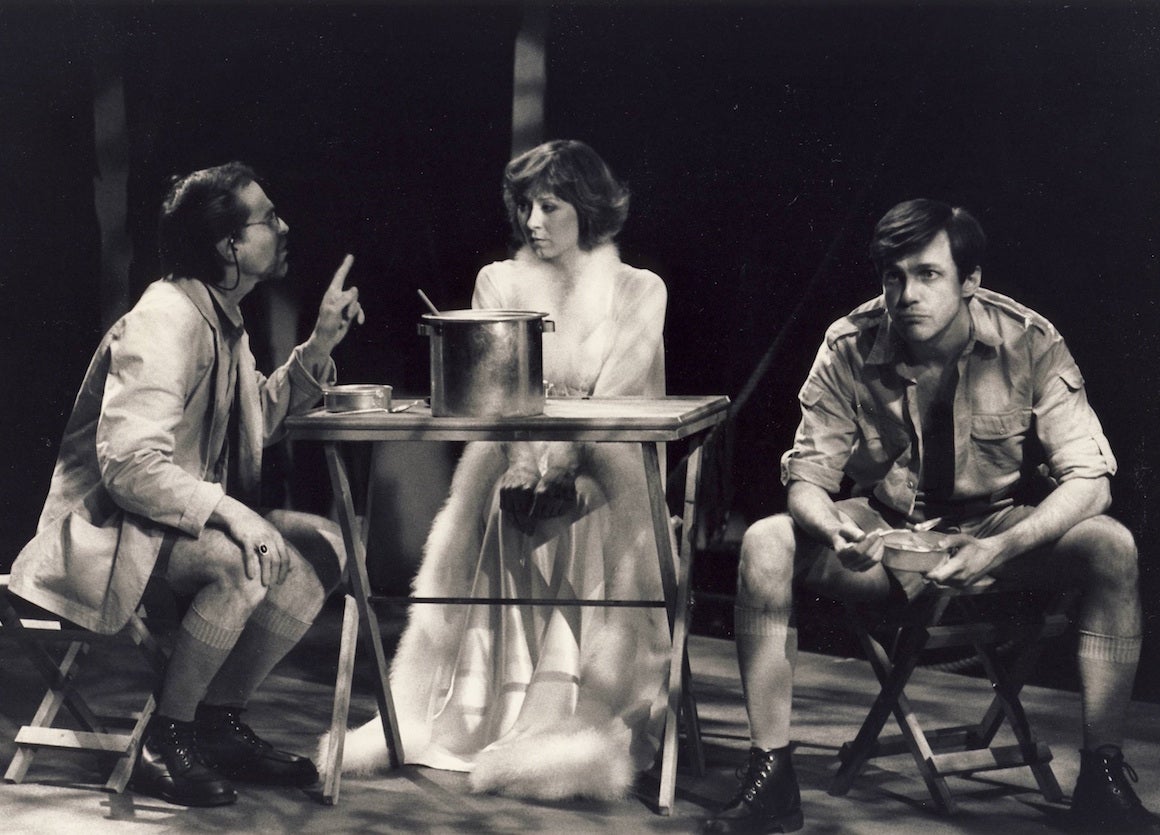 Beyond Here Are Monsters
By James Nicholson
Directed by Susan Gregg
February
25
-
March
15
, 1987
1986-1987 Studio Season
Creative & Production Staff
Choreographer: Ross Winter
Scenic Designer: Dale F. Jordan
Costume Designer: Dorothy Marshall Englis [credited as "Dorothy L. Marshall"]
Lighting Designer: Dale F. Jordan
Sound Designer: Brian Poissant
Stage Manager: Rachael Lindhart
Cast
Boyd Heidenreich (Robin)
Susan Pellegrino (Sophie)
Naseer El-Kadi (Uncas)
Arthur Hanket (Denzil)
Jay E. Raphael (Francis)
Rohn Thomas (Eleazar de Carvalho)
Sponsorship & Support
Corporate Sponsor: AT&T

James Nicholson's residence as playwright was made possible, in part, by a Creative Artists Project award from the Missouri Arts Council.

Joy Waltke Fisher Memorial Fund: Susan Gregg has been designated as the recipient of this year's Joy Fisher award. Mrs. Fisher was a dedicated and loyal supporter of this theatre in its formative years and served on its Board until her death in 1980. Earnings from the Joy Waltke Fisher Memorial Fund help underwrite salaries for young theatre artists and production of new plays at The Rep.