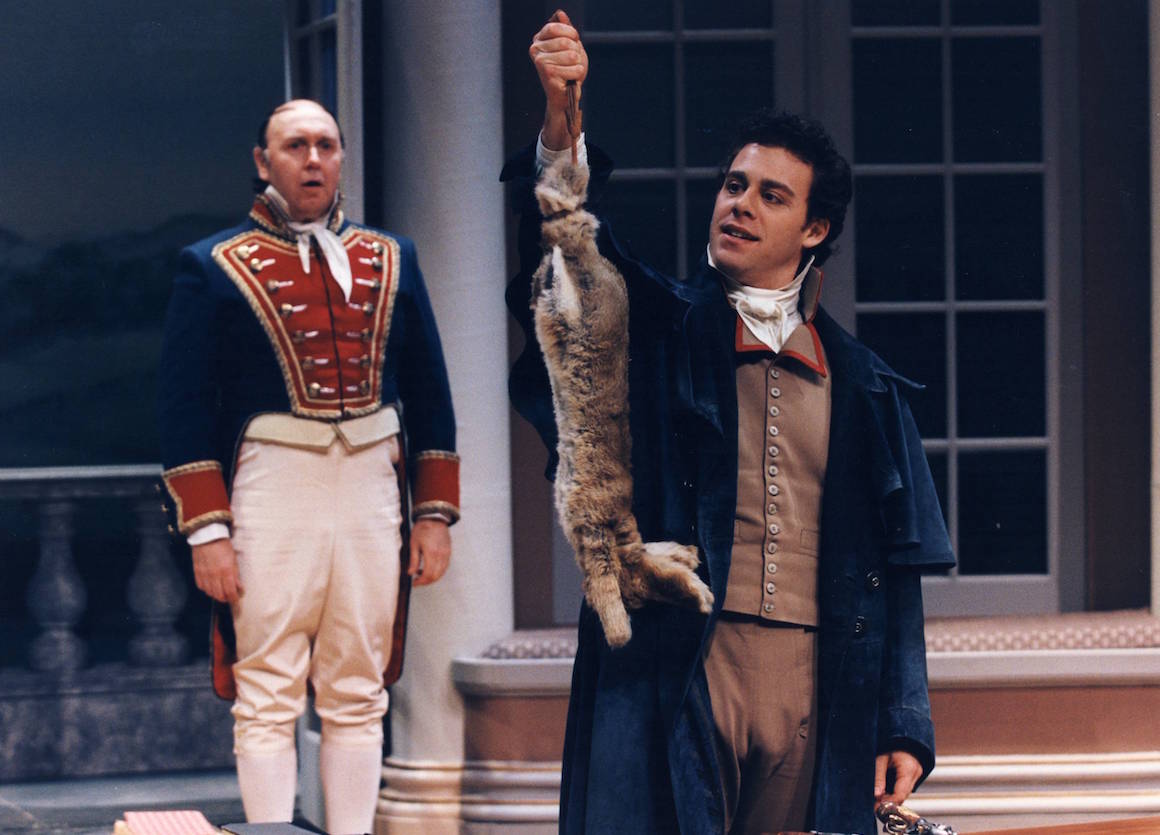 Arcadia
By Tom Stoppard
Directed by Steven Woolf
February
05
-
March
07
, 1997
1996-1997 Mainstage Season
The Story
Tom Stoppard's brilliant, complex play looks at the mysterious historical events of an English country home from two points of view: the romantic insights of a young girl in the early 19th Century, and the scientific reality of an historian in the late 20th Century. The characters in these two eras approach the same ideas from different perspectives of innocence and experience, until they finally merge into one.
Creative & Production Staff
Scenic Designer: Michael Ganio
Costume Designer: James Scott
Lighting Designer: Mary Jo Dondlinger
Stage Manager: Glenn Dunn
Assistant Stage Manager: Scott De Broux
Casting: Rich Cole
Cast
Ashley West (Thomasina Coverly)
Matthew Rauch (Septimus Hodge)
Whit Reichert (Jellaby)
Anderson Matthews (Ezra Chater)
Joneal Joplin (Richard Noakes)
Glynis Bell (Lady Croom)
John Rensenhouse (Captain Brice, RN)
Carol Schultz (Hannah Jarvis)
Jessica Jaques (Chloë Coverly)
Jim Abele (Bernard Nightingale)
Chris Hietikko (Valentine Coverly)
Ben Grimes (Augustus Coverly/Gus Coverly)
Sponsorship & Support
Major Sponsor: Mary Ranken Jordan and Ettie A. Jordan Charitable Foundation

Special support for Arcadia was provided by General American. Additional support came from Mr. and Mrs. L.L. Browning Jr. and Ann and Hugh Scott.

Arcadia was made possible in part by Boatmen's, a corporate partner of the Arts & Education Council of Greater St. Louis.