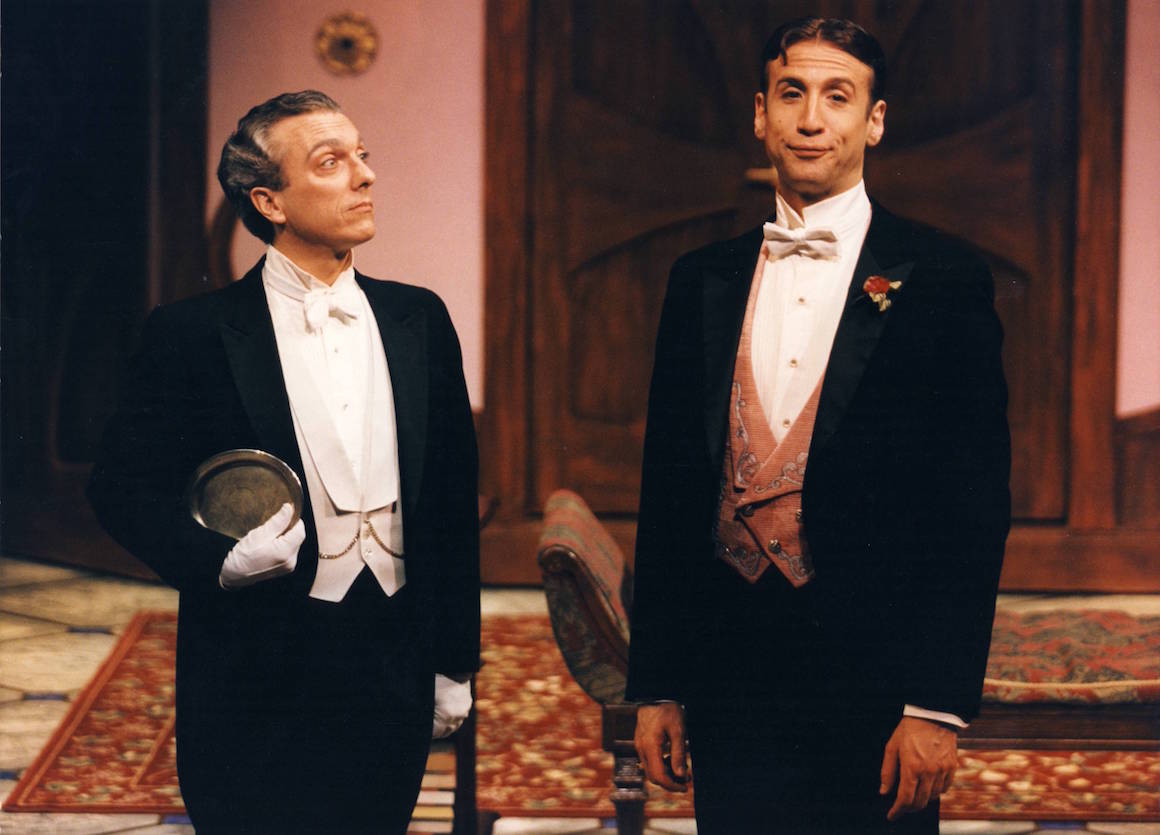 An Ideal Husband
By Oscar Wilde
Directed by John Going
March
18
-
April
17
, 1998
1997-1998 Mainstage Season
The Story
Sir Robert Chiltern, a rising political star, finds both his spotless reputation and him marriage threatened when a woman blackmails him with evidence of a political indiscretion committed early in his career. Among Wilde's sparkling epigrams, dizzying paradoxes and farcical masterstrokes, An Ideal Husband presents forgiving kindness for the fallible human race and Wilde's attack on what he saw as the foolish moral absolutism of his day.
Creative & Production Staff
Scenic Designer: James Wolk
Costume Designer: Elizabeth Covey
Lighting Designer: Dennis Parichy
Stage Manager: T.R. Martin
Assistant Stage Manager: Tony Dearing
Casting: Rich Cole
Cast
Tony Michalak (Mason)
Lindsey McKee (Mrs. Marchmont)
Zoe Vonder Haar (The Countess of Basildon)
Thomas Carson (The Earl of Caversham, K.G.)
Melissa King (Lady Chiltern)
Tara Falk (Miss Mabel Chiltern)
Patricia Kilgarriff (Lady Markby)
Robin Moseley (Mrs. Cheveley)
Alan Knoll (Vicomte de Nanjac)
Geoffrey Wade (Sir Robert Chiltern)
Jay Russell (Viscount Goring)
Ashley Green (Mr. Montford)
Ben Nordstrom (James)
Jerry Vogel (Phipps)
Matt Foy (Harold)

Party Guests: James Butz, Susie Dietz, Matt Foy, Andra Harkins, Molly McBride, Brian Peters, Chip St. James, Jerry Vogel
Sponsorship & Support
Mainstage Season Sponsor: Monsanto Fund

Production Major Sponsor: Anheuser-Busch Companies

An Ideal Husband was made possible in part by AmerenUE, a corporate partner of the Arts and Education Council.