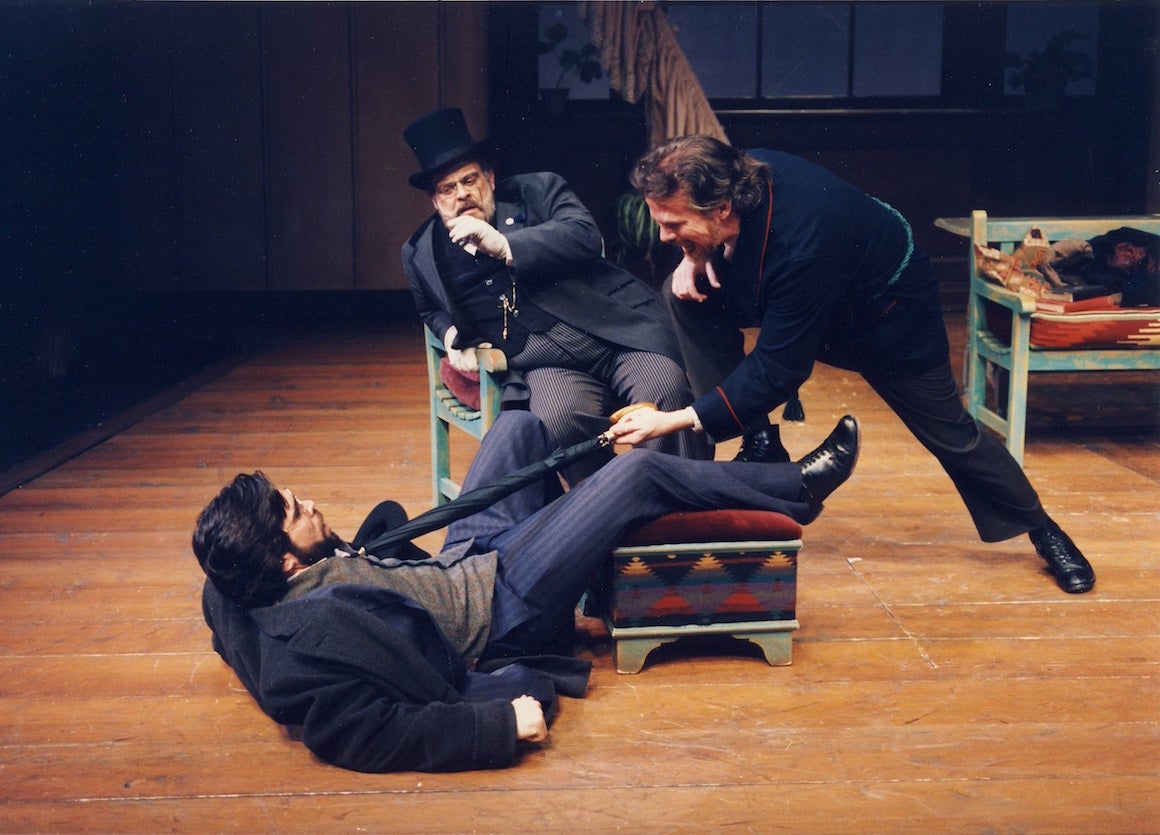 An Enemy of the People
By Henrik Ibsen
Adapted by Arthur Miller
Directed by Susan Gregg
February
09
-
March
11
, 1994
1993-1994 Mainstage Season
The Story
Ethics and commerce collide as a small town discovers that its promise of new-found wealth is tainted by a polluted water supply. While the remedy seems clear, determining who will pay for it becomes an all-too-familiar argument that splits the town apart. Ibsen reaches a searing conclusion in this classic of the world stage.
Creative & Production Staff
Scenic Designer: Marie Anne Chiment
Costume Designer: J. Bruce Summers
Lighting Designer: Max De Volder
Stage Manager: Glenn Dunn
Assistant Stage Manager: Scott De Broux
Cast
Ron Faber (Morten Kiil)
Whit Reichert (Billing)
Carol Schultz (Mrs. Stockmann)
Howard Witt (Peter Stockmann)
R. Ward Duffy (Hovstad)
Daren Kelly (Dr. Stockmann)
Will Delano (Morten)
Sam Martin (Ejlif)
Peter Ashton Wise (Captain Horster)
Alisha McKinney (Petra)
Joe Palmieri (Aslaksen)
R. Michael Traas (The Drunk)

Citizens: Louis Bird, Emily Carter, Erin K. Considine, Jeffrey Cox, Teresa Doggett, David Durham, Wm Daniel File, Rob Harriell, Jennifer Jonassen, Mark LaVelle, David Wassilak, Love Yascone
Sponsorship & Support
Support of this production was provided by Mark Twain Banks.