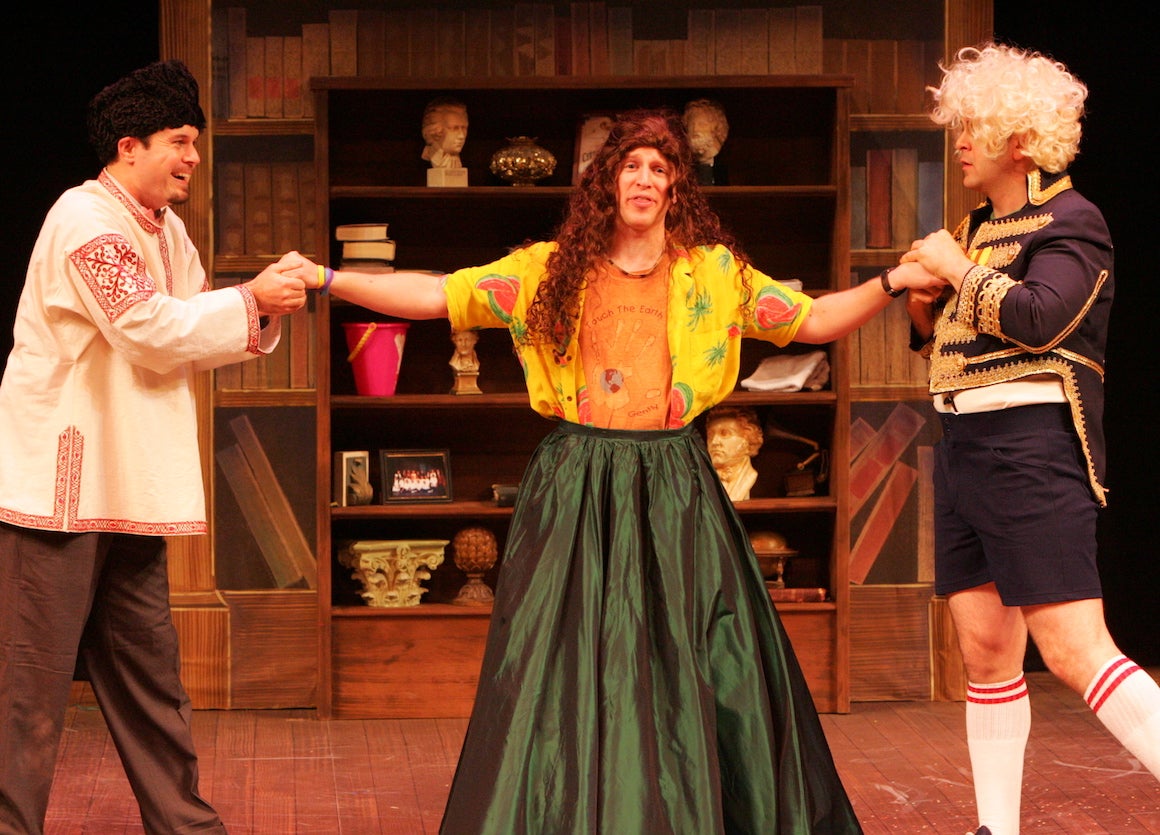 All the Great Books (abridged)
By Reed Martin and Austin Tichenor
Additional material by Matthew Croke and Michael Faulkner
Directed by Reed Martin
November
30
-
December
30
, 2005
2005-2006 Mainstage Season
The Story
Hold on for dear life as the literary canon explodes and launches a fast-paced, funny crash course in all those classics you should have read in school but probably didn't. Confused by Confucius? Thoroughly thrown by Thoreau? Wish Swift was swifter? Then have a little Dickens, a bit of Proust, and a Longfellow that's shorter. With an inspired mix of verbal dexterity and physical comedy, co-creator Reed Martin directs three gifted actors as they rip and race through nearly 90 famous texts with silliness and sophisticated irreverence.
Creative & Production Staff
Scenic Designer: Dorothy Marshall Englis
Costume Designer: Dorothy Marshall Englis
Lighting Designer: Peter E. Sargent
Stage Manager: Glenn Dunn
Assistant Stage Manager: Shannon B. Sturgis
Casting: Rich Cole
Cast
Adam Richman (Coach)
Craig Baldwin (Professor)
Dustin Sullivan (Dustin)
Sponsorship & Support
The Repertory Theatre thanks Ernst & Young and UMB Bank for their generous support of this production.