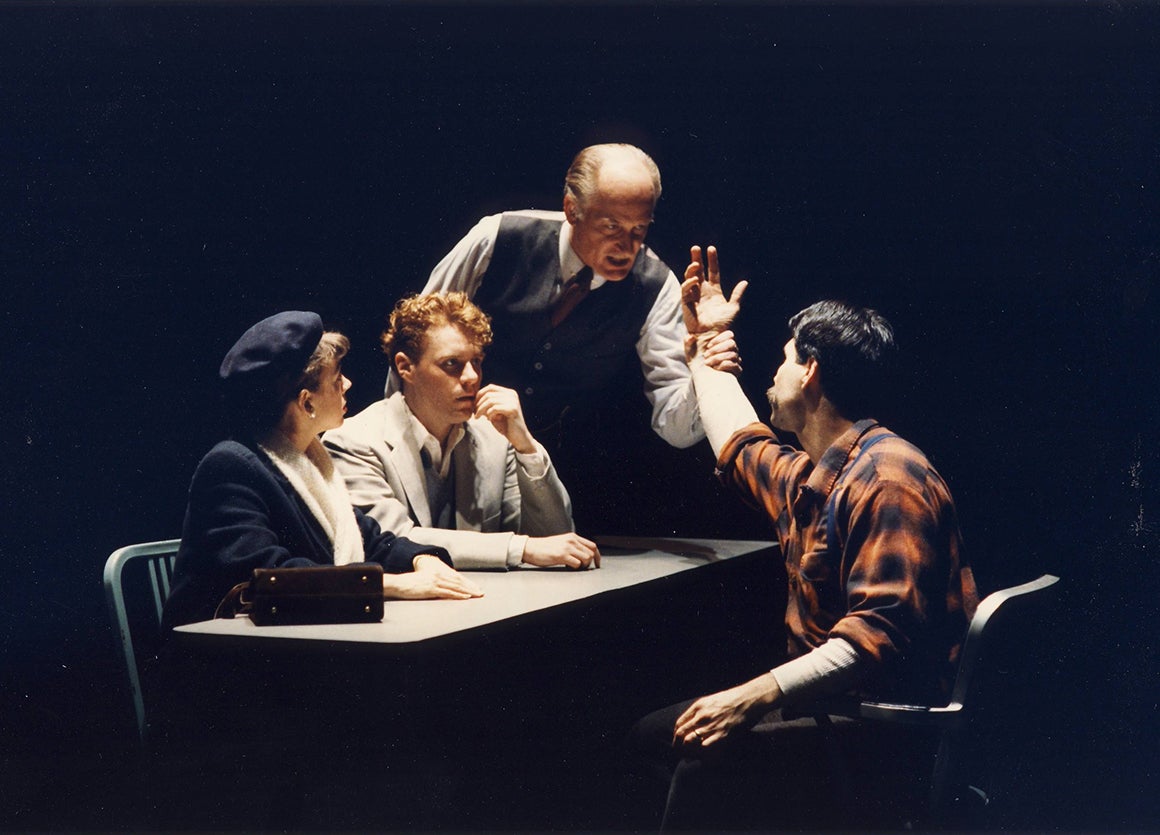 A View From the Bridge
By Arthur Miller
Directed by Edward Stern
February
05
-
March
06
, 1992
1991-1992 Mainstage Season
The Story
This gritty story about longshoremen in Brooklyn and their search for the American dream examines the tragic consequences when pride, hope and dreams clash with jealousy and misguided passion. This play of classical overtones was a favorite in our 1979-80 season, which we want to share with you again for our 25th Anniversary. A powerful drama by one of America's most important living playwrights.
Creative & Production Staff
Composer/Music by: Larry Bailey
Fight Choreographer: Martino Pistone
Scenic Designer: John Jensen
Costume Designer: Dorothy Marshall Englis [credited as "Dorothy L. Marshall"]
Lighting Designer: Rob Murphy
Sound Designer: Tom Mardikes
Stage Manager: Glenn Dunn
Assistant Stage Manager: Julia P. Jones
Cast
Jerry Russo (Louis)
Whit Reichert (Mike)
Joneal Joplin (Alfieri)
Robert Elliott (Eddie)
Candace Dian Leverett (Catherine)
Carol Schultz (Beatrice)
Martino Pistone (Marco)
Ian Christopher (Tony/1st Immigration Officer)
Chris Hietikko (Rodolpho)
Peter Hynds (2nd Immigration Officer)
Steve Ramshur (Submarine)
Eddie Thompson (Submarine)
Tod Luethans (Mr. Lipari)
Jeanette Myers (Mrs. Lipari)
Sponsorship & Support
Exclusive Corporate Sponsor: Monsanto
Production Notes
A View From the Bridge was a co-production with the Missouri Repertory Theatre.