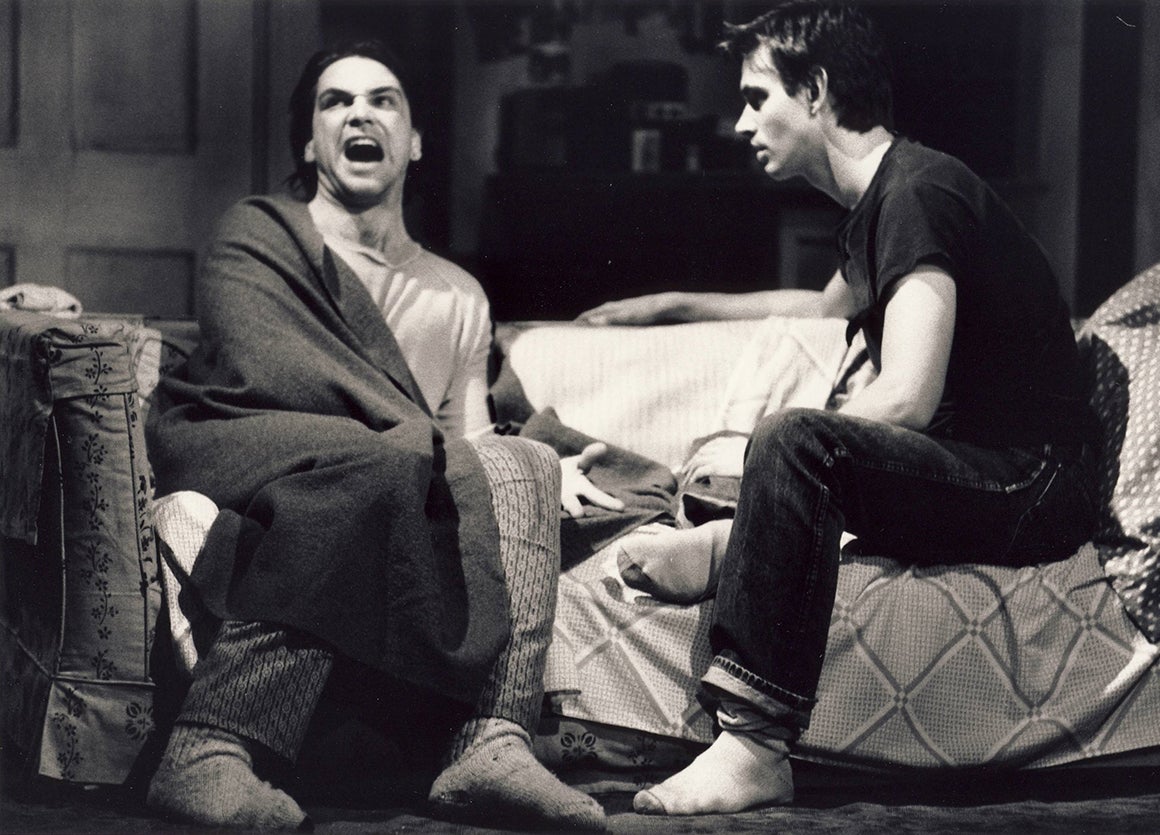 A Quiet End
By Robin Swados
Directed by Sam Blackwell
October
28
-
November
15
, 1987
1987-1988 Studio Season
The Story
A sensitive human drama about AIDS. The subject is so explosive, controversial, sensitive and painfully tragic, one almost catches one's breath at the thought of illuminating it on the stage.
Creative & Production Staff
Composer/Music by: Robin Swados
Scenic Designer: Mel Dickerson
Costume Designer: Jim Buff
Lighting Designer: Mark Wilson
Stage Manager: Champe Leary
Cast
Jack Kenny (Max)
Tony Hoylen (Tony)
Bruce Wieland (Billy)
Joe Proctor (Doctor)
Jack Koenig (Jason)
Additional Credits
Music recording—Scott Canfield, T.R.A. Productions, New York
Sponsorship & Support
The Rep gratefully acknowledges a grant from AT&T to underwrite a Guest Artist in each production of the 1987–88 Studio season. The AT&T Guest Artist for A Quiet End is Robin Swados, playwright.