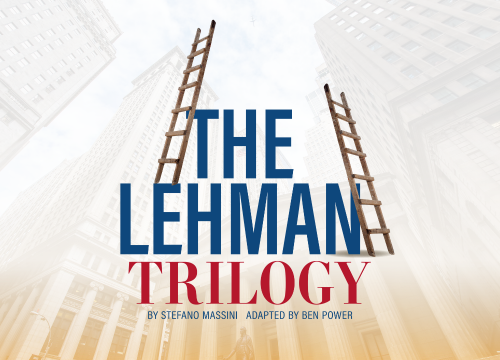 ABOUT THE PLAY
Experience this epic tale of one family's passionate pursuit of the American Dream and the piercing cost of greed, excess and unbridled power. In the late 1840s, three young brothers from Bavaria arrived in America with near-empty pockets but full of hope and ambition. Over the course of two centuries, their family business grew to unimaginable heights and ultimately collapsed into bankruptcy.
By Stefano Massini | Adapted by Ben Power

The Lehman Trilogy is produced in association with Huntington Theatre Company and is presented by arrangement with Concord Theatricals on behalf of Samuel French, Inc.
---
Themes: Family, The American Dream, Finance, Epic, Anthology
Genre: Drama