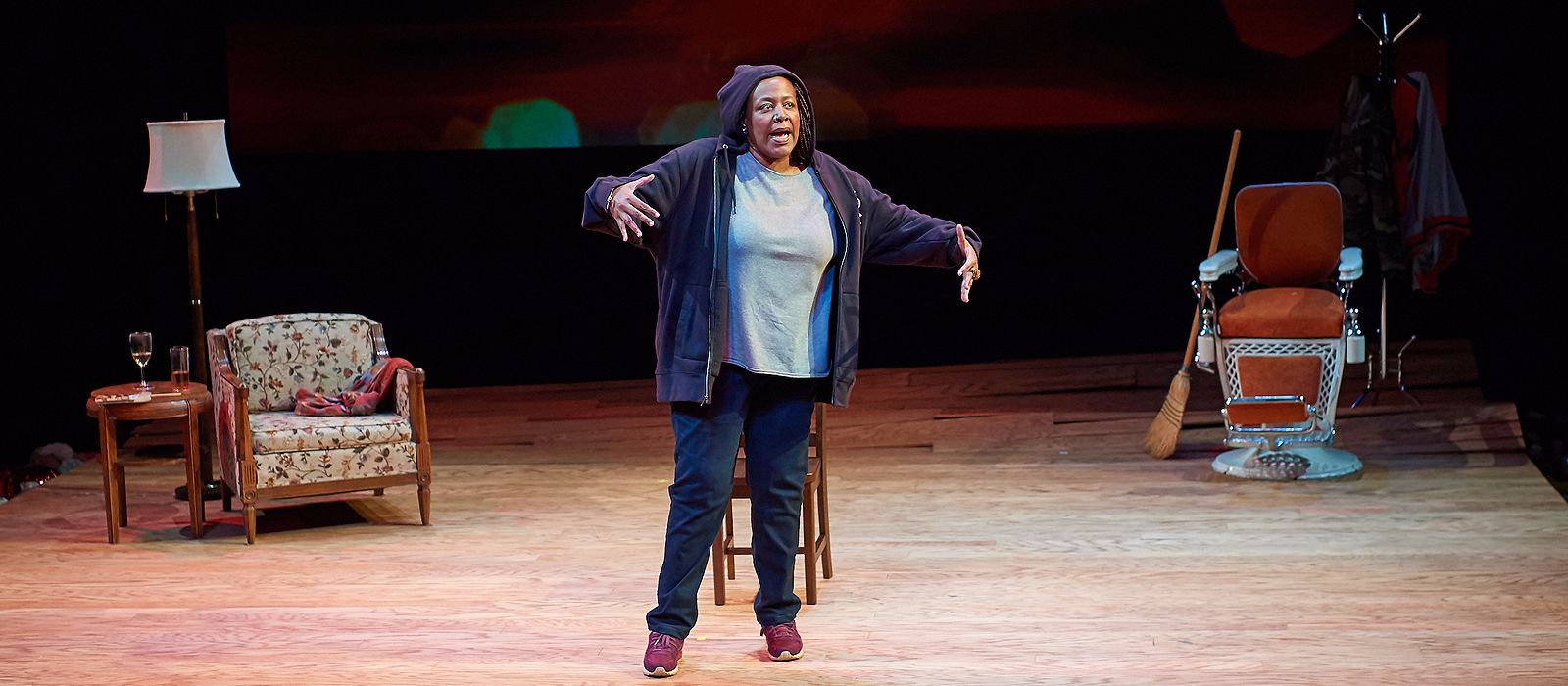 Review roundup: UNTIL THE FLOOD makes a profound impact
Monday |

Oct.

24

, 2016
The Rep's world premiere of Until the Flood has sparked conversations among theatre goers and critics alike.
We're compiling all of the local critical reactions in this space, so be sure to keep checking back as the reviews continue to roll in!
"(Dael) Orlandersmith's drama is a riveting, thought-provoking production ... certain to generate conversations."
Lynn Venhaus, Belleville News-Democrat:
"This high-voltage piece is an example of what art can do — reflect a time and affect change. It may make us squirm and tear up. But it can't not affect us."
Judith Newmark, St. Louis Post-Dispatch:
"Subtly directed by Neel Keller, Orlandersmith delivers a fast-paced, wide-ranging series of character sketches. These characters — all composites, drawn from people Orlandersmith spoke with here as well as from her own imagination — consider Michael Brown's death from their own points of view."
"The Repertory Theatre of St. Louis' dazzling production of UNTIL THE FLOOD is a short (around 70 minutes), but mesmerizing piece of theatre that I consider required viewing."
Steve Allen, Stage Door St. Louis:
"'Until The Flood' is a heart breaking but hopeful story that should be seen by just so many people- you should be one of them."
Richard Green, Talkin' Broadway:
"The results are moving in unexpected ways: friendships are broken by the aftermath of the shooting; some of Ms. Orlandersmith's characters manage to find their courage as a result; and stereotypes are smashed left and right."
"Until the Flood captures your attention and prods you with challenging questions delivered in the off-the-cuff style of conversation."
Megan Washausen, PLAYBACK:stl:
"I'm not reviewing this show so much as I'm telling you to go and see it—now! If you take nothing else away from this write-up, take that!"
Ann Pollack, St. Louis Eats and Drinks:
"Worthwhile, and more challenging than it appears at first."
Michelle Kenyon, Snoop's Theatre Thoughts:
"Here, at the Rep, what we've been shown is something of a conversation starter, or more of a conversation enabler since there's no real way to avoid these important issues, and they need to be addressed."
Like what you read? Be sure to pick up your tickets for Until the Flood!