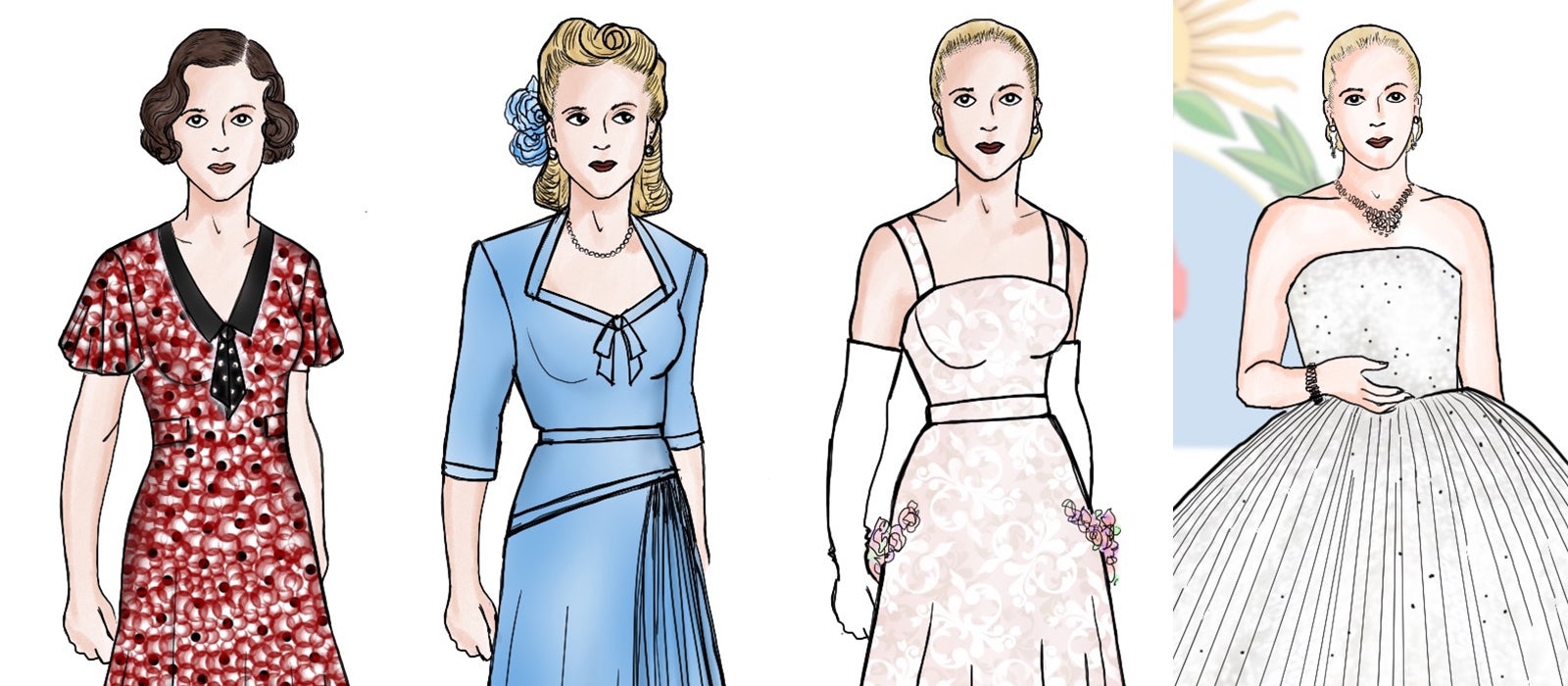 Costume designer Alejo Vietti speaks on the complex fashion of EVITA
Tuesday |

Aug.

28

, 2018
Costume designer Alejo Vietti had a lot on his plate when it came to planning the many elaborate outfits you'll see on The Rep stage for Evita.
He wanted to honor his Argentinian heritage, reflect the historical couture of Eva Perón and provide a sense of spectacle appropriate for Tim Rice and Andrew Lloyd Webber's seismic musical. But most of all, he wanted to serve the story and its characters.
"I always feel when you're costuming a show, character comes first," Vietti says. "If you are highlighting a costume, it's because the play or director are giving you a specific moment for you to do that. Otherwise, it should be informative about the character. Whatever they're wearing – before they open their mouth, you have a lot of information about that person or that character."
Of course, the character of Eva Perón is particularly complex – both for her life story and her still-polarizing legacy in Argentina. Vietti drew inspiration from the Argentinian first lady's famous collection of Christian Dior-designed dresses, with a few allowances made to the myth of Evita and the musical she inspired.
"In all honesty, the famous white dress – it was a Dior dress, originally – that she wears for 'Don't Cry for Me Argentina' is not accurate to what she wore when she gave that speech in reality," Vietti says. "But it's one of those things: if you don't have that dress, I would have people lynch me. It's very expected, but it became so iconic – so I'm doing my version of it." (See a sketch of Vietti's version below!)
Because the show moves so quickly through time in recounting Eva's life story, most of Vietti's designs are more suggestive of certain decades than purely specific. But he wanted to make sure to nail important details, like the presidential sash that Eva's husband Juan Perón wears. He reached out to a seller in Argentina to find a genuine sash that features the white and sky blue of the Argentinian flag.
As a native Argentinian, Vietti knows the strong emotions that Eva Perón name can still provoke. But there's no denying her larger-than-life status.
"She was a person that came from a lower class," Vietti says. "To achieve the fact of not only being the first lady, but being that level (of fame) internationally was quite amazing, actually. You could hate or love her, but you cannot deny what an important celebrity (she was). The result is she is still in our lives, and she's still being done all over the world in this Andrew Lloyd Webber musical."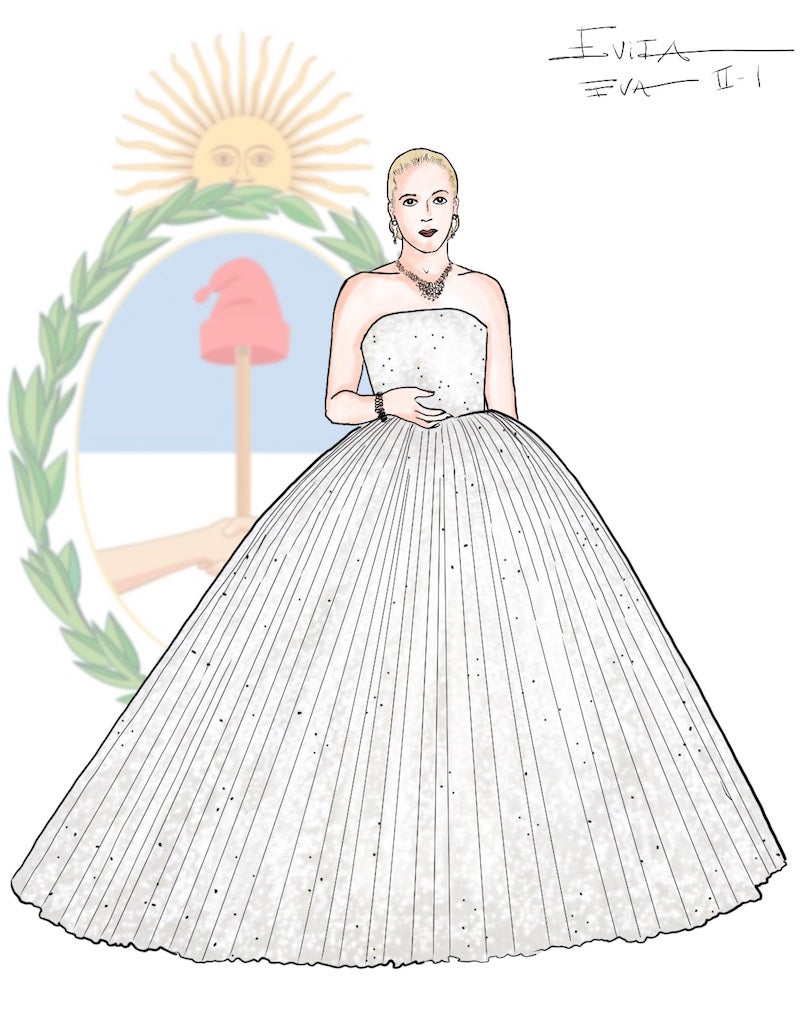 September 30, 2018
Lyrics by Tim Rice |
Music by Andrew Lloyd Webber |
Directed by Rob Ruggiero