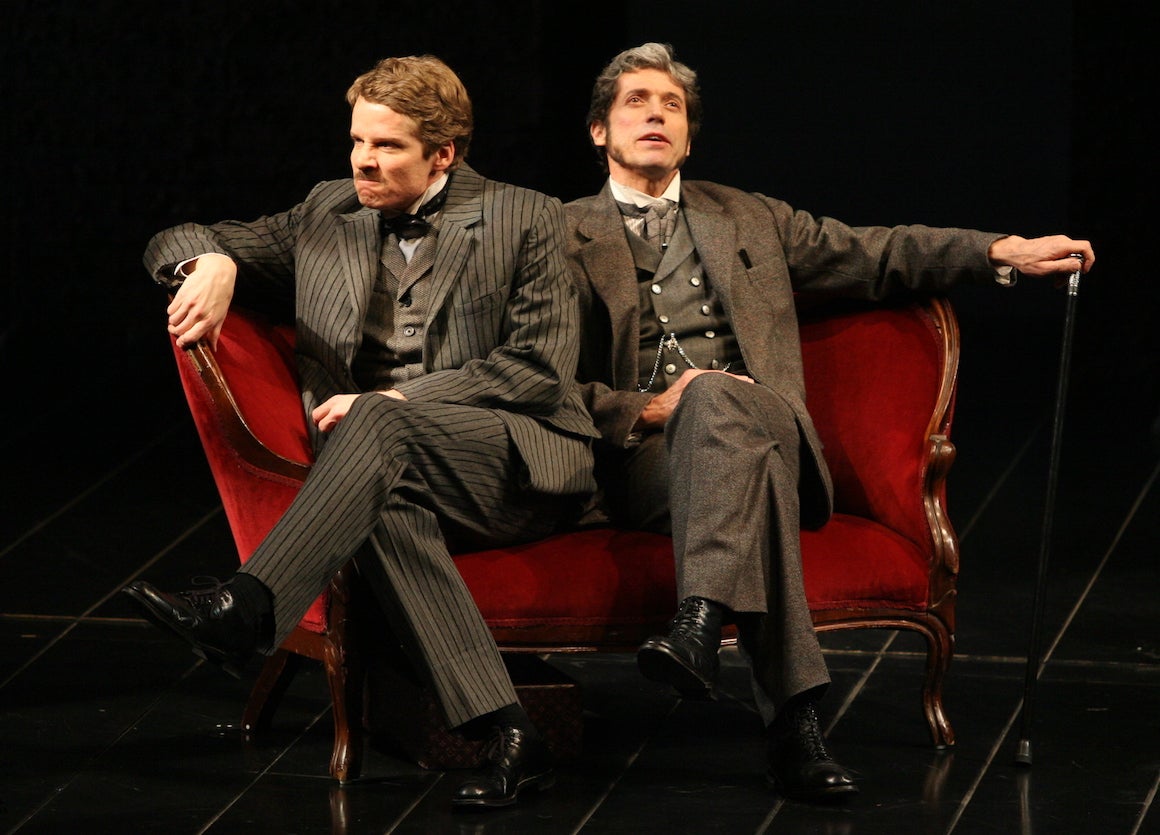 Sherlock Holmes: The Final Adventure
By Steven Dietz
Based on the original 1899 play by William Gillette and Arthur Conan Doyle
Directed by Edward Stern
March
21
-
April
15
, 2007
2006-2007 Mainstage Season
The Story
The world's most masterful detective faces the biggest challenge of his career as he investigates a mystery involving a kidnapped damsel, a stack of scandalous letters and the menacing denizens of London's seamy underworld. To solve the case, Holmes must match wits with his arch-nemesis, the evil Professor Moriarty, and with a brilliant, beautiful opera diva who has captured his heart. Intellect and passion collide in a web of deception, where even the most insignificant clue can unlock the deepest secrets of the mind and heart.
Creative & Production Staff
Scenic Designer: Neil Patel
Costume Designer: Elizabeth Covey
Lighting Designer: Robert Wierzel
Sound Designer: Matt Callahan
Stage Manager: Glenn Dunn
Assistant Stage Manager: Tony Dearing
Casting: Rich Cole
Cast
Joris Stuyck (Sherlock Holmes)
Howard Kaye (Doctor Watson)
Michael Haworth (Professor Moriarty)
Michael Sharon (The King of Bohemia)
Brandy Burre (Irene Adler)
David Huber (James Larrabee)
Carine Montbertrand (Madge Larrabee)
William McNulty (Sid Prince/Clergyman)
Liz Ali (Police/Passer-by/Messenger)
J.J. Perez (Police/Passer-by/Messenger)
Ian Way (Police/Passer-by/Messenger)
Brian White (Police/Passer-by/Messenger)
Sponsorship & Support
Major Sponsor: Centene Corporation
Production Notes
Sherlock Holmes: The Final Adventure was a co-production with Actors Theatre of Louisville and the Cincinnati Playhouse in the Park.
Kevin Kline Awards
Nominations
Outstanding Sound Design: Matt Callahan, Sherlock Holmes: The Final Adventure