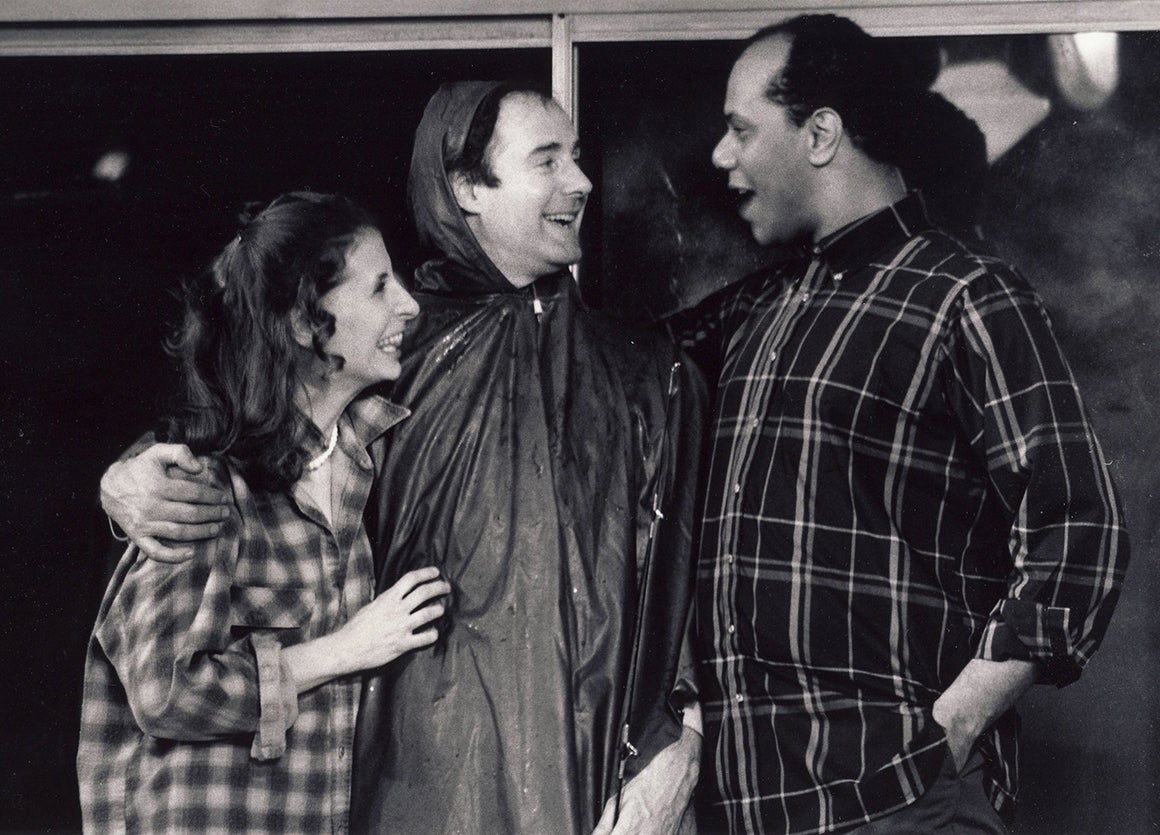 Rain, Some Fish, No Elephants
By Y York
Directed by James Abar
March
21
-
April
08
, 1990
1989-1990 Studio Season
The Story
In the rain-filled, not-too-distant future, humanity has been homogenized through genetic engineering, neighbor reports on neighbor and the thought police are always evident. A renegade family, struggling to protect their uniqueness, refuse to obey the rules that have forced most people into strange behavior. A funny family tale of the future.
Creative & Production Staff
Scenic Designer: Richard Tollkuhn
Costume Designer: John Carver Sullivan
Lighting Designer: Glenn Dunn
Stage Manager: Champe Leary
Cast
David Edward Jones (Gene)
Lianne Kressin (Esther)
Susan Bruce (June)
Jennifer Brouillard (Emily)
KellyAnn Corcoran (Julia)
Mark Kenneth Smaltz (Blackie)
Sponsorship & Support
Corporate Sponsor: AT&T

Joy Waltke Fisher Memorial Fund: Mark Kenneth Smaltz has been designated as the recipient of this year's Joy Fisher award. Mrs. Fisher was a dedicated and loyal supporter of this theatre in its formative years and served on its Board until her death in 1980. Earnings from the Joy Waltke Fisher Memorial Fund help underwrite salaries for young theatre artists and production of new plays at The Rep.