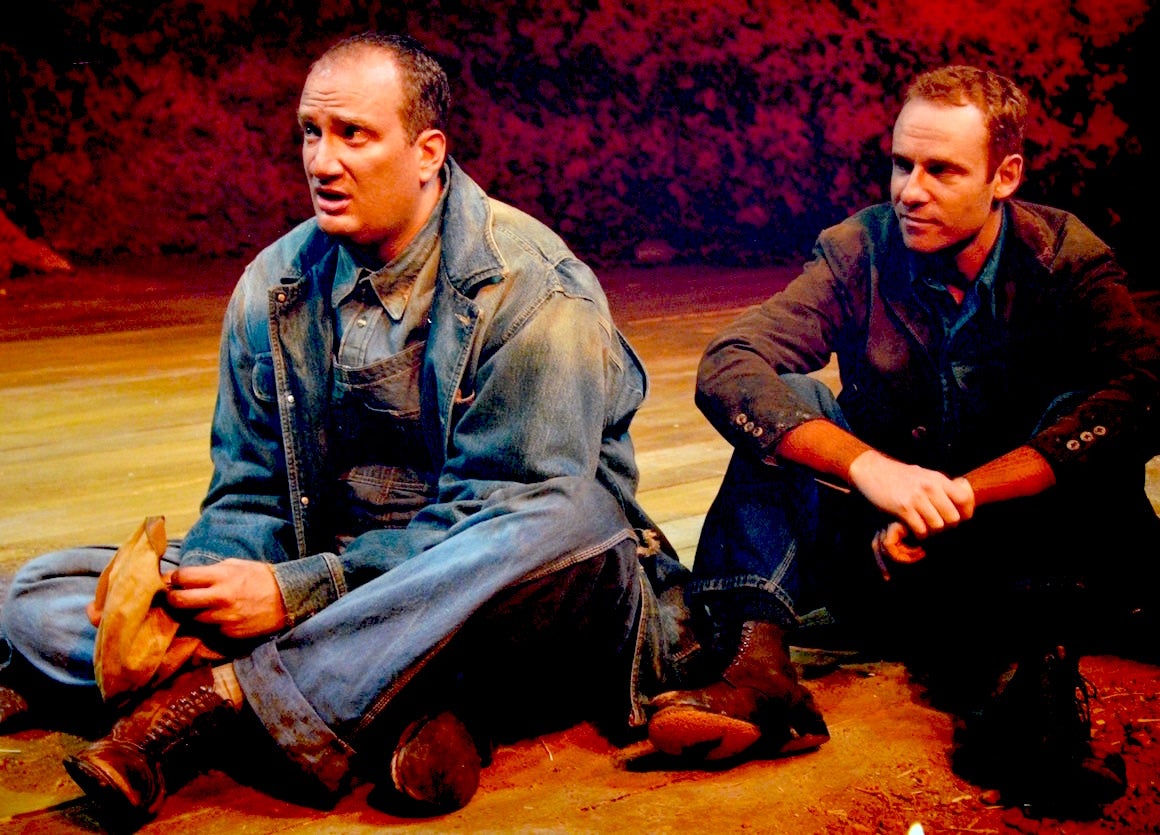 Of Mice and Men
By John Steinbeck
Directed by Edward Stern
October
11
-
November
05
, 2006
2006-2007 Mainstage Season
The Story
Lennie is built like an ox, but has the mind of a child. George is a slight, shrewd and fast-talking man of the road. Drifting from ranch to ranch in 1930s California, struggling to make a living as migrant workers, they depend on each other in their loneliness and alienation, their complex bond strengthened by dreams and plans for a better life on a farm of their own. Steinbeck's towering classic tragedy set against the backdrop of the Great Depression is a poignant portrait of the flipside of the American Dream and a friendship tested to its limits.
Creative & Production Staff
Scenic Designer: Paul Shortt
Costume Designer: Kristine Kearney
Lighting Designer: James Sale
Sound Designer: Chuck Hatcher
Stage Manager: T.R. Martin
Assistant Stage Manager: Tony Dearing
Casting: Rich Cole
Cast
Marc Aden Gray (George)
Brendan Averett (Lennie)
Dane Knell (Candy)
Kenneth Albers (The Boss)
Jon Sampson (Curley)
Peter Bretz (Slim)
Anne Bowles (Curley's Wife)
Christian Kohn (Carlson)
Kevin Crowley (Whit)
Michael Anthony Williams (Crooks)
Production Notes
Of Mice and Men was a co-production with the Cincinnati Playhouse in the Park.
Kevin Kline Awards
Nominations
Outstanding Lighting Design: James Sale, Of Mice and Men