Meet Hana S. Sharif
The Repertory Theatre of St. Louis is proud to announce Hana S. Sharif as its next Augustin Family Artistic Director. Hana will take the reins as our new artistic leader in June 2019.
BIO:
Hana's multi-faceted theatre career includes roles as an artistic leader, director, playwright and producer. Beginning her professional career at Hartford Stage in 2003, she rose from an entry-level artistic assistant to the associate artistic director within seven years. During that time, Hana also served as Hartford Stage's director of new play development. Starting in 2012, she served as program manager at ArtsEmerson, a leading world theatre company based at Boston's Emerson College.
Hana has been Baltimore Center Stage's associate artistic director since 2014, directing acclaimed productions of Pride and Prejudice, The Christians and Les Liaisons Dangereuses. Her other achievements at Baltimore Center Stage include strengthening community engagement, producing multiple world and regional premieres and helping to guide the theatre through a multi-million dollar building renovation and rebranding effort.
---
VIDEO:
Check out videos of Hana as she introduces herself to the St. Louis community.
Take a guided tour of Hana's first season at The Rep:

Paul Schankman of HEC-TV interviewed Hana about her journey to The Rep and what's next:
---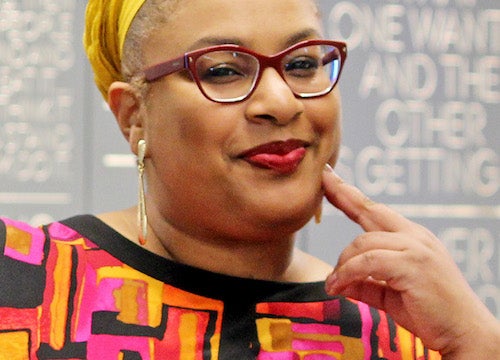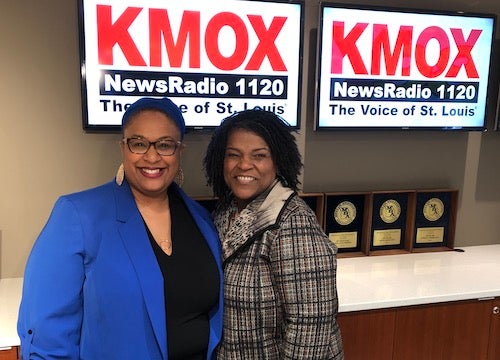 In The News
April 27, 2019: Hana speaks with Carol Daniel of KMOX about her career, getting to know St. Louis and taking on the role as The Rep's next artistic director. (Link)
April 12, 2019: Hana goes on the Regional Originals podcast with M. Graham Smith of the Stage Directors and Choreographers Foundation. (Link)
April 9, 2019: "The Turnover Recipe" – American Theatre profiles the new class of American theatre leaders, including Hana. (Link)
April 9, 2019: Hana speaks to American Theatre about where she wants our field to be 10 years from now. (Link)
March 19, 2019: The New York Times features Hana in its article on the American theatre world's next generation of leaders. (Link)

February 9, 2019: The St. Louis Post-Dispatch unveils Hana's programming for The Rep's 2019-2020 season. (Link)
January 2019: Baltimore Style profiles Hana and Baltimore Center Stage's new artistic director, Stephanie Ybarra. (Link)
November 2018: Hana participates in an Arts and Education Council Catalyst Conversation, discussing her artistic journey and Rep plans. (Link)

October 9, 2018: American Theatre interviews Sharif on her new role at The Rep. (Link)
July 26, 2018: St. Louis Public Radio interviews Hana following her appointment. (Link)