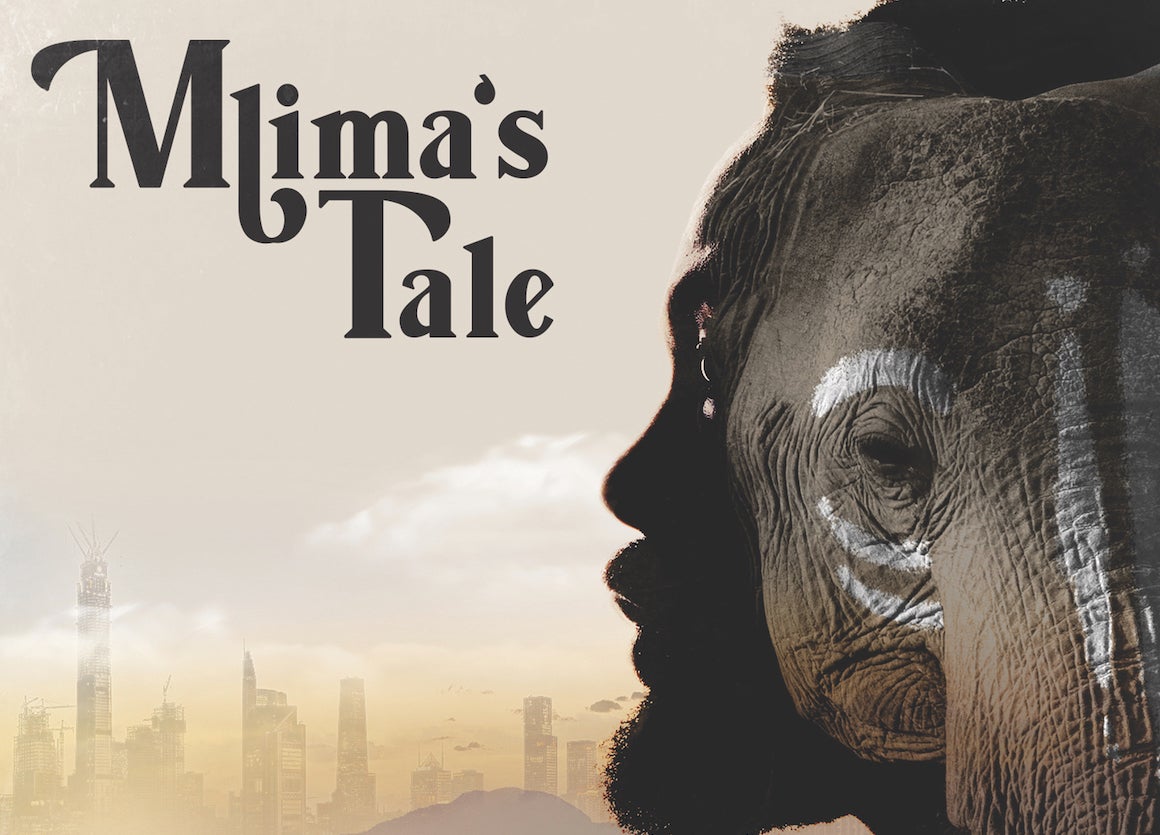 Mlima's Tale
by Lynn Nottage
VISUAL WARNING: Strobe lighting effects during performing.
TRAILER
DESCRIPTION
Mlima, a majestic and powerful African elephant, is murdered for his tusks. From beyond the veil of death, Mlima's spirit follows the path of his tusks on a moving, lyrical journey through the dark world of the international ivory trade. From Lynn Nottage, the two-time Pulitzer Prize-winning playwright of Sweat and Ruined, Mlima's Tale is a captivating and haunting fable come to life.
Run Time

Approximate running time of 85 minutes.

Virtual Viewing Information

From July 2-25 bring the magic of the stage to your home when you purchase a pass for the virtual stream of Mlima's Tale.

Virtual ticket holders will receive a private link for a one-time viewing that can be watched on-demand at your convenience.

Show Program

Please click HERE to view the program for Mlima's Tale.

The Berges Theatre At Coca

6880 Washington Ave. St. Louis, MO 63130

The Rep's newest home is a state-of-the-art, 454-seat house with two tiers of seating. This modern marvel features the latest in stage technology and will bring Rep patrons an entirely new show-going experience. In addition, the Berges Theatre features a free parking garage directly across the street and easy access to the Delmar Loop. See the Berges Theatre's seating map here.

COVID Safety Guidelines

Mlima's Tale will be our first performance at COCA's state-of-the-art Berges Theatre. The St. Louis County Department of Health has given approval for reduced capacity performances in this venue, and together with our Washington University medical advisors, we have developed a comprehensive plan to keep you safe when attending your performance. With socially distanced seating, sanitizing, contactless ticketing and more, you'll be able to experience the same artistry you've come to expect from The Rep with the confidence that you're safe in the theatre.

Click here to view our complete COVID Safety Guidelines.

Cast and Creative

Kambi Gathesha (Mlima); Ezioma Asonye (Mumbi, Rahman, Wamwara, Patience, Hassan Abdulla, Chief Mate, Elephant #1, Hua Huynh, Carver, Alice; Will Mann (Long ears, Geedi, Andrew, Waiter, Aziz Muhammed, Elephant #2, Customers Agent, Angie, Master Yee, Hong F; Joe Ngo (Koko Mkimbiaji, Githinji, Guoxi, Captain Ramaaker, Elephant #3, Thuy Fan, Mr. Cheung, Li Jun)

Director: Shariffa Chelimo Ali, Choreographer: Kirven Douthit-Boyd, Scenic Designer: You-Shin Chen, Costume Designer: Helen Q. Huang, Lighting Designer: Jasmine Lesane, Composer and Sound Designer: Avi Amon, Dialect Coach: Julie Foh, Dialect Coach: Barbara Rubin, Casting By: X Casting, Victor Vazquez CSA, Assistant Director: Aria Velz, Associate Costume Designer: Madison Booth, Stage Manager: Shannon B. Sturgis, Assistant Stage Manager: R. Christopher Maxwell

Additional Resources

"Fighting Wildlife Trade in Kenya" by Fiesta Warinwa, Erustus Kanga and William Kiprono

Want to learn more? Check out these background resources curated by our friends at St. Louis County Libraries. (link to library list above)

Content transparency: Mlima's Tale is recommended for mature teen and adult audiences due to the use of suggestive adult language and graphic content that may be frightening for children.