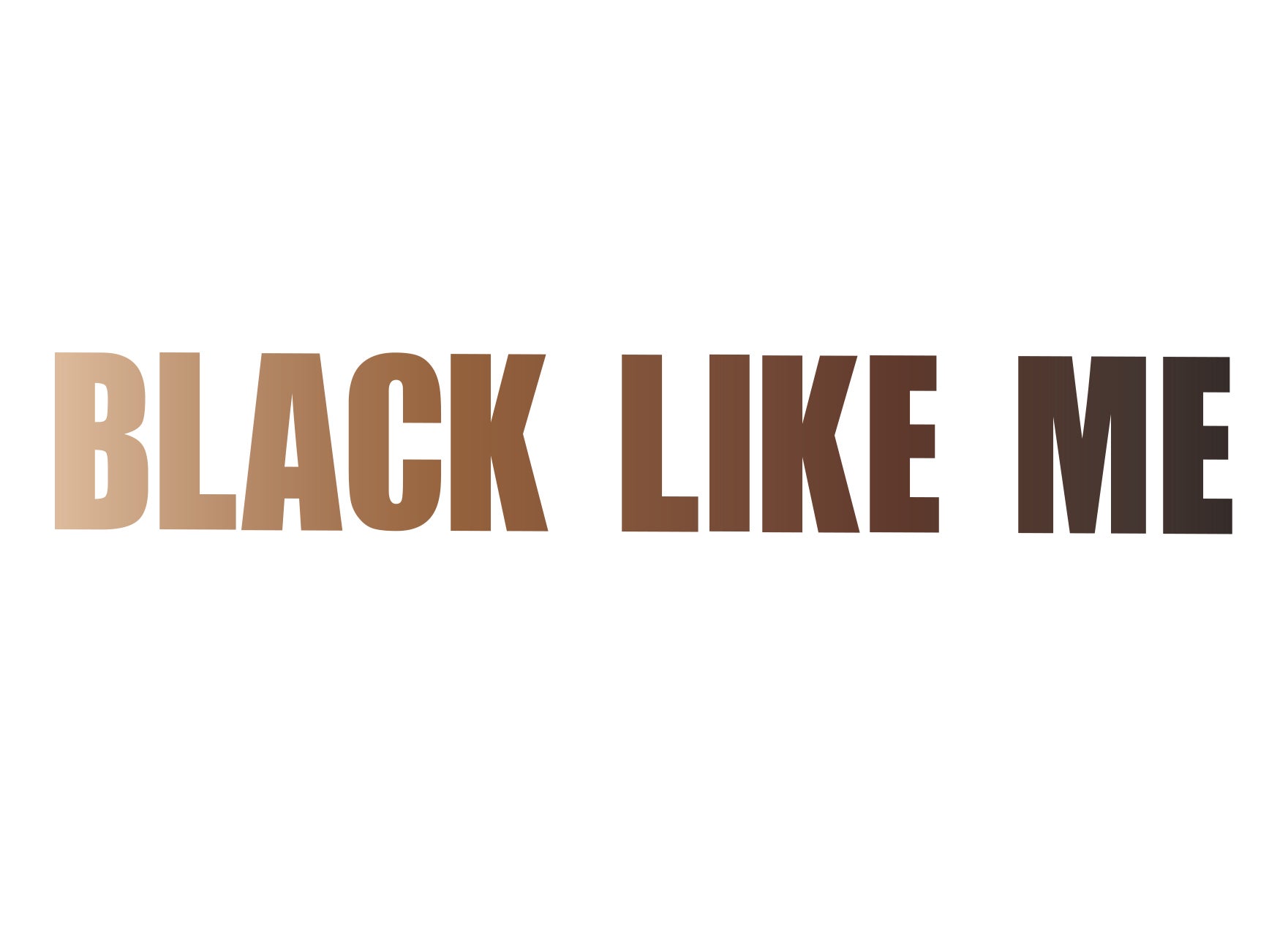 Black Like Me
Written and directed by Monty Cole
Streaming FREE September 10, 7:30 p.m. CST
SOLD OUT!
In 1961, white journalist John Howard Griffin medically darkened his skin in an attempt to "pass" as Black. With the goal of investigating race, Griffin traveled the segregated South for three weeks and published his experience in a series of journal entries. A captivating juxtaposition of historical and contemporary, Black Like Me revisits Griffin's memoir through the response of modern-day characters. This innovative noir docu-drama examines the fine line between allyship and appropriation, and asks how we can transform into the people we truly want to be.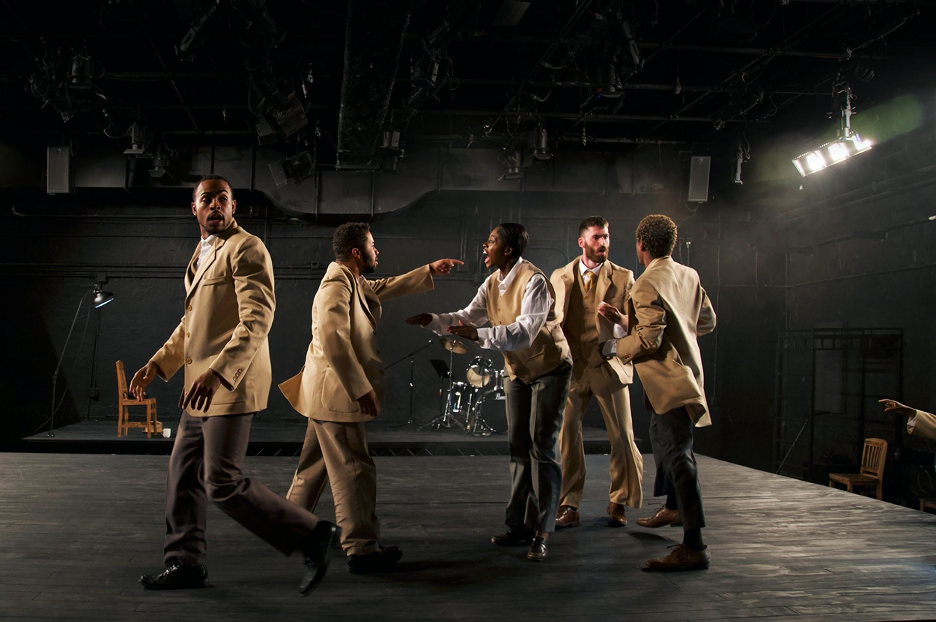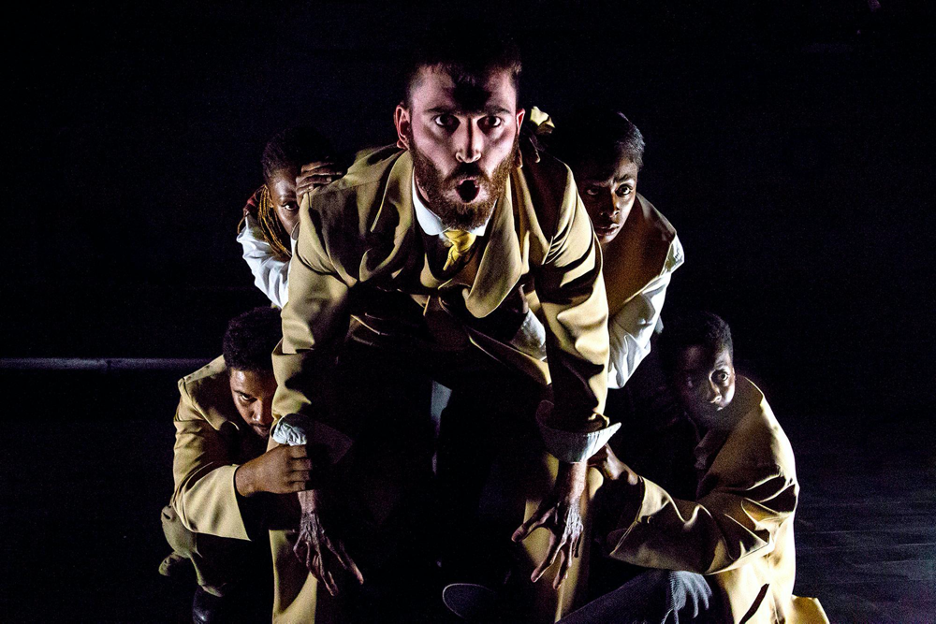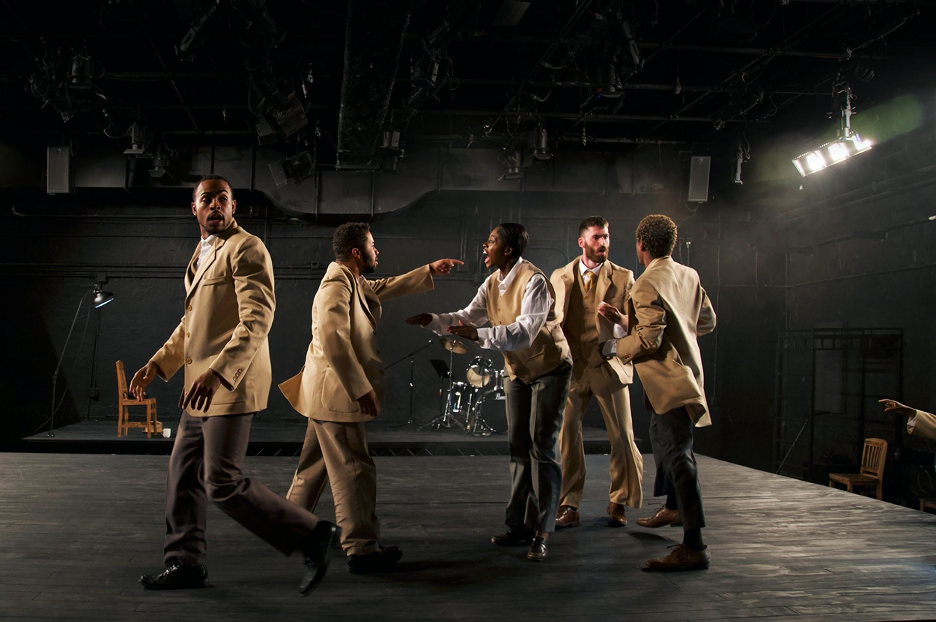 "Of the many doors that theatre opens, civic dialogue is one of my favorites," said Hana S. Sharif, The Rep's Augustin Family Artistic Director. "Monty Cole's brilliant new play is a compassionate and creative entry point. The Rep is thrilled to elevate this artist and this work."
This virtual performance will be hosted on The Rep's private YouTube channel. The link to view this sold-out performance was emailed to registered attendees 24 hours prior to curtain time. If you have a confirmed reservation and have not received your link, please contact us at mail@repstl.org.
---
PRODUCTION PHOTOS:
Photo credit: Hao Feng
Additional Resources

Cast and Creative

Director/Playwright: Monty Cole, Dramaturg: Regina Victor, Project Manager: Christopher Maxwell; Cast: Adia Alli, Breon Arzell, Brianna Buckley, McKenzie Chinn, Joe Dempsey, Eric Gerard, Daniel Kyri and Netta Walker.

---

Monty Cole (Playwright/Director) is a director based in Chicago and Los Angeles. He has workshopped and directed new plays and re-imaginings of classic text across the country. He has directed for Steppenwolf (The Brothers Size by Tarell Alvin McCraney), Center Theatre Group (Campaign by Laura Jacqmin and How to Raise a Freeman by Zakiyyah Alexander at the LA Writers Workshop Fest), The Goodman Theatre (Incendiary by Dave Harris and florissant & canfield by Kristiana Rae Colon at the New Stages Festival), Victory Gardens Theater (end of message by Laura Jacqmin and Suspension by Kristiana Rae Colon at the Ignition Festival of New Plays), Cape Cod Theatre Project and Alley Theatre All New Festival (end of message), American Theatre Company (The Project(s) and Black Like Me workshop), The House Theatre of Chicago (Borealis, Ogalala workshop and Thatcher Woods workshop), Haven (Kiss by Guillermo Calderon) the Chicago Theater Marathon (That Unnamed Feeling by Alysia and Monty Cole) California Institute of the Arts and others. Cole directed the Jeff Award-winning production of The Hairy Ape for Oracle Productions. Monty is currently working with collaborator and choreographer Breon Arzell on revitalizing In Dahomey, the first black written and performed Broadway musical. Up next, Cole will direct the west coast premiere of Young Jean Lee's We're Gonna Die, a workshop of his Goodman commission American Adolescence, followed by Black Odyssey by Marcus Gardley at Oregon Shakespeare Festival. He has a BFA in Theatre Studies from Emerson College and an MFA Directing degree from the California Institute of the Arts.

---

HEADSHOT

Photo credit: Joe Mazza