Love and Kindness in the Time of Quarantine by Regina Taylor
November

20

, 2020

/ Friday

7:00PM
Premiering Friday, November 20, 7 p.m. CST
Streaming FREE through December 31, 2020
Click here to view.
The beautiful and uplifting Love and Kindness in the Time of Quarantine offers hope, encouragement and perspective in a time of uncertainty. Through a blend of three songs and six monologues, this heartfelt and compassionate new work, led by The Rep's Andrew W. Mellon playwright-in-residence Regina Taylor, reflects on the search for light in the darkness. Featuring nationally renowned writers Octavio Solis, Connie Congdon, Dustin Chinn and Isaac Gomez, as well as local favorites Tonina, Carter Lewis, Mariah Richardson and Tre'von Griffith.

Inspired by the community organizations that demonstrate love and kindness in the St. Louis region every day, The Rep has partnered with the Urban League of Metropolitan St. Louis on this virtual production. Donations are encouraged and all proceeds directly benefit the Urban League as they provide food, toiletries and housing assistance to community members in need this holiday season.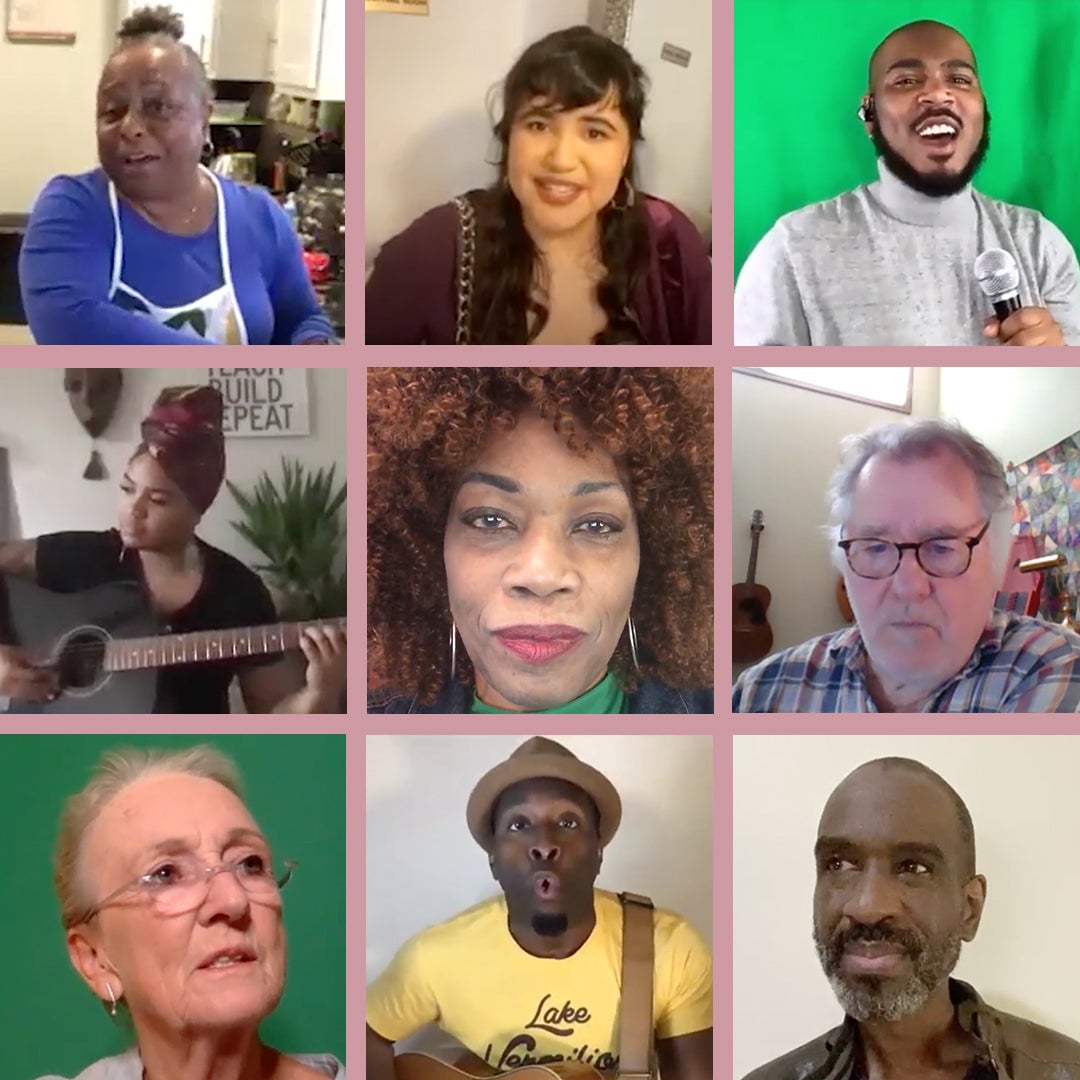 Cast & Creative

"Perfect" by Tonina, Performed by Tonina Saputo
"Anatomy Lesson" by Connie Congdon, Performed by Kathleen Chalfant
"Glass Door" by Carter W. Lewis, Performed by Peter Gerety
"What We Need" by Tre'von Griffith, Performed by Tre G
"Lovin' in the Oven" by Mariah Richardson, Performed by Mariah Richardson
"Mr. Pigeon Needs a Favor" by Dustin Chinn, Performed by Brian D. Coats
"They Even Closed The Walmart" by Isaac Gomez, Performed by Karen Rodriguez
"Exit Strategy (the black album)" by Regina Taylor, Performed by Regina Taylor
"Joey Peña's Hat" by Octavio Solis, Performed by Cedric Lamar

Video Design by Brittany Bland
Sound Design and Composition by Loren Toolajian
Project Coordinator Shannon Sturgis

Additional Resources

Love and Kindness in the Time of Quarantine contains limited adult language and is recommended for adult and teen audiences.
Join the challenge! Love and Kindness in the Time of Quarantine shows us the beauty of humanity. Join us as we flood social media with the goodness all around us in our social media challenge! Share your acts and images of love and kindness by adding #RepLoveandKindness to your posts on Facebook, Instagram and Twitter. But don't stop there: tag five friends with a challenge to join you by posting a random act of kindness of their own. Let's spread the love!
Click here to view our digital program.