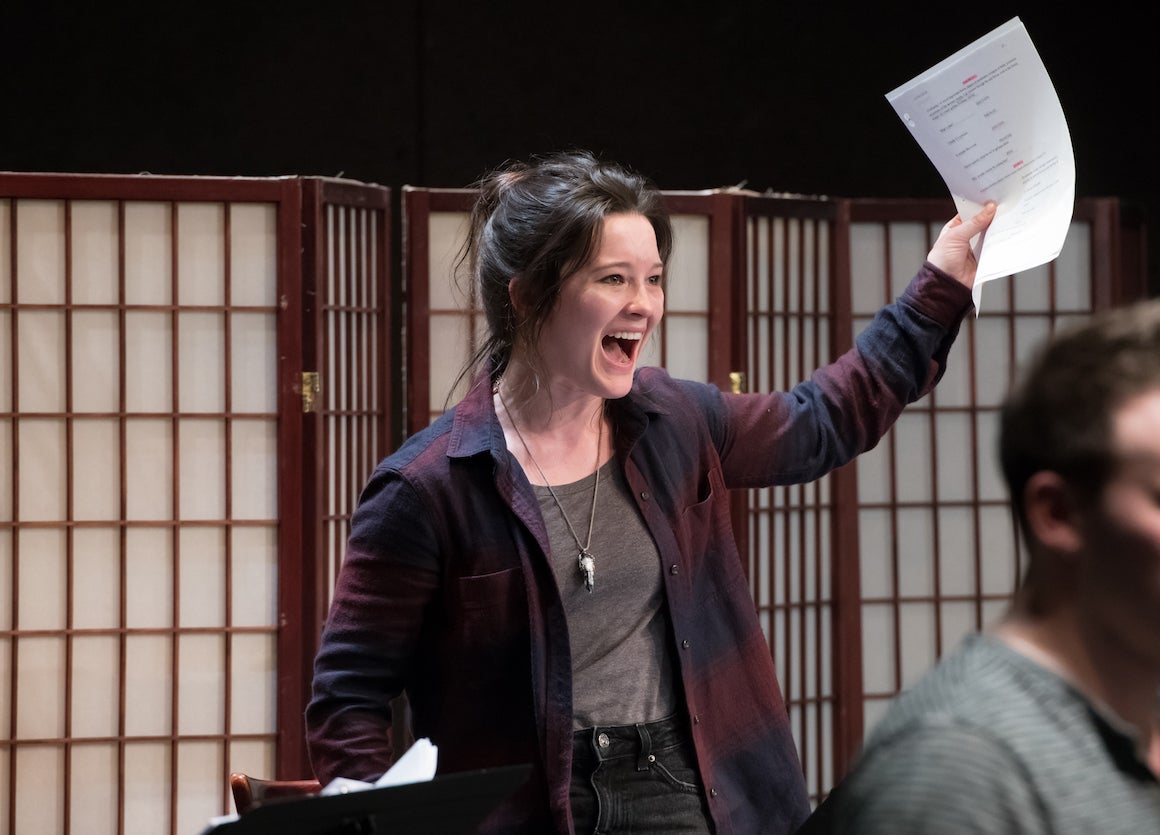 Ignite! 2019
New Scripts Out Loud
April

04

, 2019

/ Thursday 7:30PM Frida
Watch the creative process ignite as The Rep welcomes three nationally recognized playwrights to debut exciting new scripts! Professional actors will bring these bold works to life by performing public readings of each piece for a live audience in The Rep's Emerson Studio Theatre.
Audience members become a part of the creative process by listening to these scripts and offering direct feedback to the playwright in a talkback following each performance. Check out our 2019 lineup below!
Quiz Out – March 27

by Margot Connolly
Directed by Shelley Butler

March 27 at 7:30 p.m.
The Rep's Emerson Studio Theatre, 130 Edgar Rd.
Tickets

High school junior Harper and her best friend Hannah join their church's Bible Quiz team. The more time they spend together, the more they learn about themselves, their faith, their sexual identities, and the intense and occasionally claustrophobic world of Bible Quiz. A crazy, heartwarming comedy by an exciting new voice in the American theatre.

Frankenstein – March 30

by Eric Schmiedl
Adapted from the novel by Mary Shelley
Directed by Seth Gordon

March 30 at 7:30 p.m.
The Rep's Emerson Studio Theatre, 130 Edgar Rd.
Tickets

What does it mean to be human? In 1783, the lives of four outsiders come crashing together: Victor, a brilliant young student, Elizabeth, the love of his life, Henry, his best friend, and the Creature – a force that can unite them, or tear them all to pieces. This new adaptation celebrates the insight, passion and youthful exuberance of Mary Shelley's seminal novel on the 200th anniversary of its publication.

Frida – April 4

Book and lyrics by Michael Aman, music by Dana P. Rowe
Directed by Gustavo Zajac

April 4 at 7:30 p.m.
The Rep's Emerson Studio Theatre, 130 Edgar Rd.
Tickets

After an injury that should have killed her, the renowned artist Frida Kahlo finds relief from her pain through paintings that would change the rules of art forever. Despite a complicated relationship with her husband – the great painter Diego Rivera – and multiple surgeries, she never succumbs to self-pity. Frida is a new musical about a woman's indomitable creative spirit and love for her husband, as told through the music, movement and art of her country.