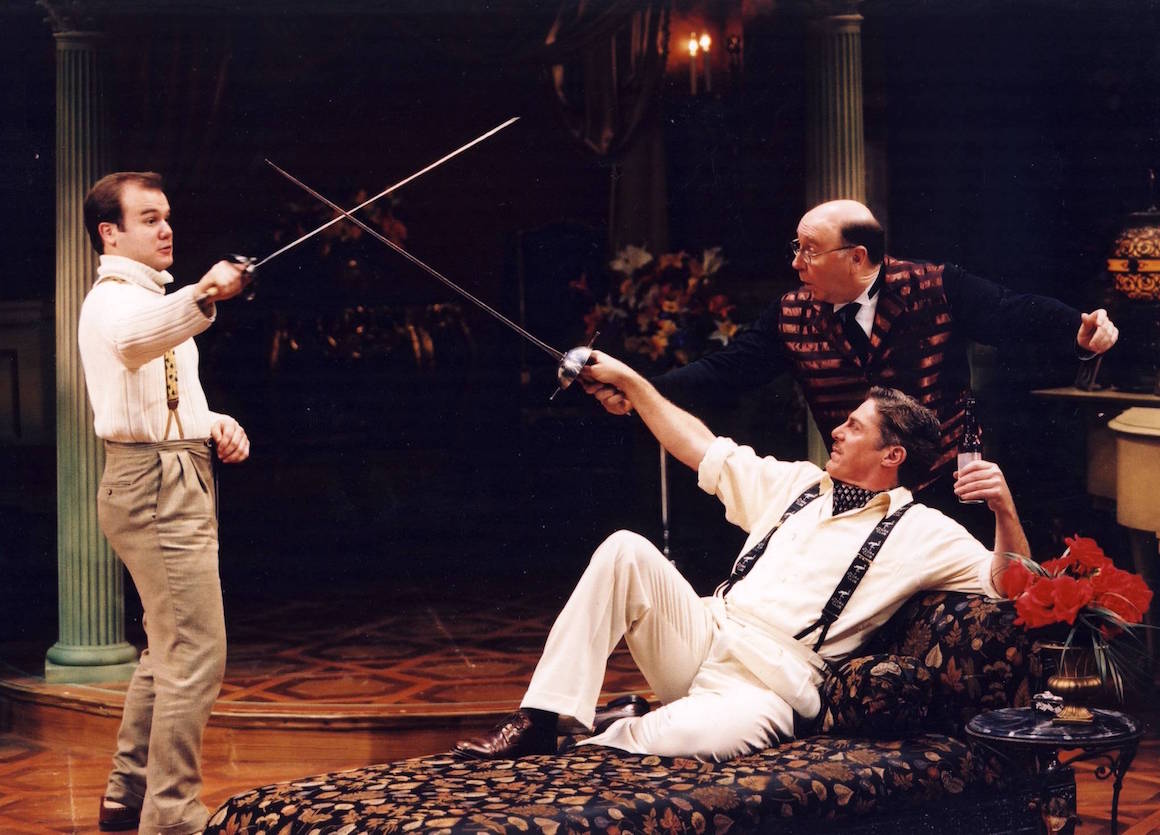 The Royal Family
By George S. Kaufman and Edna Ferber
Directed by Susan Gregg
November
28
-
December
28
, 2001
2001-2002 Mainstage Season
The Story
A fond, hilarious glimpse at three generations of a reigning theatrical family at home, where offstage histrionics rival their on-stage performances. Their non-stop antics while bellhops, servants, agents and animals enter and leave their grand New York apartment create a tender, comic celebration of theatre and the actors who bring it to life.
Creative & Production Staff
Fight Choreographer: Rick Sordelet
Scenic Designer: John Ezell
Costume Designer: James Scott
Lighting Designer: Mary Louise Geiger
Stage Manager: Glenn Dunn
Assistant Stage Manager: Malia Arguello
Casting: Rich Cole
Cast
Camille Troy (Della)
Whit Reichert (Jo)
Immanuel Guest (Hallboy)
Dallas Amsden (McDermott)
Anderson Matthews (Herbert Dean)
Dorothy Stanley (Kitty Dean)
Ashley West (Gwen Cavendish)
Timothy McCracken (Perry Stewart)
Sally Kemp (Fanny Cavendish)
Robert Elliott (Oscar Wolfe)
Alison Edwards (Julie Cavendish)
John Rensenhouse (Anthony Cavendish)
Matthew Erickson (Hallboy)
Leonardo Moreno (Chauffeur/Aviator)
Peter Davies (Gilbert Marshall)
Chris White (Gunga)
Amanda Link (Miss Peake)
Sponsorship & Support
Major Sponsor: Michelob Light
Support of Guest Actor John Rensenhouse provided by MetLife Foundation. Support of Guest Actor Anderson Matthews provided by Ann & Hugh Scott.